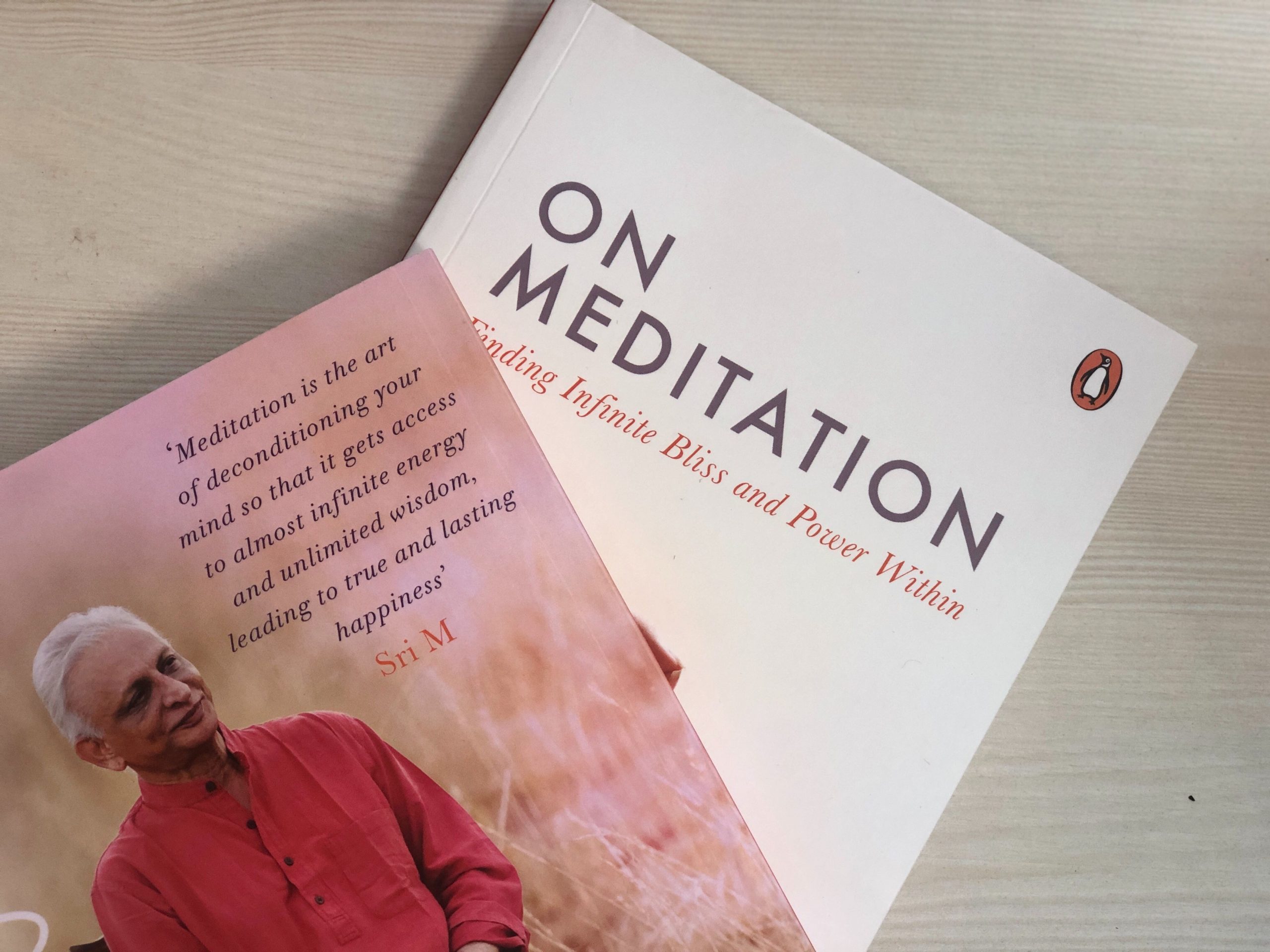 In today's challenging and busy world, don't you wish you knew how to quieten your mind and focus on yourself?
In On Meditation, renowned spiritual leader, Sri M, answers all your questions on the practice and benefits of meditation. With his knowledge of all the various schools of practice and the ancient texts, he breaks down the complicated practice into a simple and easy method that any working man or woman, young or old, can practice in their everyday lives.
Sri M is a spiritual guide, social reformer and educationist . Read on to learn more about this extraordinary personality and his awe-inspiring journey and mission.
Sri M or Mumtaz Ali Khan was born on 6 November 1948 into an affluent and liberal Muslim family in Thiruvananthapuram, Kerala. Sri M's maternal grandmother had Sufi connections and told him many Sufi stories in his childhood.
~
At the age of nine, his spiritual transformation was initiated by his future Master, (Maheshwarnath Babaji), who miraculously appeared under a jackfruit tree in the compound of his house in Thiruvananthapuram.
~
At 19, he traveled to Badrinath – a 220 km soul-seeking passage on foot– arriving famished in the town of his destiny. Despairing that his search was futile, he was about to jump into the Alaknanda River when his fortitude was rewarded by the luminous appearance of his Guru, Maheshwarnath Babaji, who initiated him into the Nath tradition.
~
For the next three years, he traveled extensively through the Himalayas, where Maheshwarnath Babaji guided him right through his Kundalini awakening and an eventual meeting with the Grand Master, Sri Guru Babaji also known as Sri Mahavatar Babaji
~
After returning from the Himalayas, he traveled all over India, meeting many spiritual gurus such as Neem Karoli Baba, Lakshman Joo and  Krishnamurti. He also spent time at Ramakrishna Mission and the Krishnamurti Foundation.
~
While working at the Krishnamurti Foundation, he met his future wife Sunanda Sanadi, with whom he now has two grown-up children—Roshan and Aisha.
~
In 2011, he wrote his memoir—Apprenticed to a Himalayan Master – A Yogi's Autobiography, which became an instant bestseller.
~
In April 2017, Sri M published the second part of his autobiography. The Journey Continues, where he speculates that his readers might believe he "had finally gone bonkers"; here Sri M recounts in detail many of his previous lives over 2000 years.
~
In 2015, Sri M undertook a 7500 km journey on foot (padayatra) called "Walk of Hope" from Kanyakumari to Kashmir. With a group of dedicated fellow travellers, Sri M walked through 11 Indian states in an exercise to restore the innate spirituality of the nation.
~
 His social initiatives include The Satsang Vidyalaya – which provides free, high-quality education to children from the tribal areas of Andhra Pradesh, The Peepal Grove School, the Satsang Swasthya Kendra to provide affordable and qualitative health care, and the Manav Ekta Mission for promoting inter-faith harmony.
---
In On Meditation, renowned spiritual leader, Sri M, answers all your questions on the practice and benefits of meditation. The book is available now!