Bookworms can sometimes have too much on their plate, have sore eyes or just be in a situation where reading is impossible. But you know what? Don't let that get you down because we've got the perfect answer to your prayers. Be it while doing chores or travelling or simply being too tired to read, audiobooks will have your back. Here are ten of the newest audiobooks we've just released. We're certain you won't want to hit pause on any of these!
~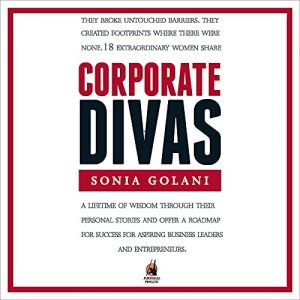 Corporate Divas
Eighteen extremely talented and determined women have balanced the home and the boardroom with equal aplomb, setting standards in the corporate world for all to follow. Corporate Divas offers inspiring insights into what motivates and sustains India's leading corporate women. Through a series of in-depth conversations, this book reveals the unconventional styles and the secret mantras they use to achieve phenomenal success in their professions. A riveting and an uplifting listen, it is an indispensable resource for anyone striving to build the right attitudes for success in today's highly competitive global environment.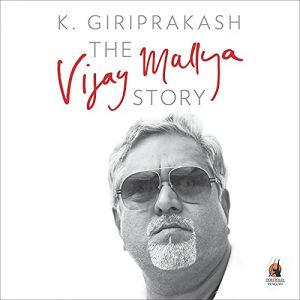 The Vijay Mallya Story
Giriprakash's book, titled The Vijay Mallya Story, is an intriguing story of the life of Vijay Mallya, an Indian industrialist with a history of ground breaking success. He was given numerous titles, like the King of Good Times, The Liquor King of India, King of Good Thrones, and many more. The making of this industrial tycoon, his success story, the story of his decline with the downfall of Kingfisher, and a lot of important events from his life are presented in the book.
Vijay Mallya is a name that has been heard with relation to a lot of important and prime events, be it through his presence in Indian parliament, being an owner of IPL team Royal Challengers, Bangalore, or being an industrialist. Giriprakash has included lesser-known facts and stories from the professional events of Mallya's life in this book. Mallya had three decades of success with numerous businesses. The book not merely includes the professional life of Mallya but also of his childhood events, the business acumen he was born with, and how he shared his relationship with his father. The book explains how his skills and the business-dealing abilities got him a long period of unmatched success, while the fall of Kingfisher has been a break in his reign.
The author has done in-depth research on Mallya's life, and the major and minor events of his business life with some interesting details of his young days are all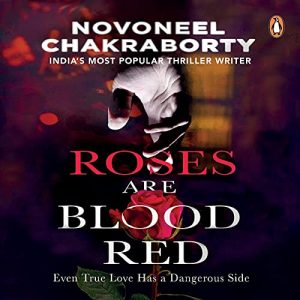 Roses Are Blood Red: Even True Love Has a Dangerous Side
"I'll gift you a love story that every girl desires, but few get to live."
He'd told me once. And boy, did he stick to his words! Vanav Thakur is the most perfect boyfriend that any girl can have. He ticks every box you can ever have for your Mr. Right. Trust me on this. He cares for me, respects me, never objectifies me, never says no to me for anything, understands me, is progressive, and has no shadow of any male chauvinism in him. Sometimes, I wonder if I really deserve him. My parents, like me, had no option but to accept him as my boyfriend. Everything was hunky-dory, and I thought I would be that one girl who would never have any relationship hiccup until I stumbled upon the reason behind his perfection.
I'm Aarisha Shergill, and my life is about to get ripped apart because I should have known some things should be left alone.
Is love capable of healing the deep wounds that love itself creates within you?
Mysteriously thrilling in its essence, Roses Are Blood Red is the haunting story of a passion and eternal love.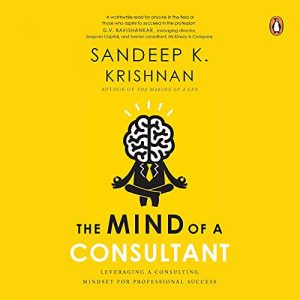 The Mind of a Consultant
Management consulting is seen as a glamorous profession. Behind the mystique are the consultants who put in extraordinary effort, synthesize great problem-solving skills, and display fine personal attributes that enable them to capture the attention and respect of their clients. This book opens up to that world through the story of Samanta Thomas, a character based on countless excellent consultants, through whom we get inside the very mind of a consultant and their journey. As you traverse the journey of a management graduate growing to a partner in a top consulting firm, The Mind of a Consultant helps you understand various key skills that makes a successful consultant. The real-life experiences of consulting leaders bridge the gap between concepts and practical insights.
Problem-solving, management models, financial acumen, client management, leadership, networking, and work-life integration – this book hands you the tools to professional career success in a hands-on and easy-to-understand manner.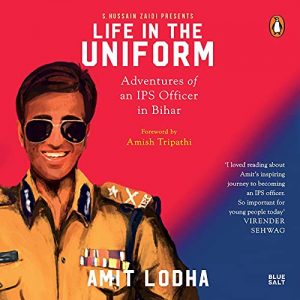 Life in the Uniform: The Adventures of an IPS Officer in Bihar
Amit Lodha is a decorated IPS officer holding the rank of inspector general. But before he rose the ranks in the service, he was an IIT graduate who was struggling to find his true purpose.
In this book, Lodha tells us how he turned his life around and studied for the UPSC exams. He also tells us how he trained to be an officer and had the most memorable beginning to his career, in Bihar. Punctuated with his signature humour and adventure-packed stories on everything from solving a kidnapping to handling a mob, Life in the Uniform gives us a chance to experience an IPS officer's life through his own eyes.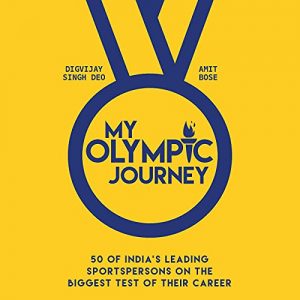 My Olympic Journey
Chronicling the stories of 50 of India's leading Olympians for the first time ever in one comprehensive edition, Digvijay Singh Deo and Amit Bose bring you the games through the eyes of some of the best sportspersons in the country. These first-person accounts of Olympic medalists from 1948 till 2012, such as Balbir Singh, Leander Paes, Karnam Malleswari, Abhinav Bindra, and Sushil Kumar, and pioneers like Milkha Singh, P. T. Usha, and Anjali Bhagwat, reveal their hopes, superstitions, grit, and challenges. Their experiences and interactions are sure to make you laugh and shed a tear and, most importantly, open your eyes to the struggles they had to endure to reach the Olympics.
These personal stories give a close-up view of what it means to represent India at the most prestigious sporting event in the world, making you a part of the soaring glory and shattering disappointment that only an Olympic Games can deliver. With photos from the personal archives of each athlete, this is a front-row seat to the privileged Olympic experience.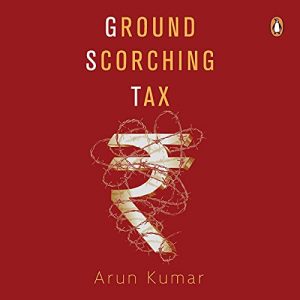 Ground Scorching Tax
On 1 July 2017, Goods and Services Tax (GST) became a reality. The government hailed it as the biggest tax reform of independent India which would herald a new freedom for the nation and unify it with 'One Nation One Tax'. Some of the claims made by the government were that GST would bring about ease of doing business; increase tax collection; lower inflation; increase GDP growth by one to two percent; and check the black economy.
More than a year later, we have more questions than answers.
Why did the economy slow down?
Is the government likely to collect more taxes?
Why have prices continued to rise?
Why has Malaysia withdrawn GST?
Turns out that problems with GST are both transitional and structural. To correct for these, there have been a few hundred notifications and orders from the government which have added to the confusion.
In this book, well known economist Arun Kumar explains the reality behind GST. Known for not pulling any punches, the author explains why GST is a double-edged sword for the common man, why it will increase inequality across sectors and regions, why it will hurt small businesses – everything the government does not want you to know.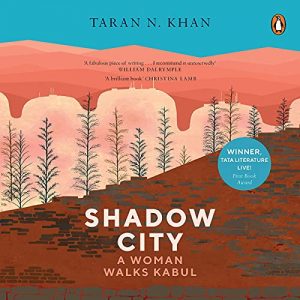 Shadow City
When Taran N. Khan first arrived in Kabul in the spring of 2006 – five years after the Taliban government was overthrown – she found a city both familiar and unknown. Falling in with poets, archaeologists, and filmmakers, she begins to explore the city, and, over the course of several returns, discovers a Kabul quite different from the one she had expected.
Shadow City is an account of these expeditions, a personal and meditative portrait of a city we know primarily in terms of conflict. With Khan as our guide, we move from the glitter of wedding halls to the imperiled beauty of a Buddhist monastery, slip inside a beauty salon and wander through book markets. But as these walks take us deeper into the city, it becomes clear that to talk of Kabul's various wars in the past tense is a mistake.
Part reportage and part reflection, Shadow City is an elegiac prose map of Kabul's hidden spaces – and the cities that we carry within us.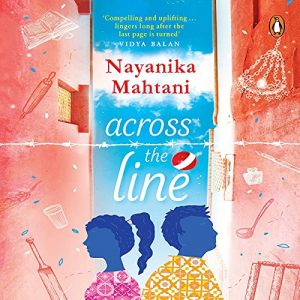 Across The Line
A tale of borders and beliefs shaped by the games people play.
The year: 1947. New Delhi. Cyril Radcliffe's hands are clammy, partly from the heat but mostly from the enormity of the task assigned. Mopping the sweat off his brow, he picks up his pen, draws a deep breath – and a dark line.
Rawalpindi. A barbaric frenzy of rioters fills the streets, disrupting a game of pithoo between Toshi and her brother, Tarlok, shattering their lives unimaginably.
The year: 2008. Rawalpindi. Cricket-crazy Inaya is sneaking out behind her father's back for net practice when she discovers that she is not the only one in her family keeping a secret.
New Delhi. Jai accidentally stumbles upon an old, hidden away diary in his kitchen. The date of its last entry: August 17, 1947.
As Jai and Inaya's unlikely worlds collide, another story unfolds. A story that started with the drawing of a line. A story that shifts the truth in their lives.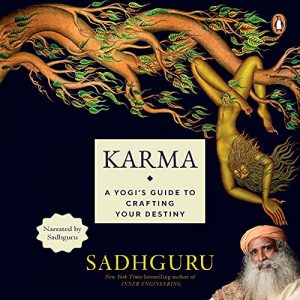 Karma
A much-used word, karma is loosely understood as a system of checks and balances in our lives, of good actions and bad deeds, of good thoughts and bad intentions. A system that seemingly ensures that at the end of the day one gets what one deserves. This grossly oversimplified understanding has created many complexities in our lives and taken away from us the very fundamentals of the joy of living.
Through this book, not only does Sadhguru explain what karma is and how we can use its concepts to enhance our lives, he also tells us about the sutras, a step-by-step guide to navigating our way in this challenging world. In the process, we get a deeper, richer understanding of life and the power to craft our destinies.
~
Happy listening!