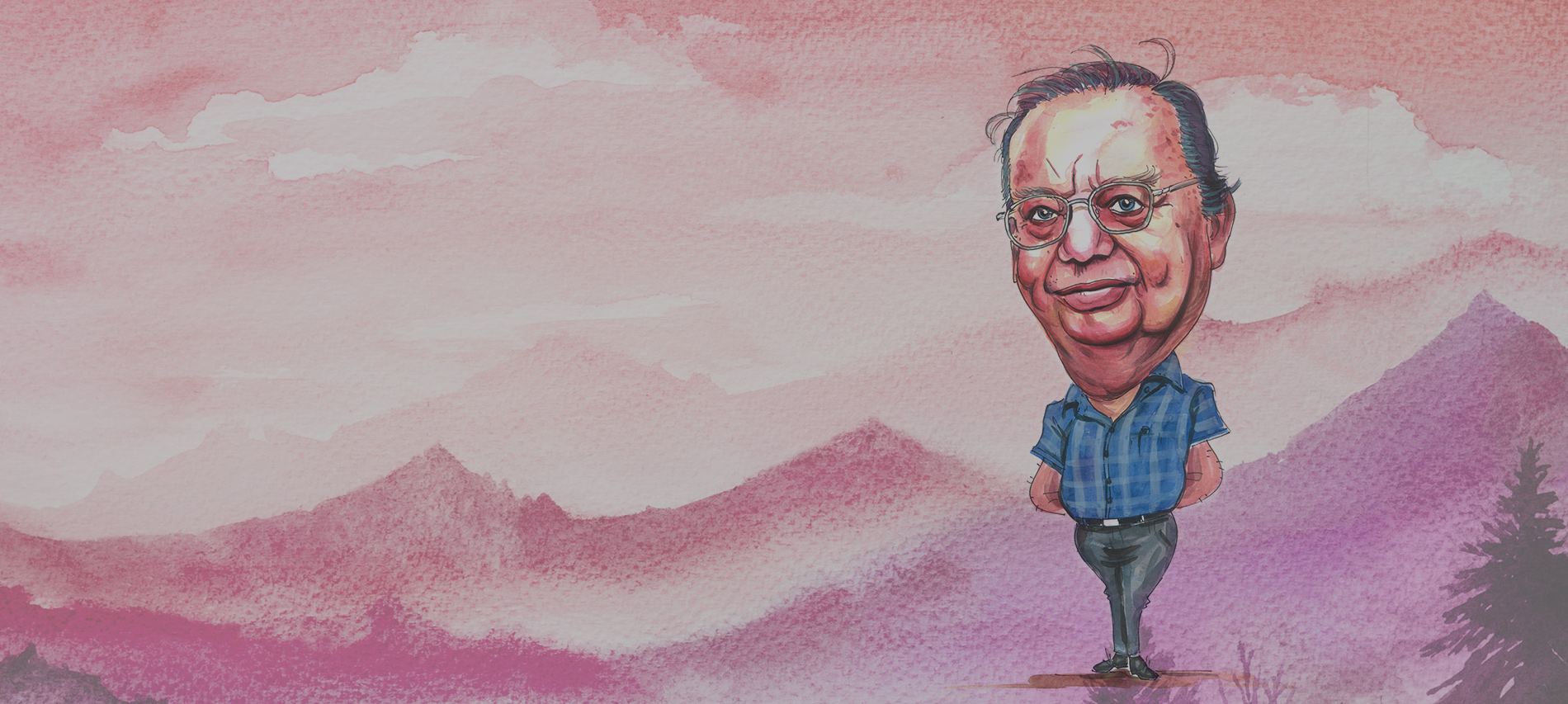 Ruskin Bond has written a string of unforgettable tales – stories about nature and animals, and the bond formed between humans and the wild. As we celebrate Ruskin Bond's 83rd birthday, here are some of his lesser-known great writings.
Vagrants in the Valley
This book catches up with our favourite Rusty as he plunges not just into the cold pools of Dehra but into an exciting new life, dipping his toes into adulthood.  At once, thrilling and nostalgic, this heart-warming sequel is Rusty at his best as he navigates the tightrope between dreams and reality, all the time maintaining a glorious sense of hope.


The Day Grandfather Tickled a Tiger
Grandfather had brought home Timothy, the little tiger cub, from the forests of the Shivaliks. Timothy grew up to be a friendly tiger, with a monkey and a mongrel for company. But some strange circumstances lead grandfather to take Timothy away to a zoo. Will they ever meet again? This a heart-warming story of love and friendship!


Rusty Runs Away
Rusty's world is turned topsy-turvy when his father and grandmother pass away in quick succession. The twelve-year-old is sent away to boarding school by his guardian, Mr Harrison. Restlessness, coupled with an ambition to travel the world, compels him to run away from his rather humdrum life at school. But the plan fails, and he is soon back in Dehra, with his strict guardian. Rusty is now seventeen. He rebels and leaves home again, this time for good.


The Tree Lover
His mesmerizing descriptions of nature and his wonderful way with words—this is Ruskin Bond at his finest. Read on as Rusty tells the story of his grandfather's relationship with the trees around him, who's convinced that they love him back with as much tenderness as he loves them.


Dust on the Mountain
When twelve-year-old Bisnu decides to go to Mussoorie to earn for his family, he has no idea how dangerous and lonely life in a town can be for a boy on his own. As he sets out to work on the limestone quarries, with the choking dust enveloping the beautiful mountain air, he finds that he longs for his little village in the Himalayas.


Which is your favourite Ruskin Bond story? Tell us as we celebrate the bond of stories with Mr Bond!