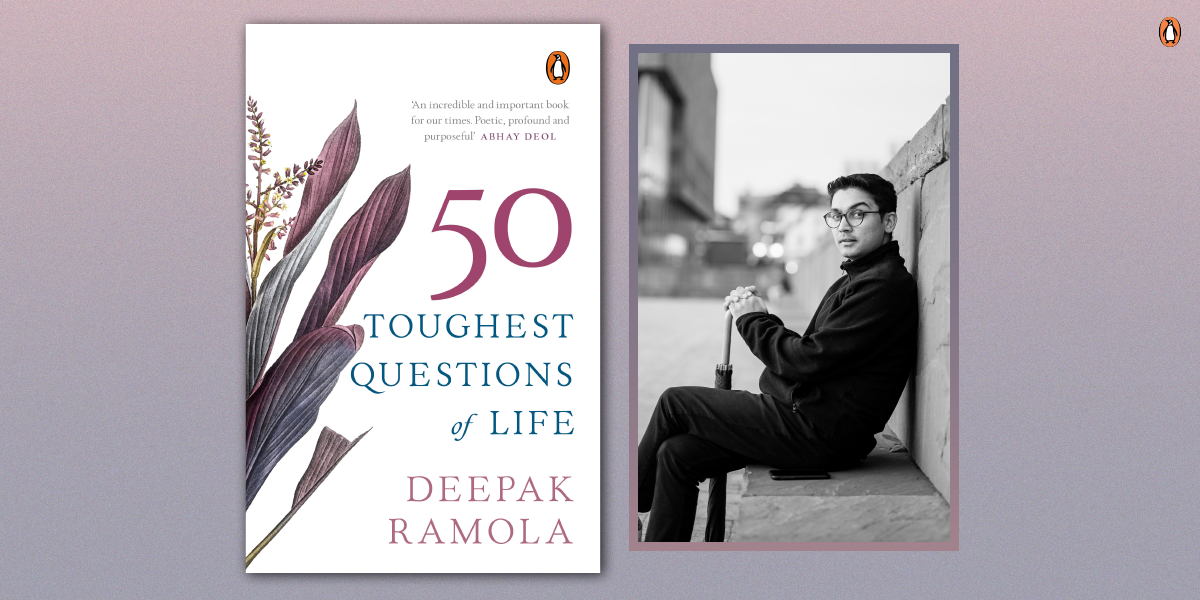 50 Toughest Questions of Life invites people to have a conversation about themselves with themselves. Author Deepak Ramola's quest began after he was inspired by the life lesson of a young girl who said, 'Life is not about giving easy answers, but answering tough questions.'

Today we ask him some questions, to understand him and his journey a little bit better.
At what point did you decide to write a book with your experiences?
Last year, in February, while standing at the self-help section of a bookstore, I had an epiphany that most books were full of answers. I was curious to find out how people would respond to a book of questions. I had so many of them documented over the years, I started to give them shape and context for the book. I started writing in school for debates competitions and school magazine, I guess the seeds were sown there.

What is your favorite part about this book, and what was the most challenging question for you?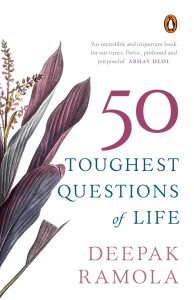 Favorite part:
The stories that follow each question, encouraging people to put themselves at the centre of their life without guilt has been my goal with the book. I really love the story about the visually impaired girl who talks about the advantage of being blind along with the Mexican stories about the two trees of harm and healing.
Challenging part:
To keep it simple and honest. I was cautious to never over-impose my answers on to the readers but nudge them just enough to come up with their own. I had to go through a personal emotional roller-coaster with each of the 50 questions. Particularly reflecting on my toughest goodbye, how can someone make me feel loved was hard.

You started with around 500 questions, how did you come down to 50?
I followed my instinct on what seemed difficult to me and then, how people over the years responded to certain questions. I shuffled the list quite a bit with each draft. There are so many questions that I am yet to answer for myself, so I pulled them out in hope for a sequel to this book. Lastly, these 50 questions I feel are the ones we all need to answer collectively as the human race to be more kind and empathetic.

Who were the people that inspired these questions?
My mother never went to school but treated life as her classroom was a big inspiration for me growing up. Many questions emerged from our conversations. She taught me that literacy and education were two separate things and if we ask the right questions, we can educate ourselves beyond the infrastructure of curriculums. Apart from that Oprah Winfrey. Maya Angelou. Vishnu Kaushal. My team at Project FUEL. Interactions with Syrian refugees. My sister Deepika. And people I have learnt from and taught over the last 11 years. David Cooperrider once said, "We live in the world our questions create."

What was the first question you ever wrote? And what is your next question going to be?
First question:
How would you introduce yourself with love?
Next question:
Have you ever given up on something beautiful and why?