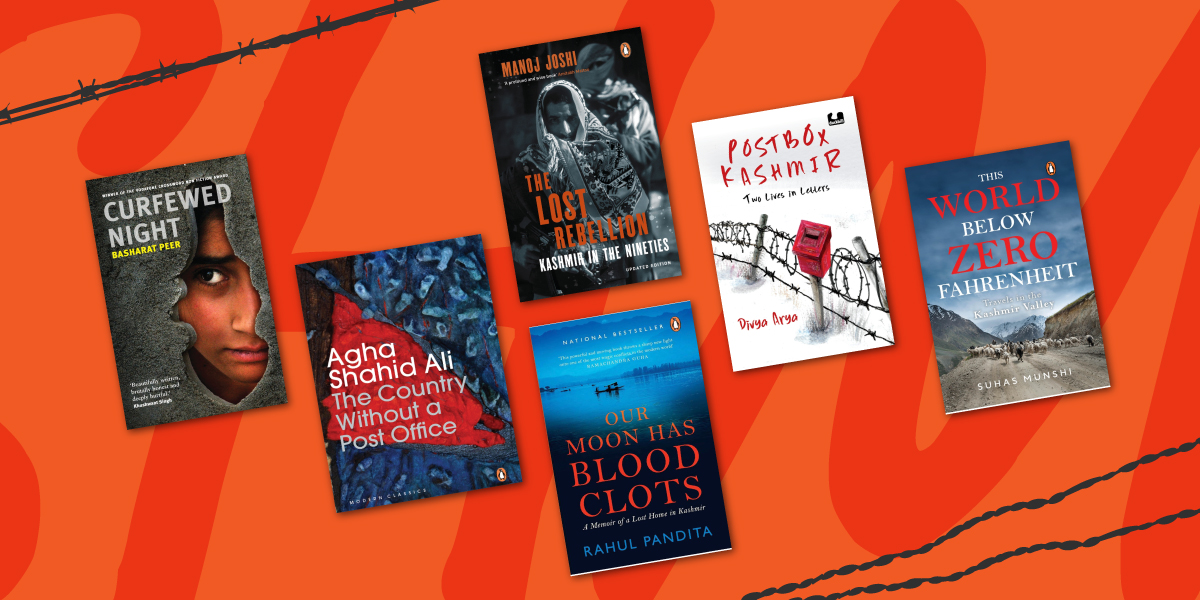 To understand Kashmir's timeline, its people, and the continuing dilemmas and conflicts, it's imperative for us to navigate through the pages of history and learn about the often untold and lesser-heard stories. So, we've compiled a list for you to dive into Kashmir's saga and understand in depth the experiences of the natives, the ever-evolving landscape of the region, and the crisis that exists in this paradise.
*
Curfewed Night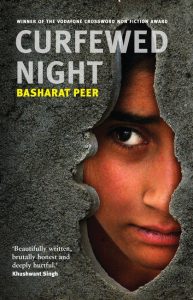 Basharat Peer was a teenager when the separatist movement exploded in Kashmir in 1989. Over the following years countless young men, seduced by the romance of the militant, fuelled by feelings of injustice, crossed over the Line of Control to train in Pakistani army camps. Peer was sent off to boarding school in Aligarh to keep out of trouble. He finished college and became a journalist in Delhi. But Kashmir-angrier, more violent, more hopeless-was never far away.
In 2003, the young journalist left his job and returned to his homeland to search out the stories and the people which had haunted him. In Curfewed Night he draws a harrowing portrait of Kashmir and its people. Here are stories of a young man's initiation into a Pakistani training camp; a mother who watches her son forced to hold an exploding bomb; a poet who finds religion when his entire family is killed. Of politicians living in refurbished torture chambers and former militants dreaming of discotheques; of idyllic villages rigged with landmines, temples which have become army bunkers, and ancient sufi shrines decapitated in bomb blasts. And here is finally the old story of the return home-and the discovery that there may not be any redemption in it.
The Country Without A Post Office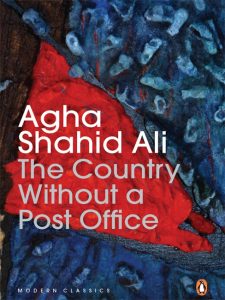 Amidst rain and fire and ruin, in a land of 'doomed addresses', a poet evokes the tragedy of his birthplace.
The Country Without a Post Office is a haunted and haunting volume that established Agha Shahid Ali as a seminal voice writing in English. In it are stunning poems of extraordinary formal precision and virtuosity, intensely musical, steeped in history, myth and politics, all merging into Agha Shahid Ali's finest mode, that of longing.
The Lost Rebellion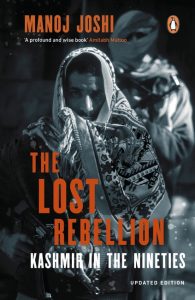 The Lost Rebellion is an acclaimed classic on the rise of Kashmir militancy, which chronicles how a simple call for azadi by bands of disgruntled youth was transformed within a year into a full-scale jihad against India. It dwells at length on Pakistan's proxy war against India, exposes the US position on Kashmir and unsparingly critiques the political bungling and bureaucratic ineptitude that hamstrung the fight against insurgency.
This updated edition includes an insightful foreword by Amitabh Mattoo, a new introduction and a detailed aftermath chapter on what has transpired in the new millennium. Manoj Joshi reveals that although violence has come down drastically, there has been no closure to the nearly three-decade-old conflict. The alienation of the Kashmiris has, if anything, grown and is now manifesting itself in violent civil protest.
Raw, compelling and meticulously researched, The Lost Rebellion is a riveting account of the human drama that lies at the heart of the crisis that is Kashmir.
Our Moon Has Blood Clots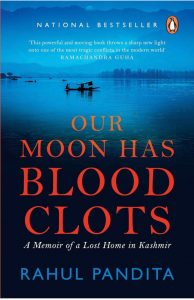 Rahul Pandita was fourteen years old in 1990 when he was forced to leave his home in Srinagar along with his family, who were Kashmiri Pandits: the Hindu minority within a Muslim-majority Kashmir that was becoming increasingly agitated with the cries of 'Azadi' from India.
The heartbreaking story of Kashmir has so far been told through the prism of the brutality of the Indian state, and the pro-independence demands of separatists. But there is another part of the story that has remained unrecorded and buried.
Our Moon Has Blood Clots is the unspoken chapter in the story of Kashmir, in which it was purged of the Kashmiri Pandit community in a violent ethnic cleansing backed by Islamist militants. Hundreds of people were tortured and killed, and about 3,50,000 Kashmiri Pandits were forced to leave their homes and spend the rest of their lives in exile in their own country.
Rahul Pandita has written a deeply personal, powerful and unforgettable story of history, home and loss.
This World Below Zero Fahrenheit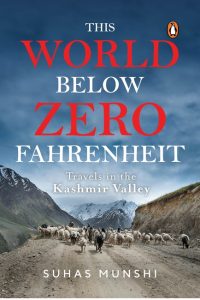 On 5 August 2019, Suhas Munshi was returning to Srinagar from a visit to legendary poet Habba Khatoon's relic in Gurez, when an unprecedented curfew was imposed upon Jammu and Kashmir, and Article 370 was abrogated. Through his travels and conversations with people across the Valley, Munshi tries to give a sense of what that moment has meant to the common Kashmiri.
This insightful travelogue breaks away from the clichéd view of Kashmir, one that sees it either as an earthly paradise or a living hell. It takes you to unexpected places, into the homes of poets, playwrights and street performers; to a heartwarming Christmas service with the minuscule Christian community in Baramulla; and inside the barricaded city of Srinagar's football stadium, which is a lively refuge for the elderly and their memories of a glorious past. Over three weeks, for fear of being abandoned in harsh terrain, Munshi struggles to keep up with a group of Bakarwal nomadic shepherds as they make their way from Srinagar to Jammu over the mighty Pir Panjal mountains. And he finds a lone Pandit family living in a decrepit ghost colony in Shopian, the hub of militancy in Kashmir.
This World below Zero Fahrenheit presents a portrait of a people who've been overshadowed by the place they live in, even as it ruminates on the idea of home and exile.
Postbox Kashmir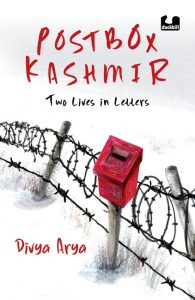 Do only Muslims live in Kashmir?
Why do girls in Kashmir do stone-pelting?
Whom do they want freedom from?
Can you imagine being confined to the four walls of your home with no internet, no social media?
Are Kashmiris really invisible to the rest of the country?
These are some of the questions two teenagers–Saumya in Delhi and Duaa in Kashmir–asked through letters they exchanged over almost three years.
Framing these letters is the detailed history and commentary provided by Divya Arya, a BBC journalist who asked them to be pen pals, which places their conversations against the backdrop of the political history and turbulent present of Kashmir and India. Postbox Kashmir takes on the challenging task of attempting to portray life in Kashmir from the perspective of the young minds growing inside it and providing a context of understanding for the young generation watching it from the outside.