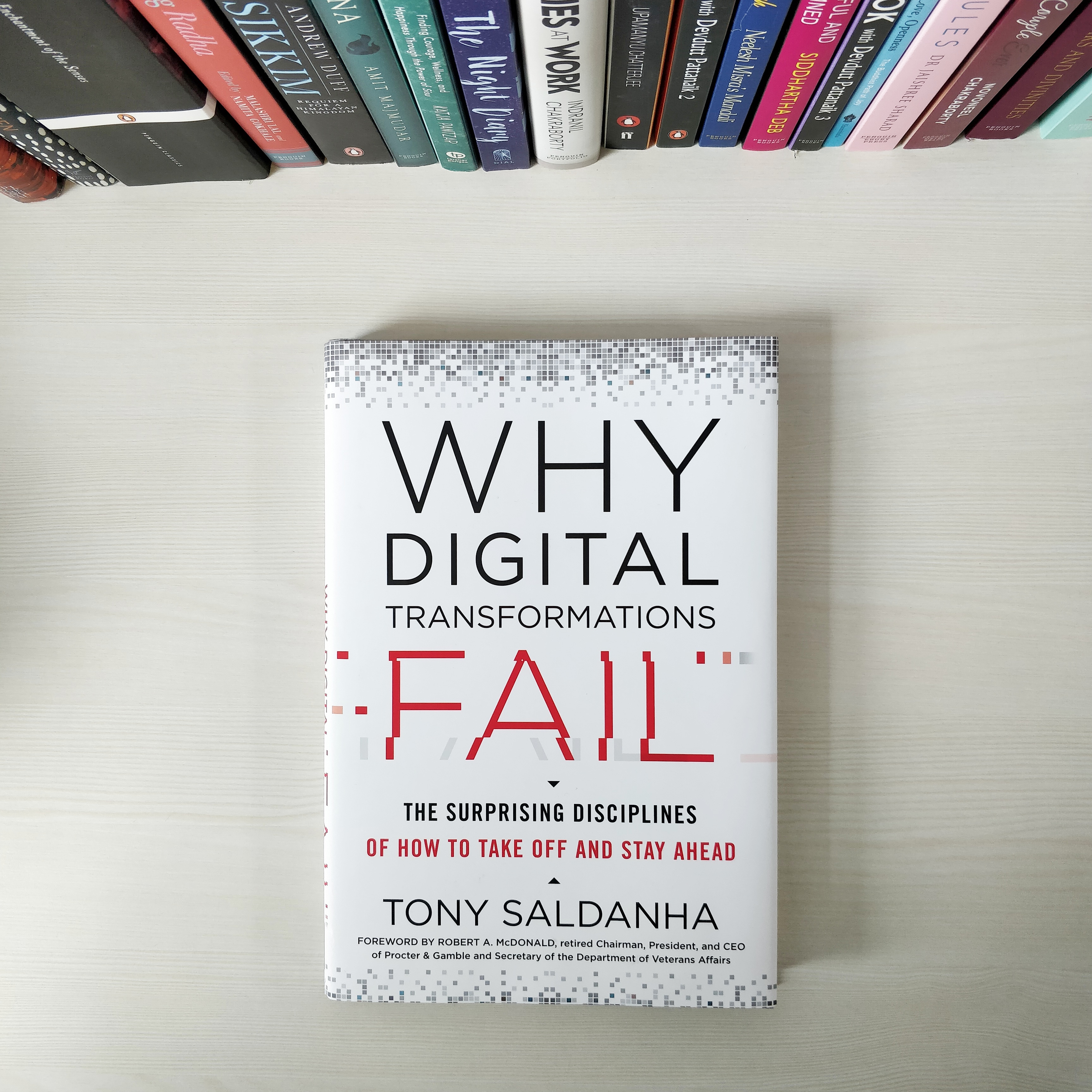 Digital technology frees workers from tedious tasks, allowing them the opportunity to migrate to higher value-added responsibilities. As with any new powerful technology, there is indeed the potential for destructive applications. As with the prior three industrial revolutions, individuals and societies will be affected significantly, and companies will either transform or die.
Here's a list of reasons why digital transformations fail:
"Part of the issue is terminology. Most people don't realize that digital disruption is the Fourth Industrial Revolution. The term "digital" is very broad."

"Transformation during industrial revolutions demands a different game plan than innovation within the current business model."

"True transformation must include building capabilities to stay ahead of your competition long term."

"For an industrial revolution – driven transformation to take off, you need a different, disciplined, new business model game plan."

"The transformation is incomplete if the new business model cannot be built with an eye toward perpetual evolution."

"The underlying cause of why 70 percent of digital transformations fail is a lack of sufficient discipline. There's insufficient rigor in both digital transformation takeoff as well as in staying ahead."
---
Using dozens of case studies and his own considerable experience, Tony Saldanha in his book, Why Digital Transformations Fail ,  shows how digital transformation can be made routinely successful, and instead of representing an existential threat, it will become the opportunity of a lifetime.