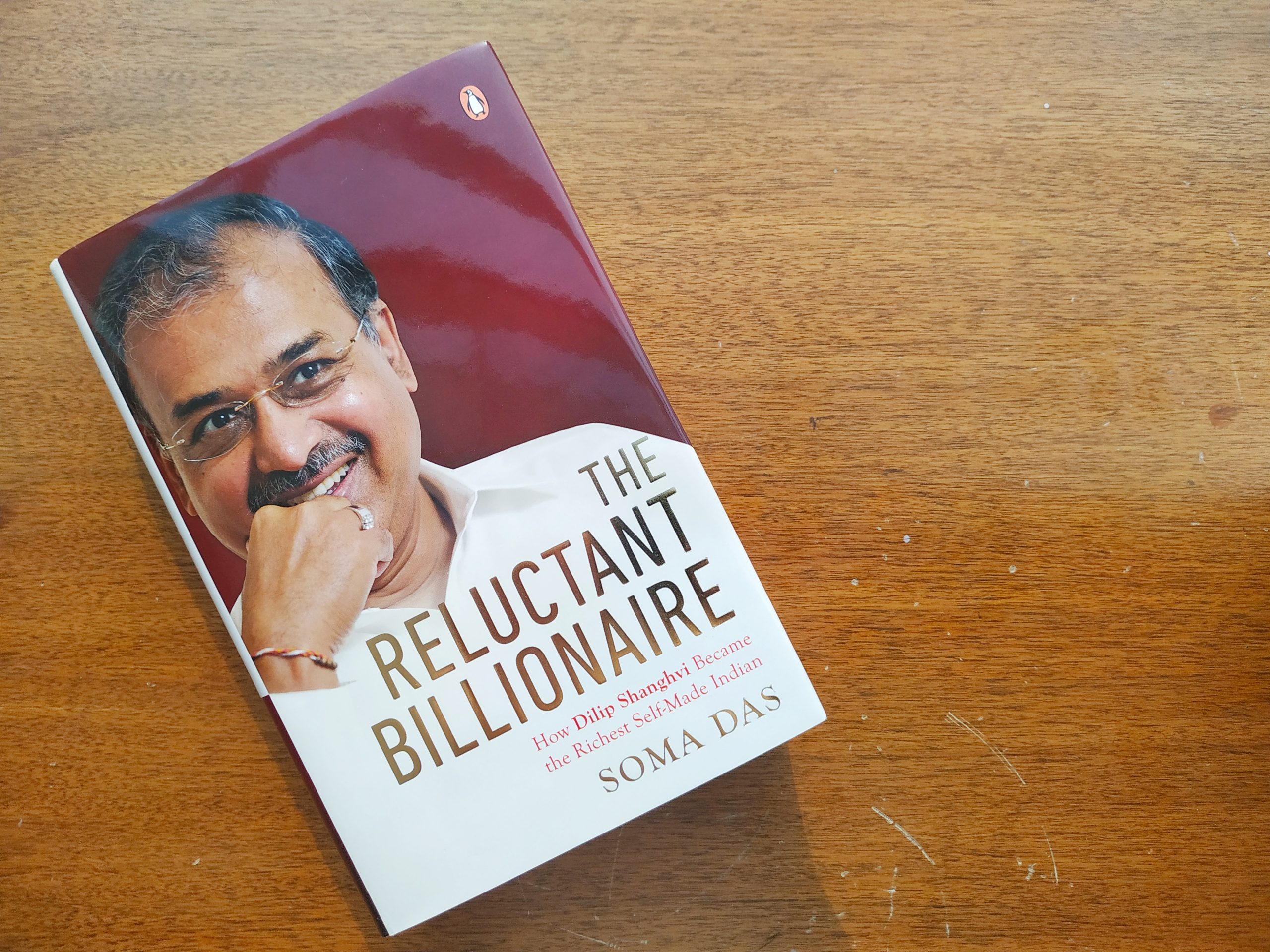 Dilip Shanghvi, the richest Indian in 2015, is one of the most interesting and least understood business minds whose journey has been shrouded in mystery because of his reticence.
Read on to learn 7 lessons from Dilip Shanghvi's riveting story of success:
Ambition is the fuel that gives momentum to dreams

Inspired by Ayn Rand's Fountainhead, Dilip Shanghvi believed in the single-minded pursuit of a singular objective- which, for him, was a flourishing business.

'Whichever link of the chain Dilip stood on, he didn't keep standing there but looked forward and backward. In no time, he ended up demystifying the entire chain. What are the margins of those who are supplying to me and of those whom I am supplying to, what exactly are they doing to command that price? Can there be a cheaper way to make, a better way and more alluring market to sell?'

The Best B-school is the world around us

'Even when I saw a roadside tea stall, my mind would be calculating how many cups would this boy be selling, what would be the quantity of the ingredients—milk, sugar, tea leaves—that he would need, how much money would he be making, and can he do it any better if he changed anything about his business.'

Frugality helps business flourish

'Luxuries of lifestyle shouldn't dictate work choices. Once luxuries become   personal habits, they force their way into professional decisions. Keeping your needs simple is a good way to keep your life simple.'

Profit is more important than turnover

'How much you count at the shop doesn't matter so much as how much you take home. It's like this: the cashier at the bank you see deals with lakhs but doesn't take home more than a few hundred at the end of the month.'

Building trust is key to generating business

'You make money quick indulging in short cuts but these don't serve you well if you take long-term view of life because business is all about reputation, and sooner than later, your wrongs catch up with you, the word spreads. And in business, if you lose your reputation, you lose trust, no one is willing to do business with you, the game is over.'

Connecting with clients creates goodwill

'As Sun grew, this 'warm efficiency' culture with customers turned into its single most effective marketing strategy. The 'professional' had always been dealt with a personal touch, never in a 'strip off emotion' or 'dry formality' mode. And every one responds to warm care and respect…'

Mistakes promote progression

'Dilip believed that if one person made a mistake and owned up to it, it gave thousands of others in the company a chance to learn from; and if people were not allowed to make mistakes, they froze at work.'

Sharing his vision with his friend Hitesh, Dilip Shanghvi once said, 'Never set a financial limit for your growth. You set out to achieve something. Money will follow. What you need to do is just focus on what you want to do.'
---
In a nation where a billion dreams gather force on waves of aspiration and ambition generated by success stories such as Dilip Shanghvi's, The Reluctant Billionaire is a guide for the bold dreamers who set out to make things happen.