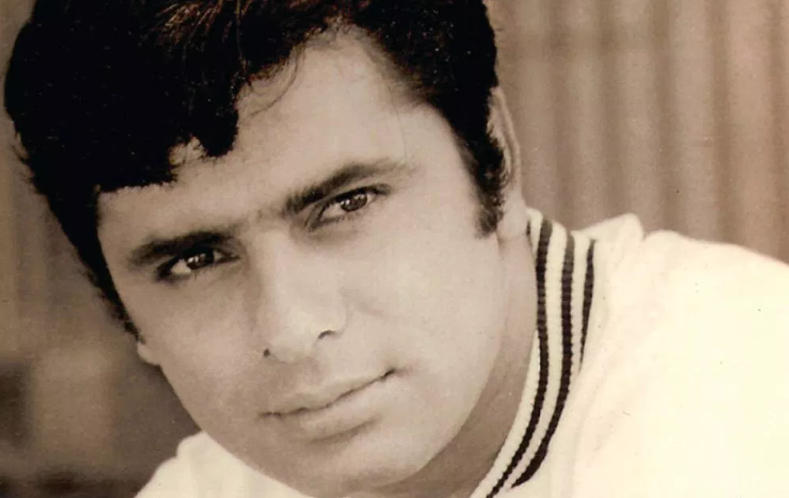 Once deemed the most handsome man in Bollywood, Sanjay Khan's tryst with fame and stardom led him to many adventures across the world. He is best remembered for his performances in films like Ek Phool Do Mali and Abdullah as well as his portrayal of the great Tipu Sultan on television.
60 episodes of Tipu Sultan were aired from 1990 to 1991. Here are seven important mentions from the show, that are touched upon in his autobiography.
Bhagwan S. Gidwani, author of The Sword of Tipu Sultan
"The book was in its forty-fourth edition and had sold more than two million copies. Bhagwan had specialized in the technical, economic and legal fields of civil aviation, acted as the counsel for India in the International Court of Justice and had served India in many other responsible positions."
 Lata Mangeshkar
"The nightingale of the Indian screen at the time was Lata Mangeshkar who sang for many of my films. I am very proud that her last song for television was for The Sword of Tipu Sultan."
 Bob Christo as General Matthews
"He was an ex-Australian army commando, who had served in Vietnam, and had worked as Paul Getty's bodyguard. Bob was an excellent singer and turned out to be a very good actor."
 Mysore as Sultanat-e-Khudadad
"We decided to shoot the series in Mysore, because it was the centre of Tipu's empire, which was called the Sultanat-e-Khudadad (The Kingdom of God)."
 Mysore cavalry horses and 19th century cannons
"The Mysore cavalry had provided 100 of its best horses and the chief of the Archaeological Survey of India, who was in charge of the palace and the historical artefacts in Mysore, had been persuaded to allow us to use the twelve nineteenth-century cannons in the palace. On location, we actually fired them with blanks—probably the first time in 100 years."
 The Great Mysore Fire Tragedy
"We had a cast of hundreds, elaborate artwork, fabulously ornate and historically accurate costumes and sumptuous sets. But on that fateful day, either by an act of God or man, the set was consumed by an inferno. Fifty-two members of my crew lost their lives."
Sanjay Khan: 'A Phoenix from the Fire'
"I was producing, directing and acting in the historical serial The Sword of Tipu Sultan." Critically injured in the fire, "I had suffered 65 per cent third-degree burns. For a man aged forty-nine to survive such severe burns was unimaginable. Surviving the trauma of sixty-five per cent third-degree burns combined with over seventy operations can only be described as a miracle."
---
Literally forged in fire, out came a classic The Sword of Tipu Sultan. Read more about Sanjay Khan in his autobiography, The Best Mistakes of My Life.