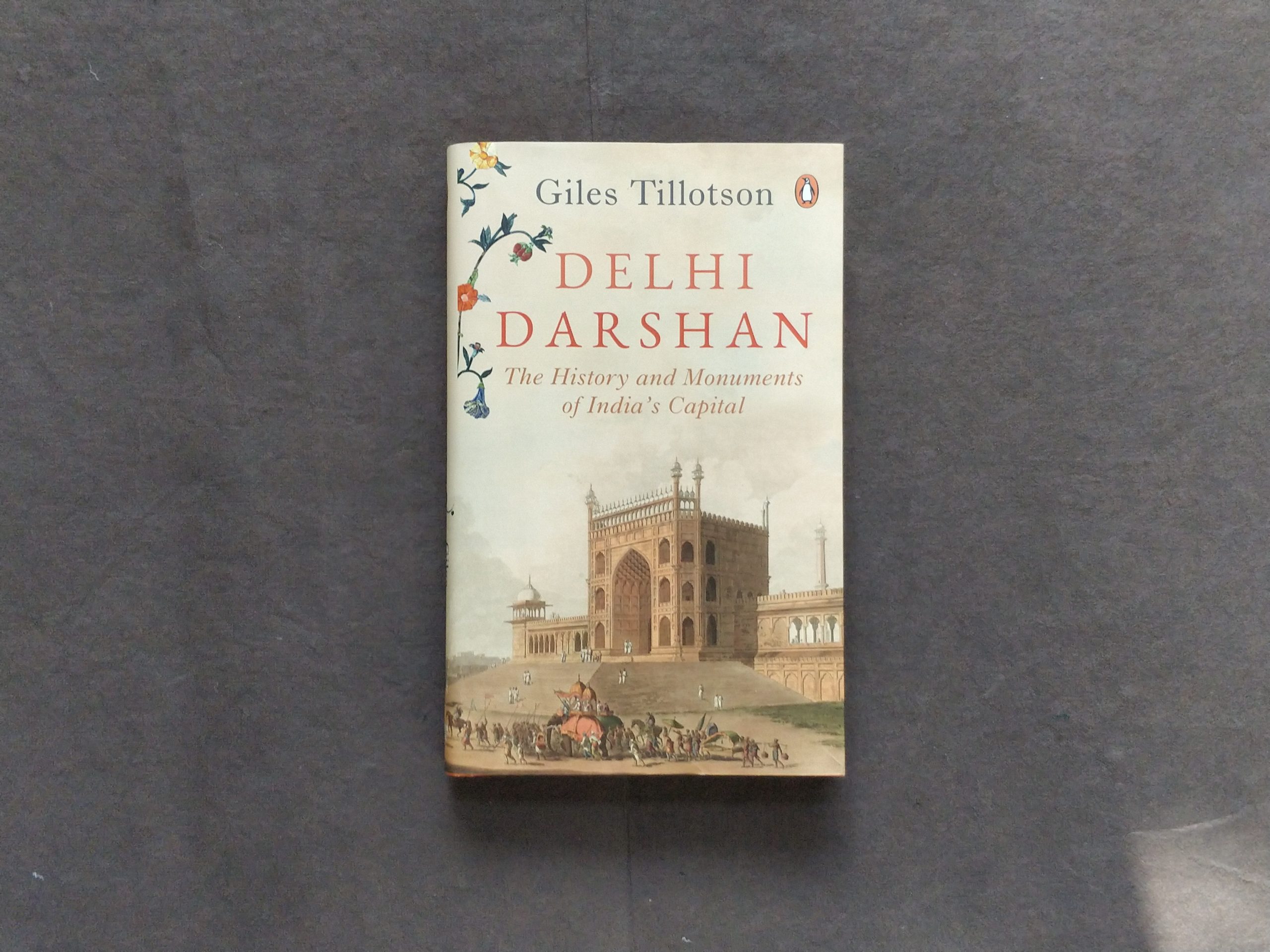 Filled with quirky details and original insights, as well as a section on important monuments, Delhi Darshan by Giles Tillotson is a lively and informed account of the many fascinating twists and turns in the national capital's built history and an original reflection on the many transformations of its urban landscape.
Here's a list of 7 places Tillotson suggests you should visit in Delhi:
Shahjahanabad: Red Fort and Jami Masjid

"The core of the old city—known as Delhi 6 after its postal district number—is depicted in Bollywood movies as some quaint netherworld in which lovable rogues lead lives of misadventure, but where the built environment somehow imbues everything with a sense of reality and integrity."

Humayun's Tomb and Lodi Road

"The Sayyid and Lodi period tombs of the Lodi Gardens are among the finest and best preserved pre-Mughal buildings in Delhi. And the pleasure of visiting them is enhanced by the garden setting even if its form is unhistorical…"

The Qutb Minar and Mehrauli

" Somewhat reminiscent of the Lodi Gardens…this( Mehrauli Archaeological Park) area is a mixture of gardens, orchards, nurseries and woodland, dotted with historic monuments, including the Jamali-Kamali mosque and tomb and the tomb of Quli Khan"

Rajpath and Janpath

"Visitors are given a short tour (of the official residence of the President of India). This is well worth doing to see the details of the stone carving, and the grand apartments such as the Durbar Hall and the Ballroom.The main staircase is contained in an open courtyard, topped by a coving that makes the sky look like a brilliant blue ceiling…"

Kashmiri Gate and Beyond

"If you proceed onto the ridge, you can visit the Mutiny Memorial, a Gothic spire erected in 1863 with a plaque commemorating those who fell on the British side, and a postscript, added in 1972, honouring the heroism of their adversaries."

Rajghat to the Lotus Temple

"When kings or saints of the past were cremated a domed pavilion was raised to mark the spot, and this latter-day saint(Mahatma Gandhi) too has a memorial on his cremation ground, a simple and restrained affair without flourish or ornament, in keeping with his lifestyle. Designed by the architect Vanu G. Bhuta, it consists of a black marble platform surrounded by low stone walls."

Hauz Khas to Tughluqabad

"The path around the lake and the gardens beyond it are a great place for a morning or evening stroll. So too are the woods on the far side of the deer park (reached by turning right inside its entry gate) which are dotted with tombs of the Lodi era, including a stately one known as Bagh-i-Alam."
---
Delhi Darshan provides a fascinating account of Delhi's built heritage, from the traces of the earliest settlements at Indraprastha, through the grand legacies of the Delhi Sultans and the great Mughals to the ordered symmetries of Lutyens' Delhi and the towering skyscrapers of Gurgaon.