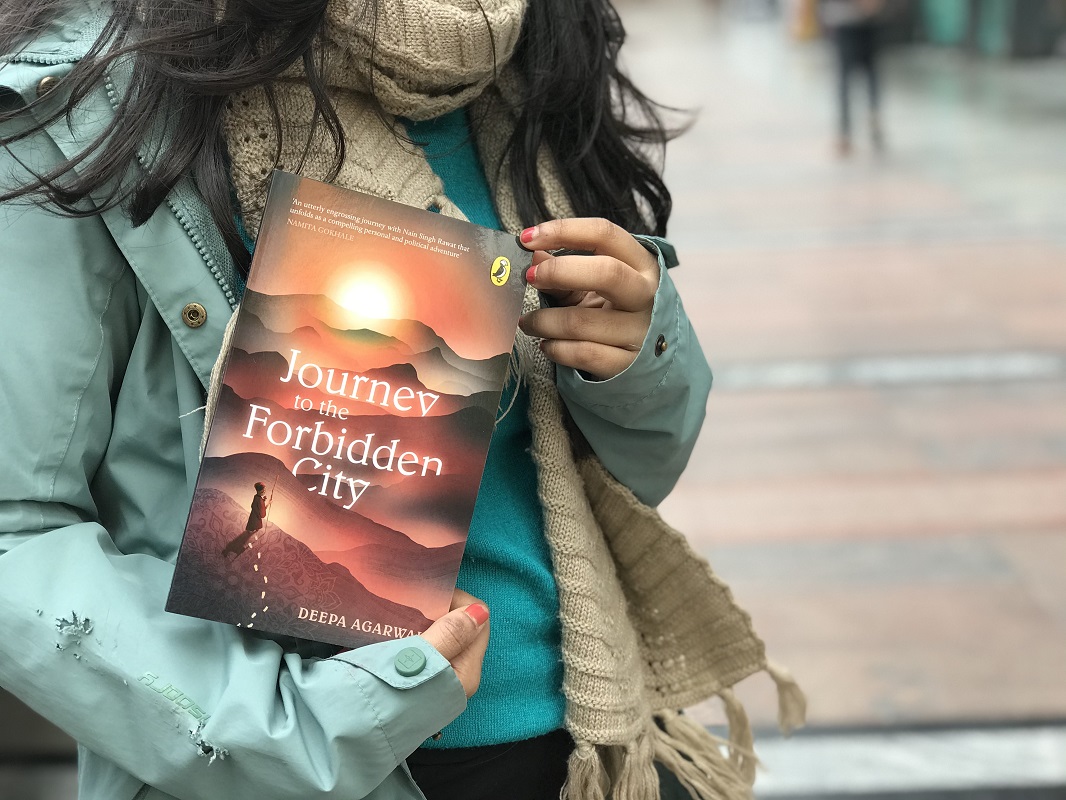 Indian history is rich with men and women trailblazers, without whose contributions we would not know the world as it is today. Learning about these important historic figures is as important in our childhood as it is when we are adults. Deepa Agarwal, in her latest book Journey to the Forbidden City, brings to the forefront one such figure of Indian history – Nain Singh Rawat.
If you are wondering who Nain Singh Rawat is look no further than this book – and here are 7 things you may not know about him to accompany your reading:
 He was a trailblazing Indian Explorer
Nain Singh Rawat was one of the first 19th century Indian explorers who explored the Himalayan region, and most importantly that of rigorously guarded Tibet. His accolades consist of putting Lhasa on the map, and accurately locating the source of the Brahmaputra river.
'All the geographical facts he gathered over his missions were by calculating distance through the steps he had walked – a formidable and burdensome task. Apart form other significant discoveries, he put Lhasa accurately on the world map, which had never been done earlier. All in all, an impressive list of achievements, accomplished at great risk to his life.'
He was a charming and effective conversationalist
'The Pundit had one very useful quality that was to stand him in good stead through his challenging journeys. He was a good conversationalist and possessed the ability to charm people into seeing his way'
He took risks for his work
Getting to Tibet was no easy feat, and Nain Singh faced many obstacles and dangerous situations on his way there. He knew the risks and was willing to take them in order to do his best
'Nain Singh insisted on travelling by land. After all, he had to measure the distance by foot, take readings of the altitude and plot the location of the various geographical features. He knew well that he was taking a chance and exposing himself to danger by joining the smaller group. But what  choice did he have? His mission demanded these risks.'
He was a skilled cartographer 
Nain Singh covered 1200 miles, almost all on foot, over a multitude of terrains, in order to correctly map the locations he visited.
'Nain Singh Rawat's name is permanently engraved in the annals of Indian exploration. He features in every volume that records the mapping of Tibet and his incredible expeditions have been the subject of films and television programmes.'
He was a school teacher at heart 
Before taking on his role as a legendary hero, Nain Singh was a school teacher before a school inspector saw his intelligence and suggested he train to become an explorer.
'Stratchey helped Nain to find employment as a schoolteacher when a new school was set up in Milam. But he soon realised that his meagre salary of Rs 15 per month would never be enough to clear his debts. Fortunately, the school inspector Major Smyth, who had noticed that Nain Singh was far more intelligent than the average schoolmaster, suggested that he enroll for training as an explorer'
He combined both his pursuits
After his last expedition, Nain Singh combined his teaching skills with  the skills he picked up while exploring the vast expanse and went on to train a new generation of explorers.
'Nain Singh spent many years grooming a new generation of explorers. After he retired, he spent summers at his native villages of Milam and Madkote and winters at the jagir the government had granted him in the plains.'
He was honoured and commemorated round the world
His contributions and findings were recognised by instituitions like the Royal Geographical Society and the Paris Geographical Society. In 1877 he was awarded a jagir in Moradabad district in Uttar Pradesh.
---
Based on his actual diaries, Journey to the Forbidden City is a tribute to the indomitable spirit of this fascinating man. Filled with rare details about his travels to uncharted territories, this book is a must read for both children and their parents who are interested in learning about one of the great figures in Indian history.