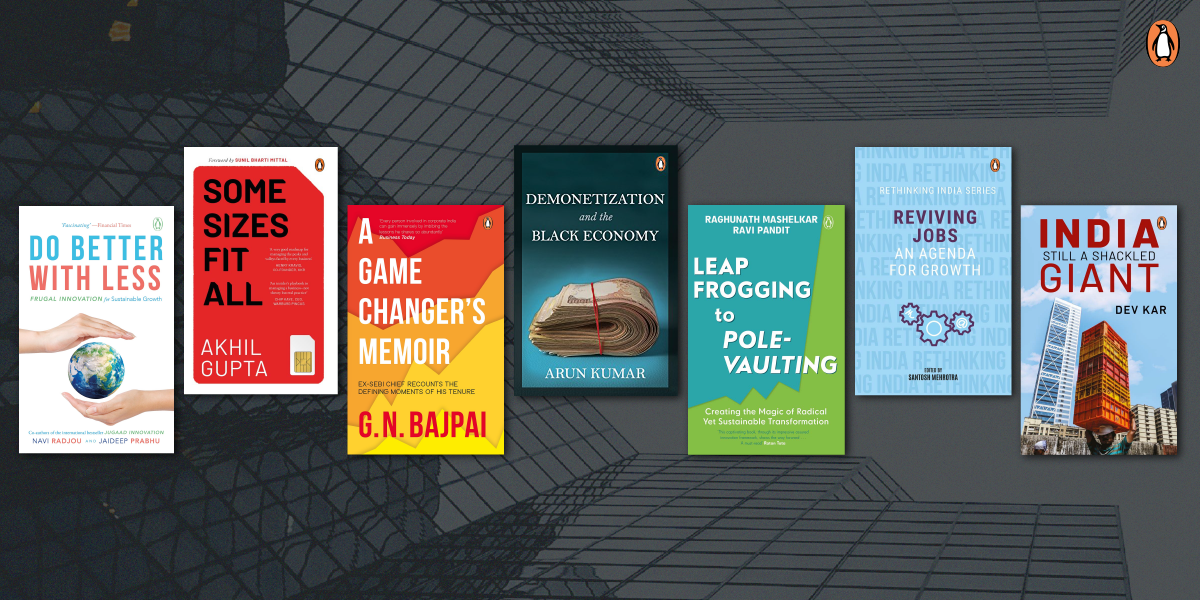 India is one of the largest economies in the world yet when one goes to the grassroots to study the situation of the average Indian, one sees abject poverty and systemic inefficiency. Why is that, and what can we do?
Penguin Random House India has put together a list of titles by some of the most successful businessmen and economists in the country. With insights, experiences, tips, and the best way to move forward, there is sure to be something useful for you, and your business, and how your business can positively impact the country.
A Game Changer's Memoir
A masterful strategist, Life Insurance Corporation of India (LIC) Chairman, G.N.Bajpai, in this book, recounts his truly inspiring journey as he weaved through complex rules and frameworks in his efforts to turn SEBI into an effective financial regulator for the country. Easy-flowing and readable with the writer's anecdotal and educative style of writing and yet greatly comprehensive, this is a go-to book for a new generation of aspiring financial groundbreakers.
India: Still a Shackled Giant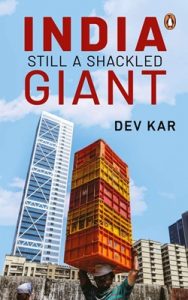 India is one of the largest economies in the world today…but what about the India that the government does not want you to know about: the India where healthcare doesn't work, corruption is rampant, criminals get elected to public office, the rich go scot-free, most people don't pay income taxes and inequality is out of control.
Dev Kar, a former senior economist at the International Monetary Fund, points out the truth behind the noise of popular media and jingoism of leaders and tells us why India continues to be a shackled giant and how it can find the road to redemption.
Demonetization and the Black Economy
This move, it was claimed, was made to wipe out corruption, deter the generation of black money, weed out fake Indian currency notes and curb terrorism. Overnight, people in India realized that the cash in their pockets had no value. A year later, the RBI announced that 99 per cent of the old currency notes had been deposited with it. India continues to grapple with the effects of this move. The black economy has not been dented; counterfeiting and terrorism continue; the credibility of the RBI, banks and currency is damaged; the accountability of the Parliament and the prime minister has been eroded; and the social divide has widened. There have been many arguments and counter-arguments from both sides, but they have missed the complete picture.
Reviving Jobs: An Agenda for Growth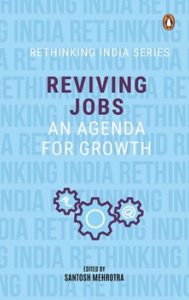 Every country in the world experiences the benefits of its demographic dividend, a period that comes but once in the life of a nation-when the share of the working-age population is larger than the non-working-age share. It has the potential to make a country progress towards higher incomes and development. But it can also become a nightmare if there aren't enough jobs.
Reviving Jobs, the third volume in the Rethinking India series, offers suggestions on how India can make the best use of the remaining period of its demographic dividend-any failure to do so will cause millions to suffer in poverty for decades to come.
Do Better with Less: Frugal Innovation for Sustainable Growth
This groundbreaking book, by the bestselling authors of Jugaad Innovation, shows how India can harness the three megatrends — the sharing economy, the maker movement and the circular economy — and disruptive technologies such as AI and 3D printing to generate jobs and drive inclusive and sustainable growth in the decades to come.
Packed with over fifty case studies, Do Better with Less offers six proven principles that Indian entrepreneurs and businesses can use to co-create frugal solutions in education, energy, healthcare, food and finance that are highly relevant to India and the world.
Leap Grogging to Pole-Vaulting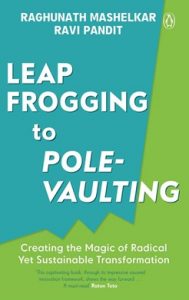 An exhilarating manifesto for the future, this book convinces readers to make the shift from reactive leapfrogging to proactive pole-vaulting through radical transformation.
The unique '3-4-7 framework' demonstrates how a paralysing mass of problems can be brought down to a formidable formula, thus making every problem solvable, no matter how big and complex. The book is dotted with inspiring case studies that can instil confidence in people from across the world to put this framework into practice for assured success.
Some Sizes Fit All
Some Sizes Fit All is an attempt to explain these fundamental pillars for any kind of business. An authentic and lucid presentation of management concepts and practices-which Akhil Gupta has tried and tested first hand through his illustrious career-this is a must-read for anyone trying to build a robust and financially sound business.