Did you know India was called the "Brazil of Asia"? Novy Kapadia's Barefoot to Boots delves into the glorious legacy of Indian football through riveting descriptions of on-field action, stories of memorable matches, lively anecdotes, and exclusive conversations with legendary players and officials.
Here are a few facts you probably didn't know about the Indian Football.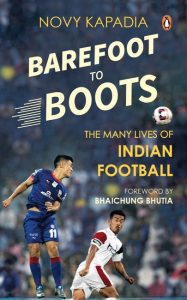 Aren't these facts mind blowing? Find more of these in Novy Kapadia's Barefoot To Boots.