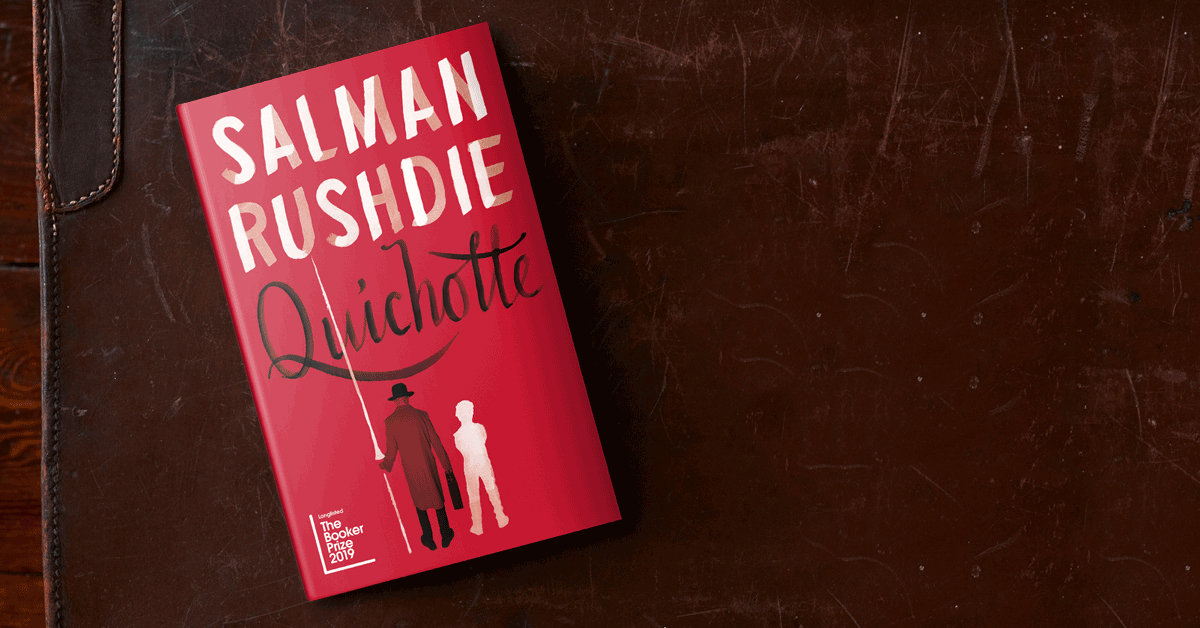 In a tour-de-force that is both an homage to an immortal work of literature and a modern masterpiece about the quest for love and family, Booker Prize-winning, internationally bestselling author Salman Rushdie has created a dazzling Don Quixote for the modern age with Quichotte.
Read some unforgettable lines from the book below:
"As time passed and he sank ever deeper into the quicksand of what might be termed the unreal real, he felt himself becoming emotionally involved with many of the inhabitants of that other, brighter world, membership in which he thought of as his to claim by right…"
~
"The more he thought about the woman he professed to love, the clearer it became to him that so magnificent a personage would not simply keel over with joy at the first declaration of amour fou from a total stranger. (He wasn't as crazy as that.) Therefore it would be necessary for him to prove himself worthy of her, and the provision of such proofs would henceforth be his only concern."
~
"There were no rules any more. And in the Age of Anything-Could-Happen, well, anything could happen. Old friends could become new enemies and traditional enemies could be your new besties or even lovers."
~
"These objects were life itself. As long as they were with him, the road held no terrors. It was his special place."
~
"Deep bonding is a gift the road alone gives to those who honor it and travel down it with respect. The stations along their road would be pitstops on their souls' journey towards a final, mystical union followed by eternal bliss."
~
"He had eschewed all thoughts of love for what seemed like an eternity, until Miss Salma R reawakened feelings and desires in his breast which he had thought he had suppressed or even destroyed along with his destroyed liaisons…"
~
"He was childless, and his line would end with him, unless he asked for and received a miracle. Maybe he could find a wishing well."
~
"Welcome to the present. We will woo your mother together.How can she resist being wooed not only by the future father of her children, but by one of those children too? Our success is certain."
~
"He could not at first fathom how such an eccentric notion had lodged in his brain, and why it insisted so vehemently on being written that he had no choice but to start work."
---
Quichotte is a rollercoaster that's bound to leave buoyant with delight. Read the book for more of Salman Rushdie's magic!