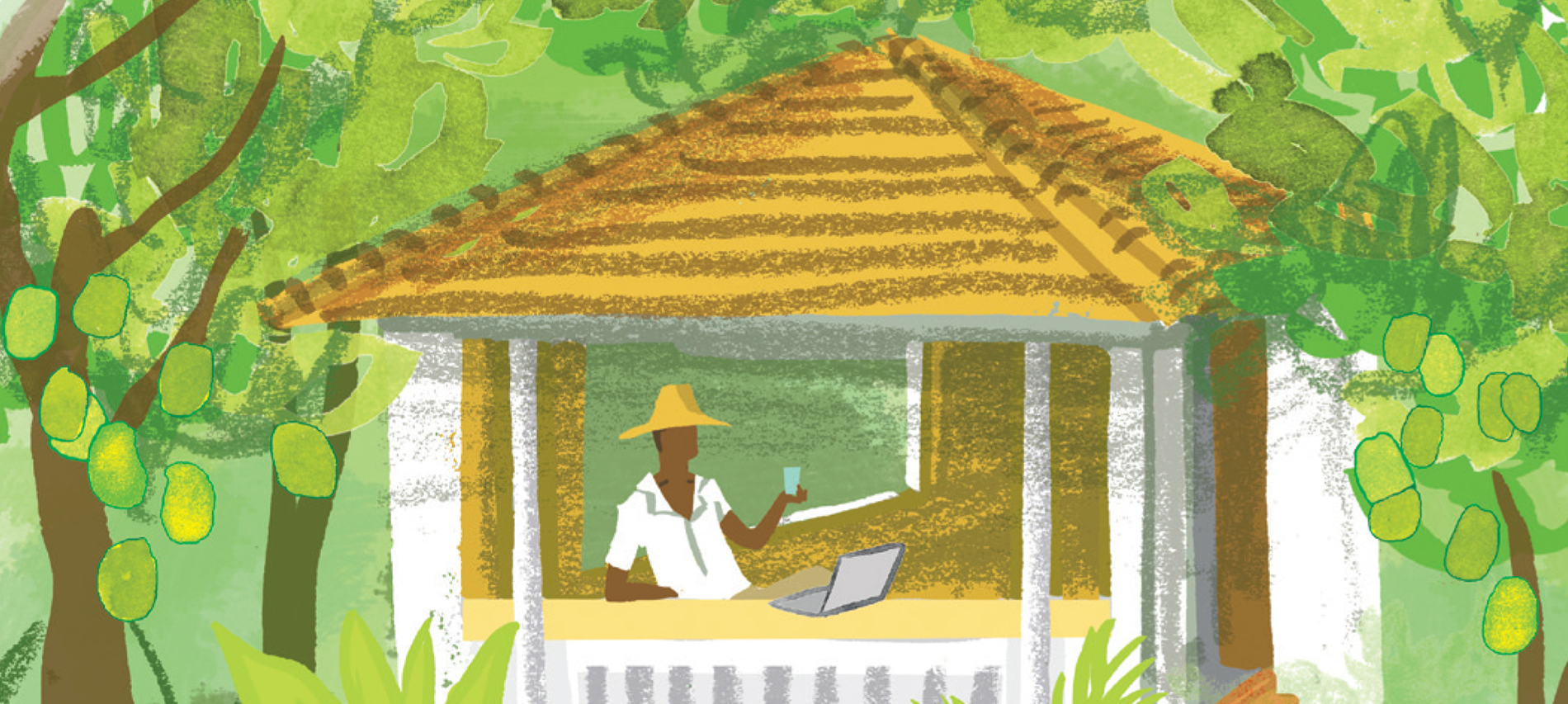 What happens when a vacation turns into a business opportunity? James Joseph, an NRI professional decided to take a family vacation in Aluva, Kerala where he stumbled upon a business opportunity in the form of jackfruits. Today, he is the founder of a successful entrepreneurial venture called Jackfruit365, an initiative to create an organized market for nutrient-rich jackfruits in India.
His book, God's Own Office is a part-memoir, part how-to on how to integrate with the local community and set up a home office alongside nurturing your entrepreneurial ambitions.
On October 14, 2017, James is going to share his wisdom in a TedX Talk on how to set up God's own office. He's also going to dedicate the book to the late President APJ Abdul Kalam.
Here's an excerpt from the book God's Own Office, it's a checklist of what you need to have to set up your own home office in a remote part of the country.
A Checklist For God's Own Office
1.Do you have an unwavering conviction to return home?
2. Do you have a constant focus to return home? Does that keep you awake?
3. Have you earned the right to return? Can you pass the Mohammed versus Mountain test?
4. Can you still uproot your family? Can you still pass the inchworm test?
5. Do you have the right location for God's Own Office?
a. Easy travel connectivity to your base office
b. Reliable digital connectivity
c. Constant source of positive energy to work alone
6. Can you arrange enough backup to avoid disruptions?
a. Power
b. Broadband
7. Do you or your employer have the right technology for remote working?
a. Digital presence information
b. Instant messenger
c. Online audio/video conferencing
d. Desktop sharing
e. Remote access to corporate network
f. Cloud services to store and share data
8. Can you make your home office sound proof?
9. Do you have the discipline?
a. Work without supervision
b. Handle interruptions by family and guests
10. Can you still stay on top of the mind of your colleagues and management?
11. Can you be a local ambassador for your employer?
12. Do you have options to adopt start-ups near your home town?
13. Can you ensure the safety of your family when you are away from home?
14. Can you allocate sufficient time to help your children remain globally competent in a small town?
15. Can you help your children integrate well in a regular school?
16. Are you willing to help people around you?
17. Are you happy to reconnect with extended family back home?
18. Can you find enough activities to recharge yourself in a sleepy village?
a. Adopt a farm
b. Participate in cultural activities
19. Do you have the resilience to stomach the dark sides of a small town?
a. Avoidable deaths around you
b. Bureaucracy
c. Need for extra humility, patience and tolerance
20. Will the economics of God's Own Office work for you?