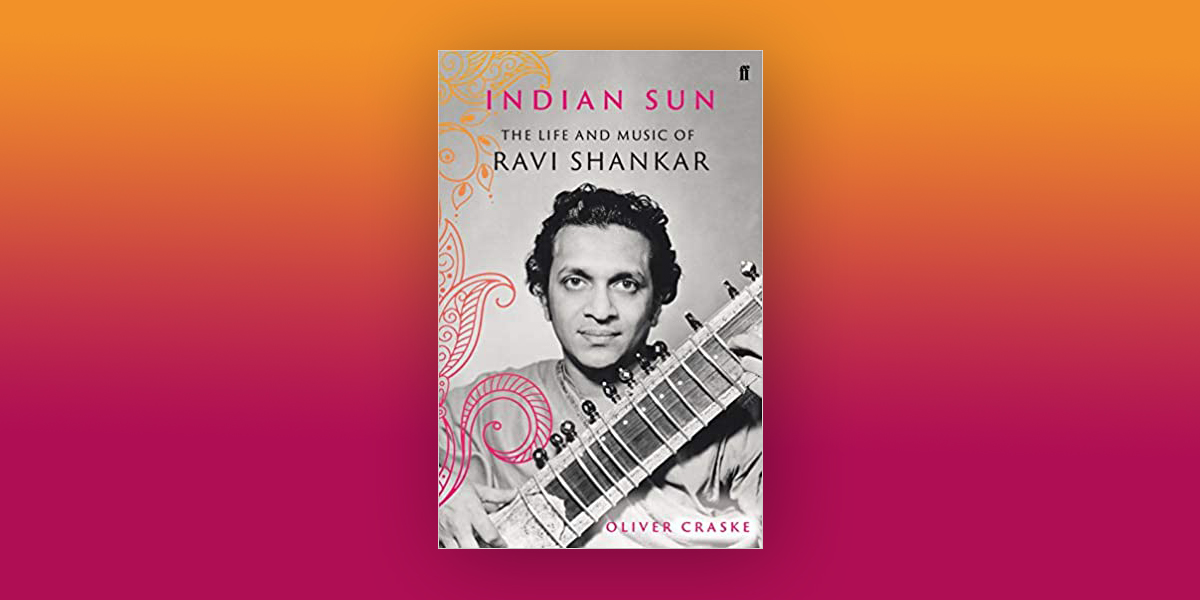 'We often think of the serious artist as one who is difficult or contrary, who struggles in anonymity. Ravi Shankar does not fit this description: he was a charismatic extrovert who earned and loved the limelight, a polished performer who brought a new professionalism to Indian music. There was something irresistible about him, as millions of fans (and dozens of lovers) would attest.'

– Oliver Craske 

 
Oliver Craske's captivating biography Indian Sun: The Life and Music of Ravi Shankar is a labour of love. Born out of over 130 new interviews and unparalleled research and access into the legendary musician's life and works, this is the first biography of Pt. Ravi Shankar. It immortalises an already unforgettable man by transposing his mesmerizing body of work and the rhythms of his life into the written word. Going a step further, Craske has also curated a playlist of Pt. Ravi Shankar's work, a combination of short and long pieces that enhance our insight into the maestro through the medium of his genius – music. Here are Craske's notes on some of these tracks, explaining in his own words why he chose these particular pieces:  
An Introduction to Indian Music [from Sounds of India (1957)] 
'A short spoken introduction, with demonstrations on sitar, tanpura and tabla. Recorded on Ravi's first US album. Gives us a sense of how earnestly and engagingly he played the role of pioneer, educating his new audiences but trusting them to listen with open minds. (4:08)' 
~
Dhun Kafi [from In London (1962)] 
'Kafi is a springtime raga, associated with the Holi festival and the romance between the gods Krishna and Radha, a favourite theme of Ravi's. Here he plays it in the light classical thumri style, with tabla accompaniment by Kanai Lal. This recording, one of Ravi's own favourites, is the likely inspiration for George Harrison's Beatles song "Love You To" (on Revolver), which was based on the same raga and recorded shortly before the two met in 1966. Both tracks open with an arpeggio on the sitar's sympathetic strings, and the melodic resemblance is closest between 2:30 and 3:05 here. (12:38)' 
~
Tabla Dhwani [from Portrait of Genius (1965)] 
'This album Portrait of Genius is a fine example of how Ravi raised the profile of percussionists, previously the poor relations of Indian classical music. Under Ravi's direction, "Tabla-Dhwani" features three tabla players, the masterful Alla Rakha taking the lead and improvising freely, with flute accompaniment by Paul Horn. Absorbing in its deceptive simplicity. (4:53)' 
~
Raga Kedara [from The Living Room Sessions, Part 1 (2012)] 
'Aged 91, he recorded his last two albums at home, "fooling around" on sitar along with Tanmoy Bose, latterly his regular touring tabla accompanist. The result was an intimate, close-miked snapshot of his late-period inventiveness, the fruits of a lifetime. His fingers may not have moved quite as adroitly as in his heyday, but this playful rendition of Raga Kedara, from the Grammy-winning first volume, shows how fertile his mind was to the last. (4:47)' 
~
Dhun [from Ravi Shankar at the Monterey International Pop Festival (1967)] 
'Playing Monterey Pop in 1967 marked the arrival of Indian music into the Western mainstream. Ravi's three-hour set, accompanied on tabla by Alla Rakha, closed with this dhun in one of his own ragas, Pancham Se Gara. It has an emotional crescendo and such an ecstatic climax that when D. A. Pennebaker cut his famous documentary of the festival, he realised that the only place to put this sequence was at the end of the film. Nothing could follow it. (19:41)'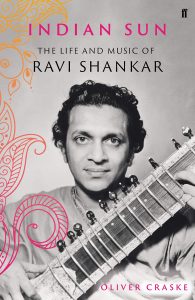 What Ravi Shankar has left behind is inimitable and irreplaceable. Through his magnificent literary homage, Oliver Craske ensures that the genius lives on through the pages of history.  
The full playlist is available here.
—