Teachers' Day is a beloved event for the entire nation. While it creates the space for children to connect with their teachers beyond the formality of a classroom setup and express their gratitude in different ways, it is also a gentle reminder for us to ponder upon the immensity of the degree to which we owe our educators. As we grapple with online learning systems and disproportionately increased screen times in this unfamiliar, pandemic-ridden territory, teachers who have had to adapt their entire modus operandi deserve more than simply our appreciation and understanding. They work tirelessly and thanklessly while shaping our minds and futures. This Teachers' Day, join us as we celebrate books that have marked our learning indelibly, and that we find ourselves returning to time and again. Here are some memorable books to pick up, especially for those of us who will read to or with our young and budding readers:
*
In Custody ­
Anita Desai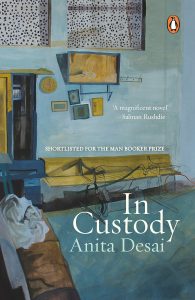 Anita Desai's novel is a documentation not only of the erosion of a language and its cultural coordinates but also of the formation of small intimacies and unexpected relationships in the midst of loss.  This poignant tale takes you along Deven's journey, a Hindi teacher, as he forms a bond where he learns more about his own language than he ever has in a classroom.
Code Name God
Mani Bhaumik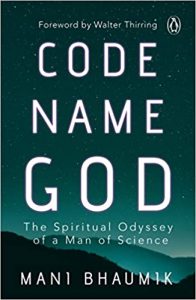 Mani Bhaumik's meditations dismantle the synthetic binary of science and faith, proposing a spiritual completeness that is achieved only when one learns to navigate both belief systems with equal respect. Code Name God is an eye-opening read, following his fame as a pioneer of LASIK surgery and his yearning for a spiritual self-realisation. It comes with the very important lesson that if we succumb to dichotomies, we can never live a fulfilled and conscious life.
Siyasi Muslims: A Story of Political Islam in India
Hilal Ahmed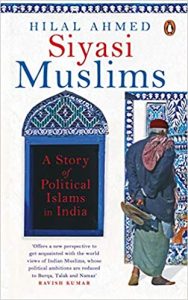 In Siyasi Muslims, Hilal Ahmed navigates difficult questions around the Muslim identity through the portraiture of the quotidian realities of Muslims in India. This is a thought-provoking rendering of important issues, and leaves readers with much to learn and think about. In other words, it is a perfect teachers' day read.
The Vedas
Roshen Dalal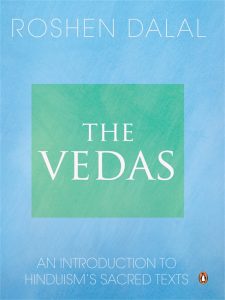 Historian Roshen Dalal brings us an accessible yet exhaustive introduction to the texts at the cornerstone of Hinduism – The Vedas. Founded on diligent research, this is a work that appreciates not only the philosophical and cultural core of the texts but also the poetic tinge that colours its lines.
In Service of The Republic : The Art and Science of Economic Policy
Vijay Kelkar and Ajay Shah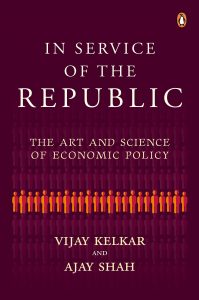 Writing from the nexus of political economics and administrative policy, economists and former civil servants Kelkar and Shah shed a unique light on the economic structures and machinations of our country. This work is an immense resource for anyone hoping to understand policy and economics with more clarity. Teachers' Day marks a wonderful occasion to learn from In Service of the Republic.
The Penguin History of Early India: From the Origins to AD 1300 ­
Romila Thapar
Romila Thapar brings us an exhaustive, researched and immensely detailed rewriting of her extremely popular work History of India – Volume One, thirty-four years after it was published for the first time. Once again, Professor Thapar gives us a work that is richer than any classroom, and brings us her brilliant work as a redoubtable educator.
Poor Economics
Esther Duflo and Abhijit V. Banerjee
Nobel Laureates Esther Duflo and Abhijit V. Banerjee bring us a work based on models of economic impact from the very grassroots. Through the Poverty Action Lab, the duo's use of randomized control trials has changed the landscape of developmental economics. Undoing the binary between theory and praxis, Poor Economics follows not only the money but also its differential impact, and Teachers' Day is the ideal occasion to read a work which is an endless resource of learning.
Makers of Modern India
Ramachandra Guha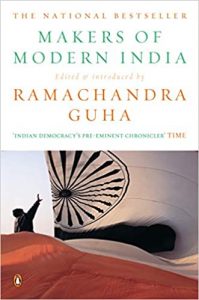 Ramachandra Guha, "Indian democracy's pre-eminent chronicler" according to Time magazine, complies selections from the writings and speeches of nineteen Indians whose ideas range across nationalism, gender, caste, democracy and economics. Spanning the development of Indian modernism, Guha gives us unique insights into unique thinkers, from Rabindranath Tagore to Hamid Dalwai, and takes our learning curve on a steady increase.
Ignited Minds 
A.P.J. Abdul Kalam
This teachers' day, share the spark of endless possibilities with your children. This book will not chart out the path to success or provide readymade formulas; there is no list of hacks or a blueprint for that. Instead, Dr. Kalam dives into various aspects with detailed research and a deep understanding of everything that plagues us as a nation. Narrated with his hallmark humility and profundity, Ignited Minds is a book to return to again and again.
Shiksha: My Experiments as an Education Minister
Manish Sisodia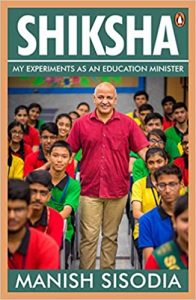 Shiksha is Manish Sisodia's detailed articulation of the massive changes he brought to the public education sector in Delhi. As an unyielding believer in the power of education, Sisodia altered the fabric of the education system through his focus on bettering institutions and their capacity to impact lives in myriad positive ways. This Teachers' Day, discover the immensity of what a sound educational structure can achieve, and share the importance of this discovery with your children as they navigate this structure on a daily basis.
India Since Independence
Bipan Chandra, Mridula Mukherjee, Aditya Mukherjee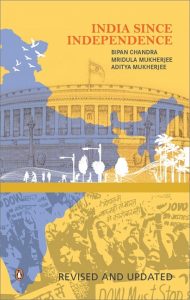 Beginning with the framing of the constitution, formulations of foreign policy and anti-caste politics, this tome covers a panorama of the pedestals on which India was founded after independence and the anti-colonial struggle. A brilliant outline of the formation and growth of the nation, India Since Independence is a literary masterclass in post-independence history.
India's Struggle for Independence
Bipan Chandra, Mridula Mukherjee, Aditya Mukherjee
Sucheta Mahajan, K.N. Panikkar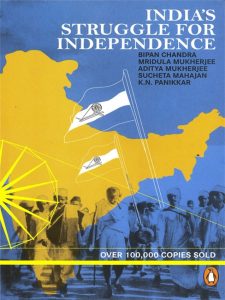 Right from the mutiny of 1857, India's nascent struggle of anti-British revolt, Bipan Chandra charts the long anti-colonial fight through personal interviews and an astonishing breadth of research. History comes alive through his writing in an incredible learning experience.
The Penguin Gandhi Reader
Rudrangshu Mukherjee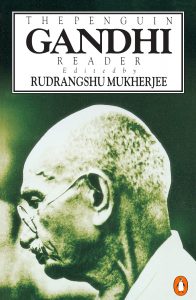 The freedom fighter we revere is explored here through careful selections of his own writings. Mukherjee compiles this reader centring it on the core philosophies of Gandhi's theories and praxes, and Bapu comes alive for us in his own words mediated through the editorial lens of Mukherjee.
Super 30
Anand Kumar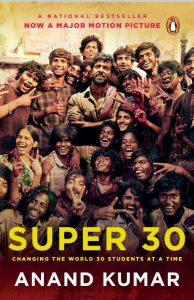 Anand Kumar set up an innovative school in 2002 that uses creative and unconventional learning methods, changing the lives of underprivileged children by preparing them for the IIT JEE. Stirring and inspiring, Super 30 is a story that turns Kumar's own tribulations and sacrifices into the furnace where the futures of these children are forged, enabling them to rise above the chains of their circumstances.
What Can I Give?
Srijan Pal Singh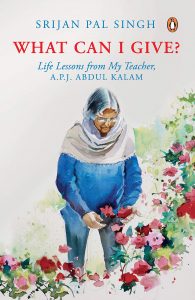 Dr. A.P.J. Abdul Kalam's student, Srijan Pal Singh, asks the question that we should think about, irrespective of whether or not it is Teachers' Day – what can we give back to the teachers who change our lives? Documenting moments from Dr. Kalam's life and the time Singh spent with him, this is a loving memoir dedicated to one of the brightest minds and most visionary thinkers of the country.
My Experiments with Truth
M.K. Gandhi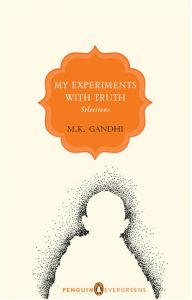 This autobiography chronicles Gandhi's odyssey, from his childhood in Porbandar and Rajkot, his school days and marriage, to his journeys to England and South Africa, mapping the movement of a shy young boy to a man who would one day become one of the pioneers of the anti-colonial struggle, and a source of great fear for the British Empire.
IIMA – Day to Day Economics
Satish Y. Deodhar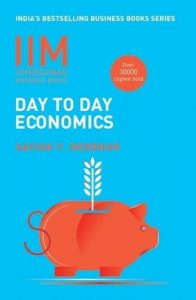 Satish Y. Deodhar, a professor of Economics at IIM Ahmedabad brings us this book to make economics and its intricacies accessible and easily understandable. A great contribution to making academic concepts fun and interesting, Day to day Economics goes a long way in laying out the details of a field that impacts us all at every level.
Master on Masters
Ustad Amjad Ali Khan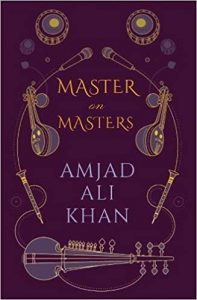 In this affectionate and warm book, Ustad Amjad Ali Khan unpacks for us the greatest figures in Indian Classical Music. Anecdotal and personal, Khan manages to present artists of mystical stature in a way that is endearing, awe-inspiring and relatable all at once.
~ Don't forget to invite some young readers along for these ones, or to simply (re)connect with your own younger selves! 
Coming Round the Mountain
Ruskin Bond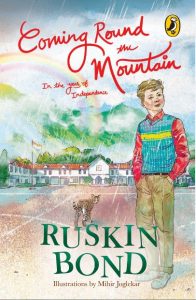 Like every other work by Ruskin Bond, this one is difficult to put down. Walking his readership through the years of a young Bond eating jalebis, reading, goal-keeping, and growing up, what makes this book subtly complex is its setting – the year 1947, and the impending partition. A joy for both children and adults, this book is even more rewarding when shared with the young readers in your life.
My India ­
A.P.J Abdul Kalam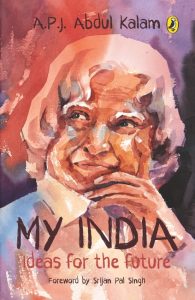 Dr. Kalam's last book for children is a wave of inspiration and energy, a lesson on resilience and determination that we all could learn from. Drawing excerpts from his speeches, this book collates his ideations on science, compassion and nation-building to name a few, and delivers a figment of his genius to us, expressed with his trademark humility and earnestness. This is a work that both you and your children will enjoy, especially if you read it with them!
Gautama Buddha (Junior Lives)
Sonia Mehta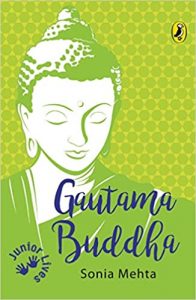 This is the fourth in a series of beautifully illustrated books, aimed at making great people and their stories accessible to our young readers. The gorgeous visuals take us through the unique life of Prince Siddhartha as he becomes the enlightened Buddha. Share this wonderful confluence of art and storytelling with the young readers you love!