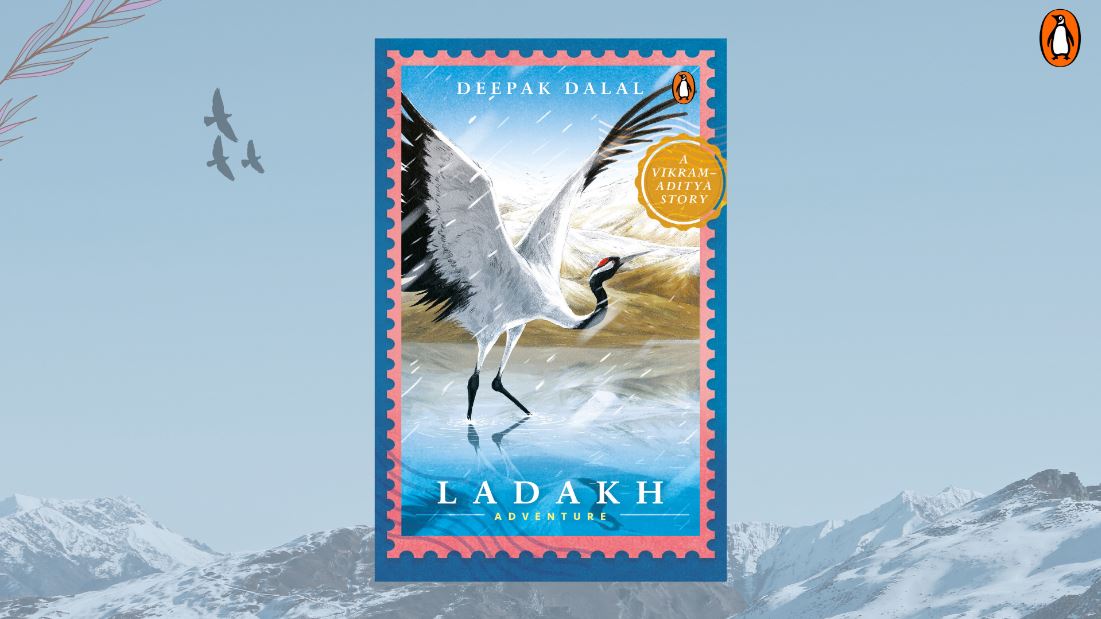 In Deepak Dalal's latest adventure story, we meet our beloved duo, Vikram and Aditya, on the chilly terrains of Ladakh! Joining them on this super exciting journey is nine-year-old Tibetan boy called Tsering.
Before you head into their world, we are taking you on a quick walk through Ladakh so that you are well-prepared for the adventure coming your way. Read on!
**
Brrr…the summers are cold!
August is the warmest month in Ladakh, and it is still…COLD!
'Judging from the half-frozen contents of his water bottle, ice must have formed on the lake too. Yet the birds seemed unaffected.
It was August, the warmest time of the year in Ladakh. If this was 'peak summer', wondered Vikram,  then what could winter possibly be like? He shuddered at the prospect.'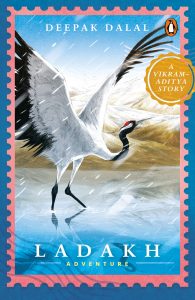 ¬
Bird-watching
In India, black-necked cranes are found only in Ladakh.
'Vikram was aware that the spectacle he beheld was a rare one. In India, black-necked cranes are found only in Ladakh. Just fifteen pairs nest in the far-flung corners of the Changthang plateau. Local people treasure the birds, never harming them.'
¬
Hilly Desert
Ladakh is a desert, with sandy and barren slopes.
'Although it had been obvious all along, it struck [Aditya] only now that there was not a single tree on its great expanse. There was absolutely no cover on the plain; no place to hide, or for that matter, no spot to shelter behind and plot an ambush. The lack of cover wasn't confined to the lake basin alone. It extended to the mountains. The slope on which Aditya rode was sandy and barren. Ladakh, as everyone had said, was indeed a desert.'
¬
View from up above
In the high-altitude landscape of Ladakh, it is possible to see for miles on end.
'Vikram was visible in the distance, trotting along on his horse. He was in plain sight of the jeep driver, and Aditya was sure that the man was tracking his movements. […] Up there the intense clarity of vision overcomes the distortion of distances.'
—
So now that we have got you invested in just a few of the most fascinating facts about Ladakh, we look forward to you joining Aditya, Vikram and Tsering on the journey of a lifetime!