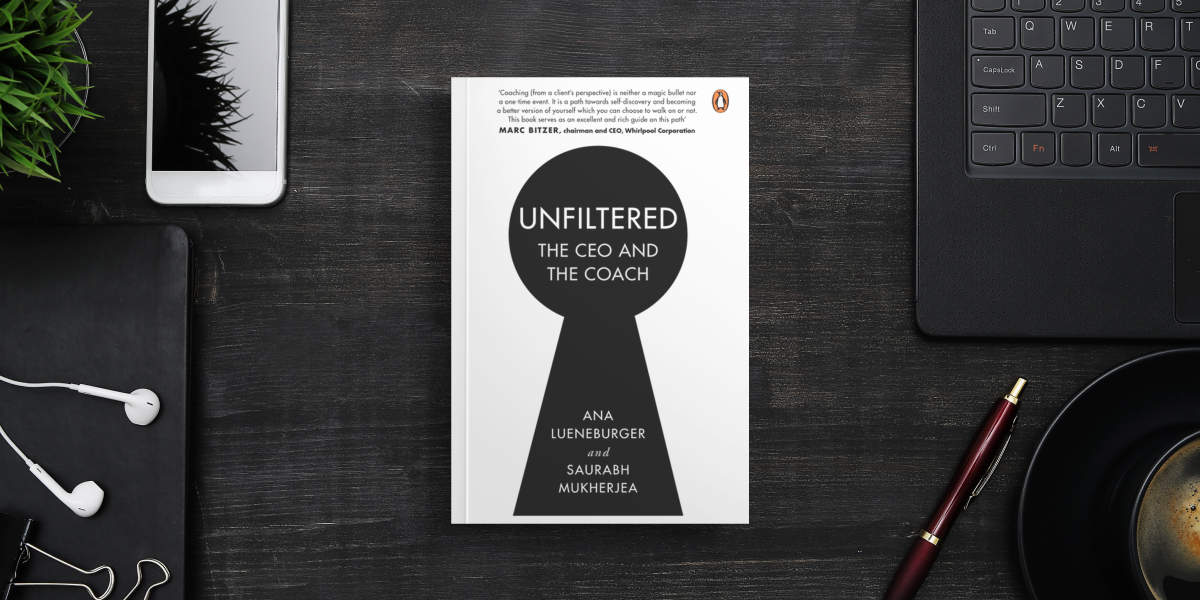 Saurabh Mukherjea shares some of the key takeaways from his life and mentions how his co-authored book, Unfiltered: The CEO and the Coach, can be a life-changer!
'Unfiltered: The CEO and the Coach' is the book which chronicles our six-year partnership. We committed to be bold, to be real, and to openly share what happens behind the doors of the confidential coaching space. To the best of our knowledge, this is the first book ever written which looks at the coaching journey – in all its intricate detail – from both the perspective of the coach and the client.
As in professional sports, so in business life, the coach's job is to push her client to learn new skills, build on existing strengths and become more self-aware of both his strengths and his stressors. In Unfiltered, Ana and I have given several case studies based on our personal experiences of how this process works. Our book will let you go as close as possible to being "in a coaching session" without the resources and emotional investment that typically come with a first-hand coaching experience.
In addition to sharing our journey and hard-won lessons, we also offer many practical tools and resources that can immediately be used by anyone interested in self-development. Readers will be able to understand how their formative years shape them – for better and for worse – in their professional lives and how they can harness their past for success going forward. Great leaders will be able to more confidently choose their coach and design a coaching journey that feels right and lets them be extraordinary.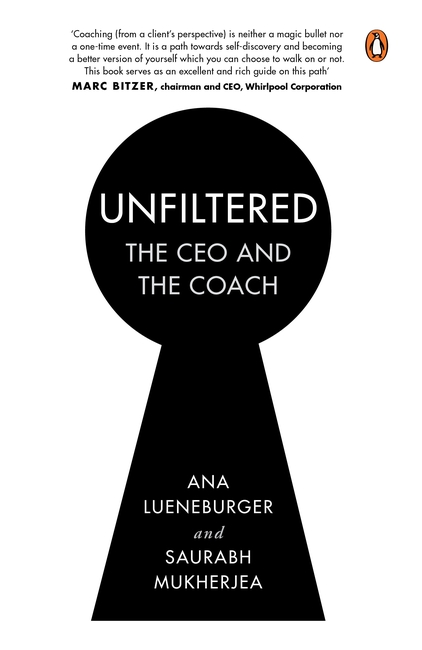 Seven years ago, when I turned forty, I felt that I had no more worlds to conquer. The business I had been hired to turnaround was now firmly in the black. At an individual level, for several years in a row I had been ranked the leading equity strategist in India. My previous two books on investing had become bestsellers. My family was thriving. In search of a new challenge, I requested the Board of my then-employer to let me run the firm as a whole rather than just the equities and investment management businesses (which I was already in charge of). That request of mine turned out to be a turning point in my life but not for any of the reasons I could have possibly foreseen.
My erstwhile employer hired one of the world's leading search firms to assess whether I was fit for the Group CEO role. The verdict was that while I was a bright, hardworking individual with a credible leadership track record, I had some way to go before I could be given greater responsibilities. My shortcomings—as per this report—were a tendency to fly off the handle when dealing with people I didn't like, a low emotional quotient (EQ) and a 'moody and irritable' nature. In addition, I was also 'naturally suspicious' of people. Their recommendation was that a world-class leadership coach should be hired to iron out my deficiencies. I was humbled.
Once the Board accepted the search firm's recommendation, I was tasked with interviewing two highly credentialed executive coaches based in Europe. I chose Ana Lueneburger, a German national based out of London, on the mistaken assumption that she would be an easy-going coach who would not burden me with lots of homework. In retrospect, I can safely say that this was the best mistake I have made in my professional life!
The journey of introspection, learning and change that I then began with Ana six years ago has made a massive impact on my life and on the lives of my family and my colleagues, as laid out in detail in our book. Through a combination of tests and extensive discussions with my colleagues, friends and relatives, Ana – who is both a seasoned executive (with stints in Boston Consulting Group, Danone and INSEAD) and a trained psychotherapist – was quickly able to assess the root cause of my issues. Having done that spadework, she agreed with me on the goals that I wanted to achieve via her expert interventions.
**