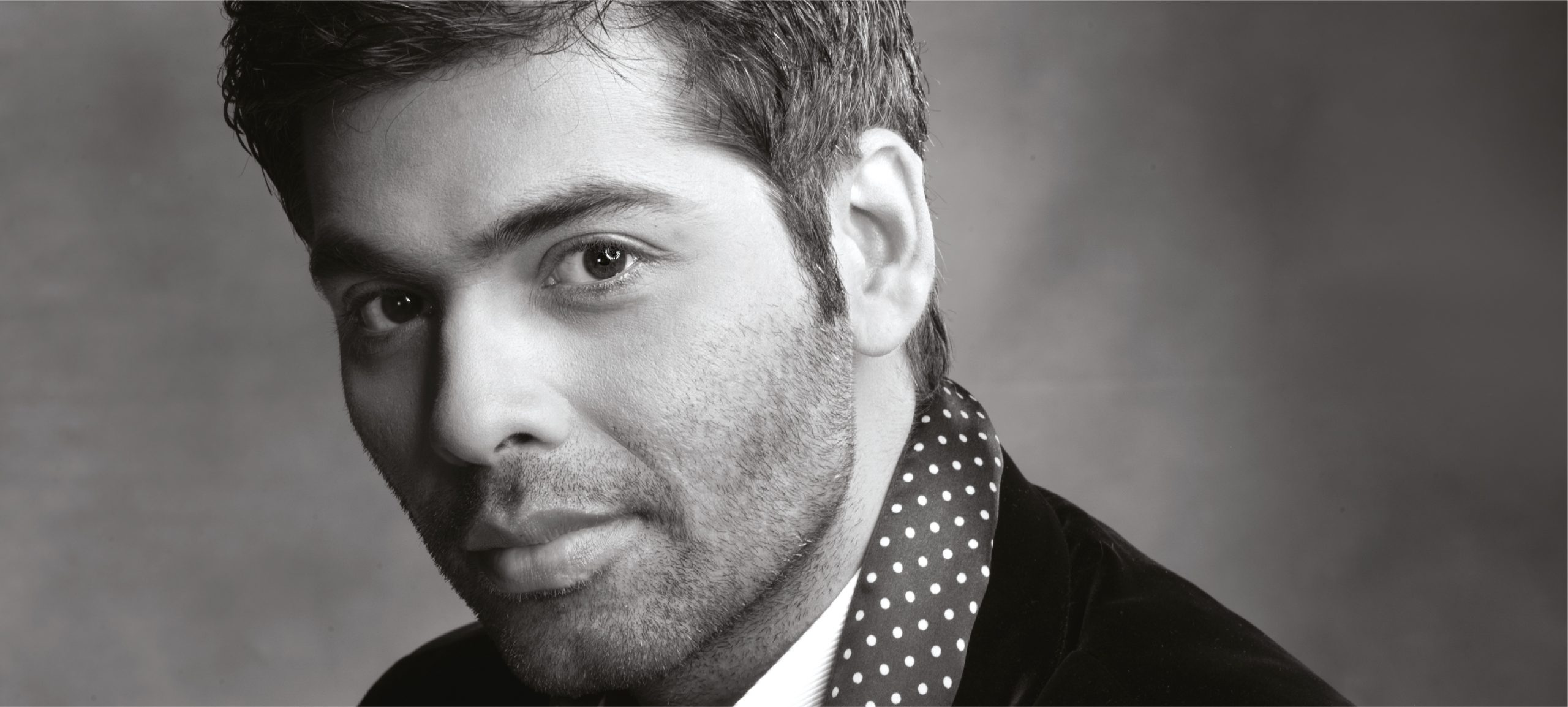 Karan Johar is synonymous with success, panache, quick wit, and outspokenness, which sometimes inadvertently creates controversy and makes headlines. KJo, as he is popularly called, has been a much-loved Bollywood film director, producer, actor, and discoverer of new talent. Baring all for the first time in his autobiography, An Unsuitable Boy, is both the story of the life of an exceptional film-maker at the peak of his powers and of an equally extraordinary human being who shows you how to survive and succeed in life.
Let's read an excerpt from his best selling book, An Unsuitable Boy–
—————————————————————————————————————————————————–
My first proper meeting with Shah Rukh Khan was on the sets of Karan Arjun with my dad. Then I met him on the sets of Dilwale Dulhania Le Jayenge where I told him that many years ago, I had sat across him in Anand Mahendroo's office. He said he remembered being there but didn't remember seeing me. Now when I look back, it was a really weird first meeting. Who knew what life had in store for both of us?
My father had taken me along to the sets of Karan Arjun. I knew Kajol was going to be there; she was somebody I had known as a child (she was one of the few people who lived in South Bombay, on Carmichael Road). I was a bit nervous because my father had started taking me around a little (he said I should go out there and meet people). He wanted to sign Shah Rukh for Duplicate. This was before I started to assist Adi (Aditya Chopra) in Dilwale Dulhania Le Jayenge. So I called Kajol and said, 'I'm coming for the shooting of your film. Will you be there?' She said, 'Yeah, I'm doing a song sequence, "Jaati Hoon Main" [which went on to become quite popular].'
I had this preconceived notion about Shah Rukh. I thought he was this young brat, borderline arrogant. But within five minutes of that meeting in Film City, my opinion of him changed. He was warm and chatty.
I remember my father got out of the red car we had and Shah Rukh came up to the car and opened the door for him. It was meant to be a ten-minute meeting, but they had broken for lunch or something and Shah Rukh spoke non-stop for two hours! He was so accessible, friendly and respectful of my father that he won me over in those two hours. I was very sensitive about how people treated my father because I knew what he had gone through. He said, 'I've heard so much about you, sir, and such wonderful things about you as a human being.'
… That was my first meeting with him. I remember coming back and telling my father what a nice guy Shah Rukh was. He was so different from what I thought movie people were like. I had seen my father dejected and disappointed with so many of his fraternity people. I was not cynical but I was apprehensive about them. But Shah Rukh was an outsider and he was new. His syntax as a human being was very different from others in the film zone. I remember being completely enamoured by how he connected as a human being. He was so charming. He was not my favourite actor; I was a big Aamir Khan fan. But somehow in that two-hour meeting, my entire perception of him changed. I felt he was magnetic, charming, funny and sensitive. All these qualities came jumping out at me.
There's so much that's been said about Shah Rukh and me. Yes, there was definitely a distance between us in recent years but that was because we were not working with each other. There's no other reason. And there were a lot of people who broadened this gap. There were people who said things to him, and who said things to me.
I sent him a message to come on Koffee with Karan in the last season, for the New Year episode, to which he didn't reply. But he replied to every other message I sent him, about everything else. Maybe, he didn't want to come for the show. I understood he didn't want to come, and he expected me to understand. I didn't ask him after that. It's not that I called him and said, 'Why are you not replying?' But I called him when there was a problem or a situation I needed his advice on. Or I would go and have a drink with him in his house.
 When two people are so close, when they've done six feature films together and then haven't worked together on the set for a while, there's bound to be a gap. That's the way the industry is. The fault is mine because I went on record to say I would never make a film without Shah Rukh Khan. I should not have said that because I put that seed in his and everybody else's head. I don't blame people for saying things because I went on record and then didn't live up to my promise. So it's my fault. I don't blame him. Also, you get attached to somebody, and Shah Rukh is a very possessive person. He's a possessive friend. I think I may have hurt him when I made a film without him. And I think I got hurt because when I did, I felt he didn't give me that paternal or fraternal feeling that I had from him otherwise. I think we were two hurt friends for no reason.
Shah Rukh and I have the most awesome chemistry at work. When we work together, it's magic. And when the right film is to be made, it'll be made. But it has to be something that we both love. Even when there was this minor or mild distance between us, on many levels, he was still my first go-to person in a situation of distress, or to seek help or advice. When I had a falling out with Kajol, the first call I made was to Shah Rukh. He came to meet me, spoke about it to me. Then I called Adi, and we discussed it. But my instinct was to call Shah Rukh first.
He had nothing to do with the problem. But I still called him because somewhere Shah Rukh, Kajol and I have been so close. We've built a very solid part of each other's careers together. I called him to discuss the situation, to know whether what I was saying was valid and right. And he was very helpful. He called me right through every day that week to check whether I was okay.
When Gori Tere Pyaar Mein bombed — and I was not used to having that kind of a big failure — he called me to ask, 'Are you okay?' I said, 'Yeah, things happen, shit happens. Once in a while you have to deal with a film that doesn't work.' So while admittedly there was a distance between us, it did not take away from the largeness of our relationship.
I think Shah Rukh and I are aware of the fact that people are envious of our relationship, which is why we've never had a blowout with each other. There was a simmering, silent, respectable distance between us. But there's also an equal amount of love and affection we have for each other. That's never going to go. I have a huge amount of respect for him. He can ask anything of me and I will do it. And I know that if I were in dire straits, and if he could do something to change that situation, if it was in his power, he would do everything to help me. There's a big layer of love and respect still, and no one can come in the way of that.
—————————————————————————————————————————————————–