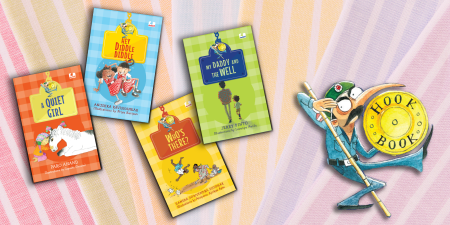 Are you stuck at home and want to do something entertaining with the young ones? Havaldar Hook is here for you!
He wants you and your child to give him some answers!
Did you think Hawaldar Hook was done? He has some more questions for you!
---
Want to have more fun with Havaldar Hook? Check out our Hook Books: Hey Diddle Diddle, A Quiet Girl ,Who's There? and My Daddy and the Well. 
Psst… Here are answers for Worksheet 1:
Horse – Foal or Colt (male) or Filly (female)
Goat – Kid
Hen – Chicken
Answers for Worksheet 2:
You'll just have to ask for help from people around you!