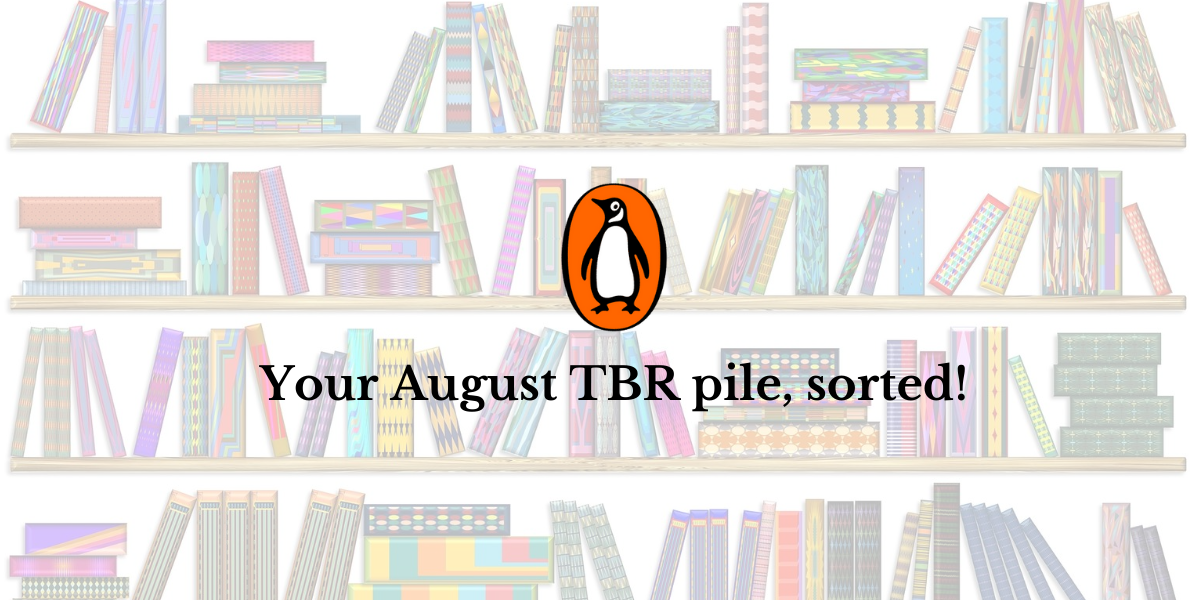 From stories of hope to the charm of friendships – our bookshelf for this month is all about life, love, companionship, and individual potential. We are sure everyone will have something to take away for those growing TBR piles!
Some Sizes Fit All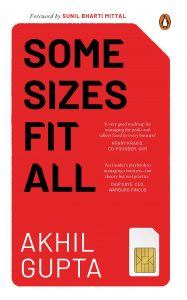 An oft-repeated dictum every time a company fails to replicate its past successes when introducing a new product or entering a new market is that one size does not fit all. Business gurus advise that every new situation, market and environment calls for a fresh approach and requires 'unlearning' what one might have learnt elsewhere, even if that had met with great success.
This is a must-read for anyone trying to build a robust and financially sound business.
The Victory Project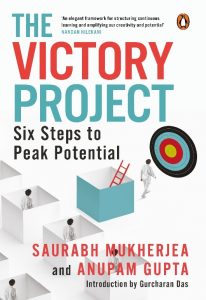 India's economy has tripled in size over the past twenty years. And yet, the generation that propelled this growth is facing rising levels of stress and depression. Furthermore, the new generation entering the workforce today dreams big but faces a highly competitive work environment. How can both these generations fire on all cylinders and lead fulfilling lives?
The Victory Project is the ultimate guide to surviving and thriving in the professional and social domains, which are increasingly becoming tough, competitive, often cutthroat and deeply political.
Between Life and Death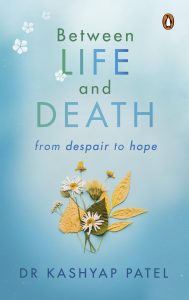 Dr Kashyap Patel is a renowned oncologist in the US who works with terminally ill cancer patients. Through him, we meet Harry, who, after a life full of adventure, is diagnosed with terminal lung cancer. As he stares death in the face, Harry leans on Dr Patel, an expert in understanding the process of death and dying.
His questions and fears are addressed through the stories of many other patients that Dr Patel has treated-from the young and vivacious to those who had already lived full lives, from patients who could barely afford their rent to those who had been wildly successful.
The Magic of Friendships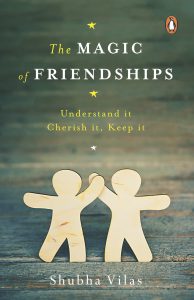 Today, more than ever, friendship has become more important than any other relationship. The warmth and companionship that a good friend can provide is unmatched and each one of us craves for that special friend to whom we can unburden our heart or seek help from in troubled times.
Shubha Vilas discusses, in a simple and straight-forward manner, what is missing in our friendships today and the various scenarios that prevent people from making and maintaining good friends.
To You, With Love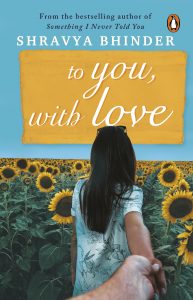 Right from their childhood, Sahil and Arya have been very different from each other. While Sahil is careless, carefree, 'new money' and 'the brat', Arya is too sensitive, reserved, shy and not easy to talk to. Slowly and very delicately their story progresses, and in comes love and things begin to take on a golden hue.
However, soon their life begins to unravel. Sahil learns why Arya is so private when the most damning truth about her life is revealed. And as soon as they cross that bridge and move on, another cruel blow threatens to tear them apart.
Running Toward Mystery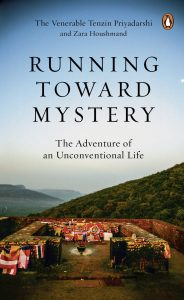 The Venerable Tenzin Priyadarshi's profound account of his lifelong journey as a seeker. At its heart is a story of striving for enlightenment, the vital importance of mentors in that search, and of the many remarkable teachers he met along the way, among them the Dalai Lama, Archbishop Desmond Tutu, and Mother Teresa.
Running Toward Mystery is the beautiful story of a singular life compelled to contemplation, and a riveting narrative of just how exciting that journey can be.
You People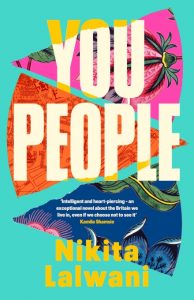 The Pizzeria Vesuvio looks like any other Italian restaurant in London – with a few small differences. The chefs who make the pizza fiorentinas are Sri Lankan, and half the kitchen staff are illegal immigrants.
At the centre is Tuli, the restaurant's charismatic proprietor and resident Robin Hood, who promises to help anyone in need.  But when Tuli's guidance leads them all into dangerous territory, and the extent of his mysterious operation unravels, each is faced with an impossible moral choice.
The Three-Box Solution Playbook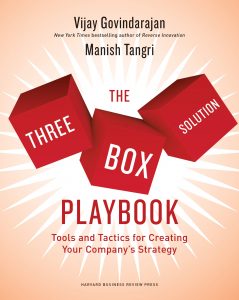 Along with Manish Tangri, a corporate dealmaker at Intel, Govindarajan goes deeper into the most crucial box of all: creating the future. Together they provide a repeatable process for companies to create new breakthroughs–from ideation through incubation to scaling.
Full of worksheets, exercises, tools, and examples, The Three-Box Solution Playbook is the guide you and your team need to drive innovation and growth–and continually revitalize your company.
Coronavirus: Leadership and Recovery (Insight Series)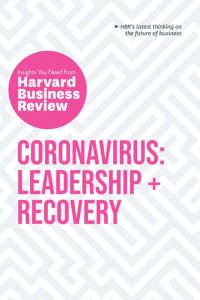 Lead through the crisis and prepare for recovery.
As the Covid-19 pandemic is exacting its toll on the global economy, forward-looking organizations are moving past crisis management and positioning themselves to leap ahead when the worst is over. What should you and your organization be doing now to address today's unprecedented challenges while laying the foundation needed to emerge stronger?
Think Like a Rocket Scientist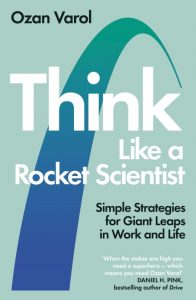 In this accessible and practical book, Ozan Varol reveals nine simple strategies from rocket science that you can use to make your own giant leaps in work and life — whether it's landing your dream job, accelerating your business, learning a new skill, or creating the next breakthrough product. Today, thinking like a rocket scientist is a necessity. We all encounter complex and unfamiliar problems in our lives. Those who can tackle these problems — without clear guidelines and with the clock ticking — enjoy an extraordinary advantage.
Leading Without Authority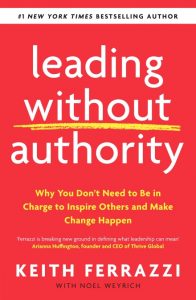 The world of work is changing at an unprecedented rate leaving many organisations struggling to cope. At a time when constant innovation, agility, and speed often mean the difference between success and failure, we can no longer afford to waste time navigating the complex bureaucracy present in most companies.
Drawing on a decade of research and over thirty years helping CEOs and senior leaders drive innovation and build high-performing teams Ferrazzi reveals how we can all transform our business and our relationships with the people around us.
The Body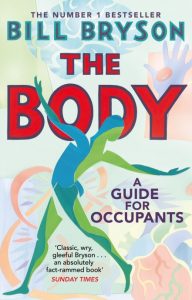 Full of extraordinary facts and astonishing stories The Body: A Guide for Occupants is a brilliant, often very funny attempt to understand the miracle of our physical and neurological make up.
A wonderful successor to A Short History of Nearly Everything, this new book is an instant classic. It will have you marvelling at the form you occupy, and celebrating the genius of your existence, time and time again.
Rodham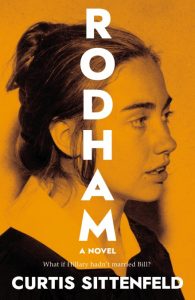 'Awfully opinionated for a girl' is what they call Hillary as she grows up in her Chicago suburb. Smart, diligent, and a bit plain, that's the general consensus. Then Hillary goes to college, and her star rises. At Yale Law School, she continues to be a leader- and catches the eye of driven, handsome and charismatic Bill. But when he asks her to marry him, Hillary gives him a firm No.
How might things have turned out for them, for America, for the world itself, if Hillary Rodham had really turned down Bill Clinton?
The Authenticity Project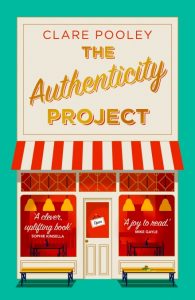 Julian Jessop is tired of hiding the deep loneliness he feels. So he begins The Authenticity Project – a small green notebook containing the truth about his life.
Leaving the notebook on a table in his friendly neighbourhood café, Julian never expects Monica, the owner, to track him down after finding it. Or that she'll be inspired to write down her own story.
Redhead by the Side of the Road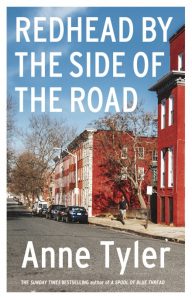 Micah Mortimer isn't the most polished person you'll ever meet. He is content with the steady balance of his life.
But then the order of things starts to tilt. His woman friend Cassia (he refuses to call anyone in her late thirties a 'girlfriend') tells him she's facing eviction because of a cat. And when a teenager shows up at Micah's door claiming to be his son, Micah is confronted with another surprise he seems poorly equipped to handle.
Out-Innovate: How Global Entrepreneurs – from Delhi to Detroit – Are Rewriting the Rules of Silicon Valley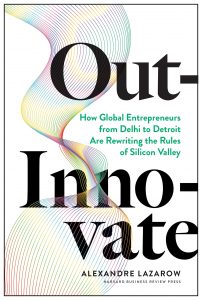 Startups have changed the world. In the United States, many startups, such as Tesla, Apple, and Amazon, have become household names. The economic value of startups has doubled since 1992 and is projected to double again in the next fifteen years.
For decades, the hot center of this phenomenon has been Silicon Valley. This is changing fast. Thanks to technology, startups can now take root anywhere–and they are, from Delhi to Detroit to Nairobi to Sao Paulo.
With rich and wide-ranging stories of frontier innovators from around the world, Out-Innovate is the new playbook for innovation – wherever it has the potential to happen.
FAKE: Fake Money, Fake Teachers, Fake Assets: How Lies Are Making the Poor and Middle Class Poorer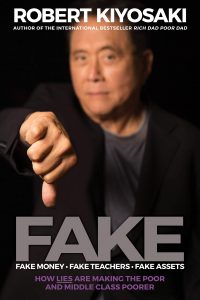 Robert kiyosaki ― author of the #1 personal finance book of all time ― has built a legacy around simplifying complex and often-confusing subjects like money and investing. He continues to challenge conventional wisdom and asks the questions that will help readers sift through today's information overload to uncover ways to assess what's real… and what isn't. And use truth and facts as a foundation for taking control of their financial lives.