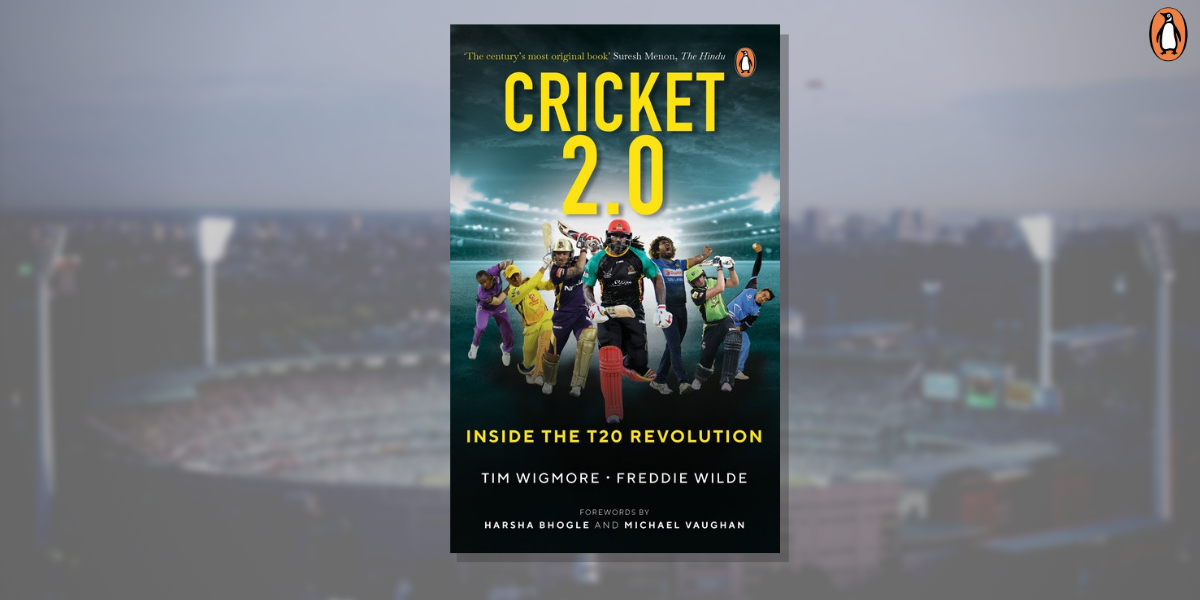 In Cricket 2.0: Inside the T20 Revolution, Tim Wigmore and Freddie Wilde take us on a whirlwind tour of the cricket format that has taken the world by storm. From its inception, when T20 was accepted by a narrow vote of the Marylebone Cricket Club, to its current global popularity, from its original superstar Chris Gayle to newcomers like Rashid Khan and Sandeep Lamichhane, T20 has become a phenomenon that has resurrected the game of cricket.
What inspired them to write this book? Read an interview with Tim Wigmore and Freddie Wilde below to find out:
What inspired you to write this book?
T20 has changed cricket so profoundly since it was created in 2003, and we wanted to read an account bringing this all together, explaining what had changed on and off the field, bringing the characters together and looking at what would come next. No one had written this book, so we wrote the book that we wanted to read.
When did you start writing it?
I [Tim] first suggested the concept to Freddie early in 2017. We then spent the next year or so with the idea on the backburner, only having done a few chapters, before then taking about another year to finish it off after we got a UK publishing contract in 2018.
Were there any challenges?
The biggest challenge was the lack of recording of T20 games – there has been almost no literature published on the game, so we had to do lots of primary research ourselves, rather than lean upon what had come before.
How did you carry out the research for this book?
This book is defined by the contributions of our interviewees, both on and off the field, who we are hugely grateful to for speaking so honestly and thoughtfully about the game. And of course we looked over scorecards old games, rewatched footage of crucial moments and talked lots between ourselves about how to develop the project.
While writing, did you discover a fact that surprised you?
The level of strategising and planning – both for the IPL auction and matches themselves – was fascinating, and some of the secrets of the IPL auction – like teams bidding for players they don't really want to drive up the prices so other teams have less cash. Unlearning – the idea that batting is more important than bowling in T20. The more we looked at it the more it became clear that you absolutely need five strong bowlers to be a good T20 team. This is probably the biggest difference between CSK and RCB in the IPL – CSK have recognised the essential importance of bowling, while RCB have been more focused on batting all-stars. And as we know that hasn't worked.
What do you think the future of cricket will be?
We have a chapter at the end with predictions for the future based on our research so I don't want to give away too much! But two obvious ones – the continued rise of short-format cricket; and the growing importance of club-based cricket. Ultimately I envisage the structure of cricket becoming more like football – with the calendar dominated by domestic leagues, and international cricket being more about tournaments, and less about bilateral fixtures.
5 reasons why people should check out this book
Until now, much of the most interesting aspects of T20 have been hidden from the public. We hope our book helps change that.
We've talked to over 80 leading players and coaches, including Brendon McCullum, Rahul Dravid, Eoin Morgan, Ricky Ponting, R Ashwin, Kieron Pollard, Jos Buttler and Rashid Khan.
No sport has changed as much as cricket this century – read our book to understand how, why and what's next, whether you're already a T20 fan or are new to the format.
We've won the Wisden Book of the Year award for 2020 – no book on T20 has ever won that before.
We explain how the IPL is really won and lost – Chennai fans will enjoy this more than Bangalore ones!
Any writing advice for people who wish to write on sports?
The best advice I could give would be to try and find interesting areas that you think are undercovered and you want to read more about them. If you want to read more, others probably do too. Find new areas and topics – don't reproduce what you already read.
---
Intrigued? Check out the e-book of Cricket 2.0 to know more!