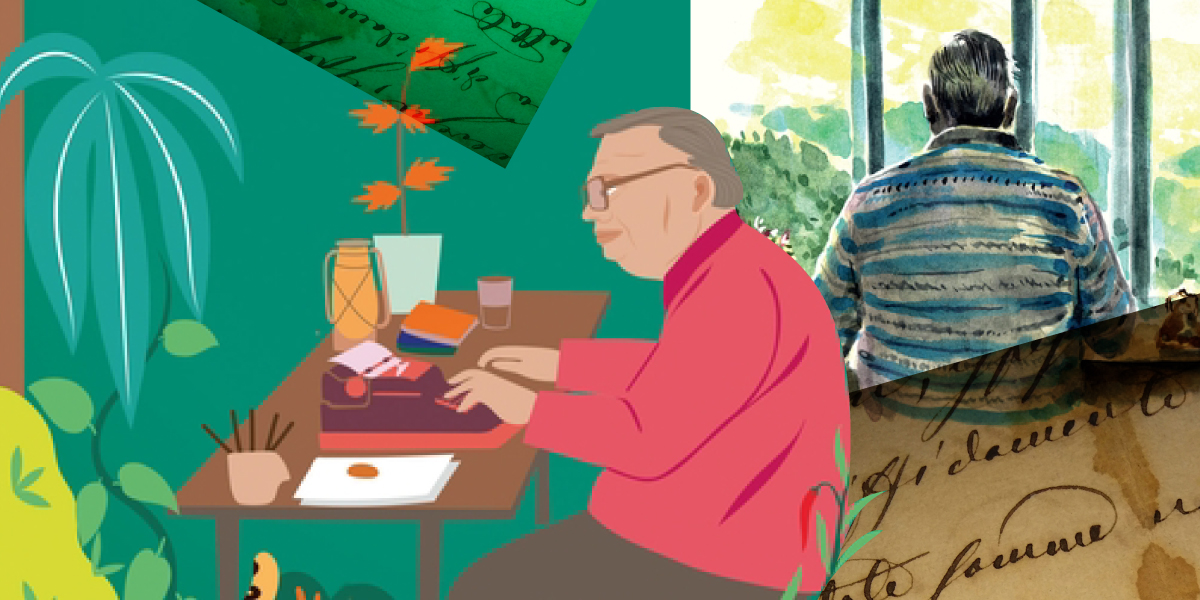 What is nostalgia, after all, but an attempt to preserve that which was good in the past?
― Ruskin Bond, Roads to Mussoorie
It's rare that an author's writings pull the heartstrings of adults and young alike and Ruskin Bond is one such author. His writer's pen flings fairy dust on our childhood memories, brings back our fond experiences with friends, family, and nature, and offers solace while transporting us to a new world. Bond, despite his slowed-down gait, has kept his childlike wonder alive and sprinkles it in his short stories every now and then. The characters in his books, mostly culled from the real world, are fresh, diverse, and relatable. The recollection of his indelible memories make his readers nostalgic about their own past and leave an everlasting impact on their lives.
Like us, if it's impossible for you also to read only one book by Ruskin Bond, then scroll through this list with some of our favourites by him.
*
Writing for My Life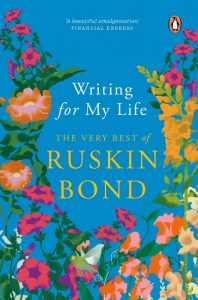 If only the world had no boundaries and we could move about without having to produce passports and documents everywhere, it really would be 'a great wide beautiful, wonderful world', says Ruskin Bond.
From his most loved stories to poems, memoirs and essays, Writing for My Life opens a window to the myriad worlds of Ruskin Bond, India's most loved author. Capturing dreams of childhood, anecdotes of Rusty and his friends, the Ripley-Bean mysteries, accounts of his life with his father and his adventures in Jersey and London among others, this book is full of beauty and joy-two things Ruskin's writing is mostly known for.
With a comprehensive introduction, this is the perfect gift to all the ardent readers and lovers of Ruskin's effervescent writing. A wide collection of carefully curated and beautifully designed stories, this book is a collector's edition.
Words From My Window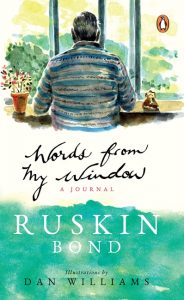 I need a window to look at the world without; for only then can I look at the world within. A room without a window is rather like a prison cell, and the soul is inclined to shrivel up in a confined space. … Car horns, children calling to each other as they return from school, a boy selling candyfloss, several crows chasing a hawk! Never a dull moment. And the magic mountain looks on, absorbing everything.
A Handful Of Nuts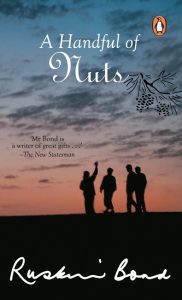 This collection of six novels sparkles with the quiet charm and humanity that are the hallmarks of Ruskin Bond's writing. Evoking nostalgia for a time gone by; these poignant chronicles of life in India's hills and small towns describe the hopes and passions that capture young minds and hearts; highlighting the uneasy reconciliation of dreams and destiny.
The six novels included in the collection are:
The Room on the Roof
Vagrants in the Valley
Delhi Is Not Far
A Flight of Pigeons
The Sensualist
A Handful of Nuts
A Little Book of India
As India completes 75 years of independence, we bring to you a slice of our beloved country in the words of our favourite author, Ruskin Bond. Drawing on his own memories and impressions of this unique land, he pays homage to the country that has been his home for 84 years. Bond talks fondly about the diverse elements that make up this beautiful land-its rivers and forests, literature and culture, sights, sounds and colours. A Little Book of India is an amalgamation of the physical and spiritual attributes of our homeland, and takes you on a journey filled with nostalgia and devotion.
The Little Book of Comfort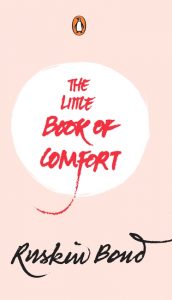 So, do you wish to go out into the night, walke up the hill, discover new things about the night and yourself, and come home refreshed? For just as the night has the moon and the stars, so the darkness of the soul can be lit up by small fireflies – such as these calm and comforting thoughts that Ruskin Bond has jotted down for you in The Little Book of Comfort. This book will give you an opportunity to discover yourself in this post-pandemic world to become more thoughtful and to discover the art of slowing down.