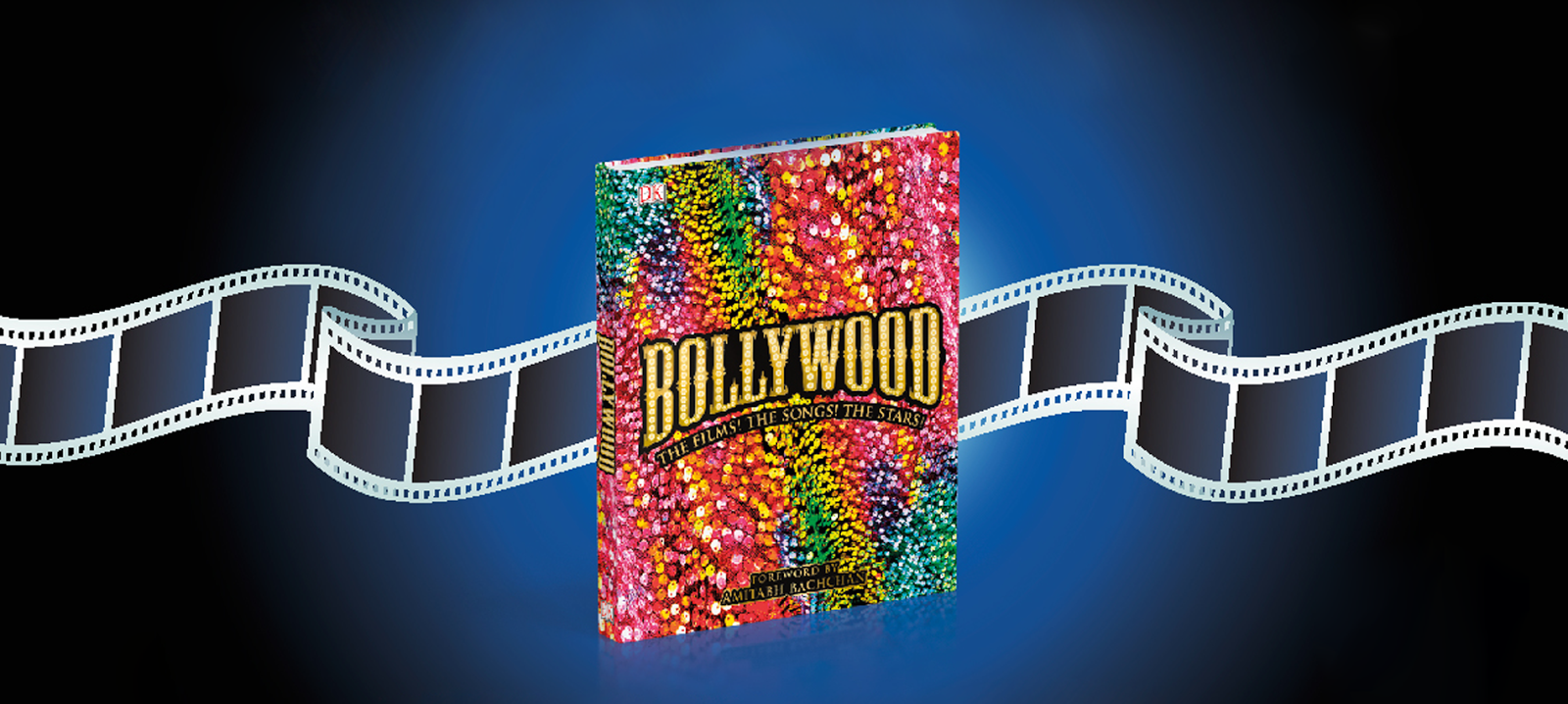 Who isn't enchanted by the glitz and glamour of the world's largest cinema industry AKA Bollywood?
With Bollywood: The Films! The Songs! The Stars!, be mesmerized by the glamour and colour of Bollywood. Known for their glittering costumes and epic song-and-dance routines, the charming movies produced in Mumbai have captured the hearts not just of Indians but of people the world over. 
Here's what Amitabh Bachchan has to say in the foreword of this lavishly illustrated book.
I abhor the title of this book. The Indian Film Industry is what I shall always refer to as Cinema in India. We are an independent creative industry and not a derivative; any attempt to imply otherwise, shall not find favour with me.
But the absence of any kind of film documentation is another malaise that has been of great concern to me; one that I lament greatly. To find a global publishing house now wanting to tap into "the increasing interest in the Hindi film industry from national and international quarters" is indeed most laudable.
Hindi cinema, indeed the entire cinema in India, is the largest film-producing unit in the world. To me it has always played the role of a unifier, an integrator. When we sit inside that darkened hall we never ask who the person sitting next to us is – his or her caste, creed, colour, or religion. Yet we enjoy the same story, laugh at the same jokes, cry at the same emotions, and sing the same songs. In a world that is disintegrating around us faster every day, where can one find a better example of national integration than within those hallowed portals of a cinema hall? There are not many institutions left that can boast or propagate such unity.
I once asked a Russian gentleman in Moscow what it was that attracted him to Hindi cinema. He replied: "When I come out of the theatre after watching a Hindi film, I have a smile on my face and a dry tear on my cheek!" There can be no better assessment of our films than this – and that too from an individual who was not an Indian. But my father, the great poet and litterateur, Harivansh Rai Bachchan, summed it all up most succinctly. On asking him one day what Hindi cinema meant to him, he said: "I get to see poetic justice in three hours! You and me shall not see this in a lifetime… perhaps several lifetimes!"
SMM Ausaja, a friend and a passionate film admirer, curator, and journalist, contributes to a section of this book. My wishes to him and to the publication.