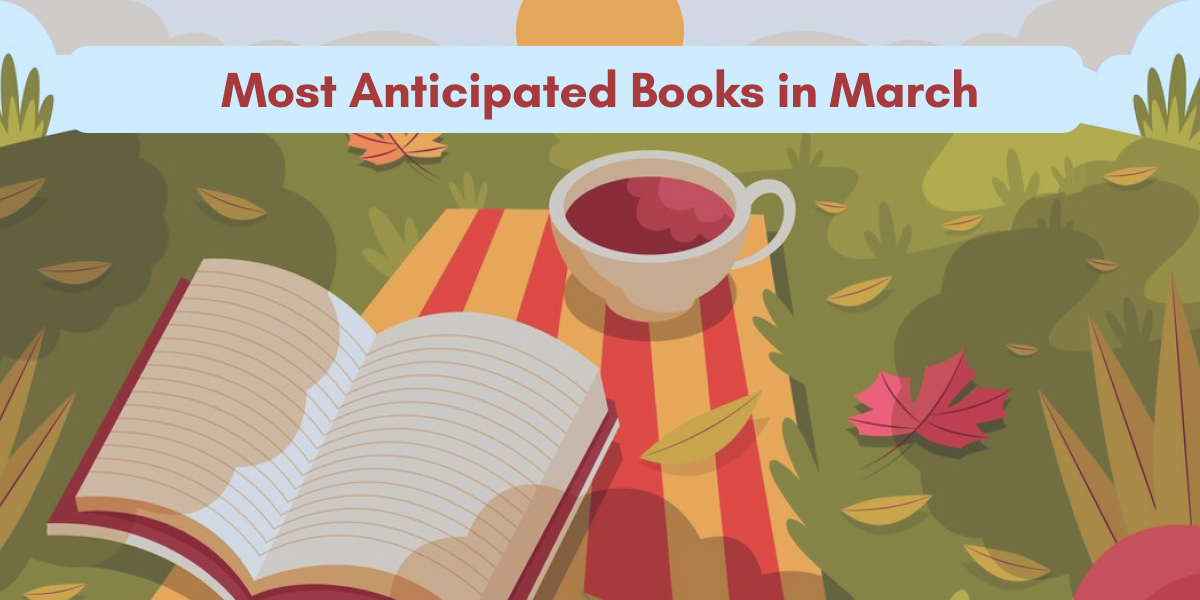 Spring is here and so are our favourite books for March that are perfect for a picnic amidst tulip and petunia covered gardens.
In Pursuit of Peace by Satinder Kumar Lambah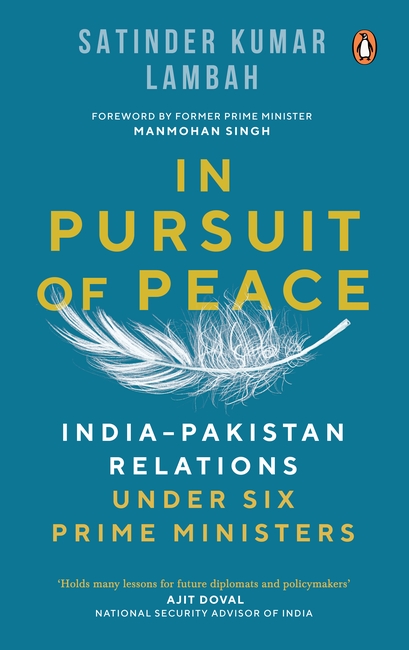 No relationship has ever been as complicated or as challenging to handle as India's with Pakistan. Every Indian leader has faced a strategic challenge as a result of four wars, transnational terrorism, and Pakistan's ongoing hostility and unrelenting campaign on the "Kashmir problem". However, despite using different approaches, each has sought harmony in the interests of India's development and security, with the same outcome.
The late Satinder Kumar Lambah's unique position as a diplomat who worked in both Pakistan and other countries allows him to provide an insider's account of the tumultuous history between India and Pakistan.
My Life in Design by Gauri Khan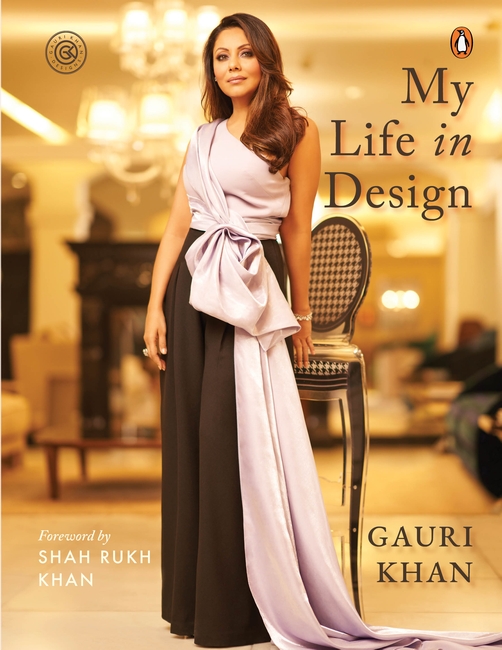 Gauri Khan details her career as a designer in her coffee table book, My Life in Design, which includes only images of her and her family, including Shah Rukh, Aryan, Suhana, and AbRam. The book also includes never-before-seen photos of Mannat, her home in Mumbai, and the design procedures that went into them as well as other significant projects. Additionally, she offers advice to those seeking to enter her line of work as well as to laypeople interested in learning more about the intriguing and inspiring world of design.
Fear and Lovely by Anjana Appachana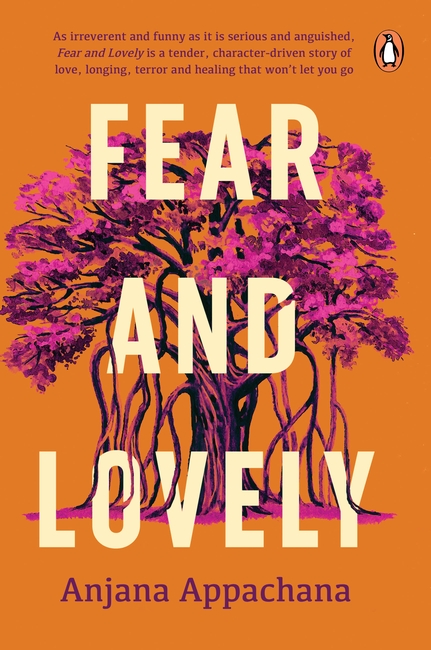 Mallika is a painfully shy young woman growing up in the heart of a lively New Delhi colony. After suffering a trauma, Mallika loses three days of her memory and slowly spirals into a deep depression. She must find a way out of this abyss back to herself and those she loves. But she must also hide her mental illness from her community. In a narrative that unfolds elliptically through the perspectives of Mallika and her seven loves, we discover that everyone is hiding truths. As each gives voice to their own struggles, secrets and silences shatter.
The Scientific Sufi by Meher Wan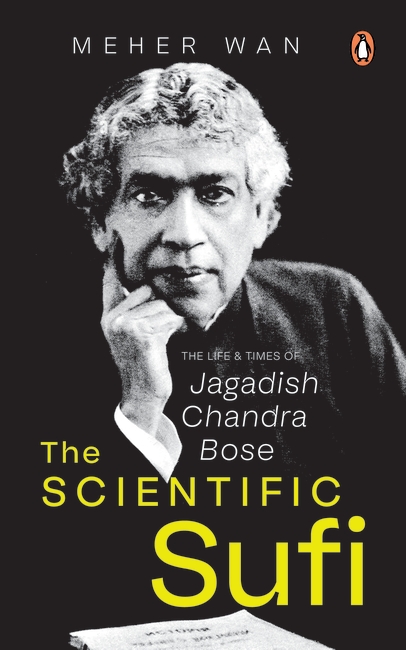 The most comprehensive biography of Sir Jagdish Chandra Bose, the instigator of contemporary science in India, written in English is The Scientific Sufi. He was on the verge of receiving at least two Nobel Prizes, if not one, for his work on wireless communication and the discovery of the nervous system in plants, and many people think he was wrongfully denied these honours. This biography painstakingly reconstructs his life, times, work, legacy, youth, influences, and paints a close-up picture of the man who is credited with establishing modern science in India.
Purposeful by Sandeep K. Krishnan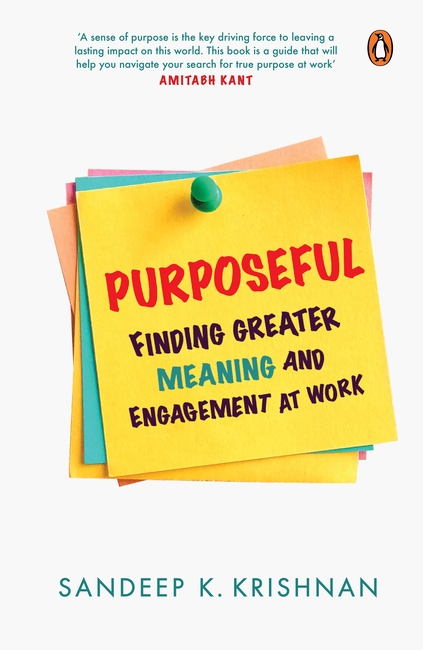 Sandeep explains how you can discover your mission and become more engaged at work using up-to-date research from the fields of psychology, philosophy, management, and business as well as professional insights and more than two decades of experience in the field.
You will gain knowledge about creating your purpose action plan, ascent of the purpose pyramid, development of a "owning" mentality, comprehension and use of purpose accelerators, acquisition and use of skills that matter, stopping overthinking, and resilience building.
The Rebellious Spirit by Osho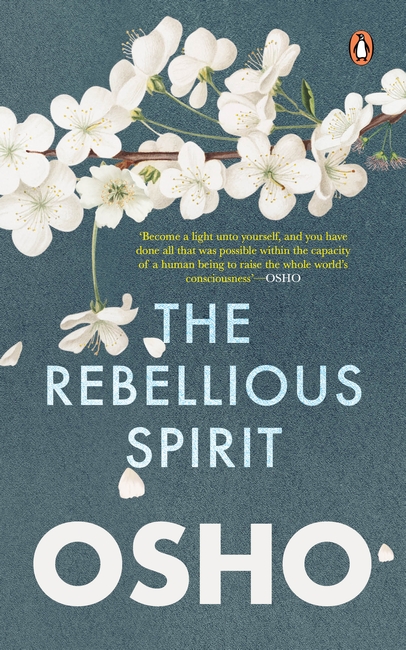 In The Rebellious Spirit, Osho addresses the spirit that dwells beneath our societal conditioning and fans a flame powerful enough to burn through layers of debris, allowing us to see with the enlightened being's crystal-clear vision. This is a novel that will captivate you, make you laugh out loud, and give you the confidence to live your authentic life in the modern world.
The Skincare Answer Book by Dr. Jaishree Sharad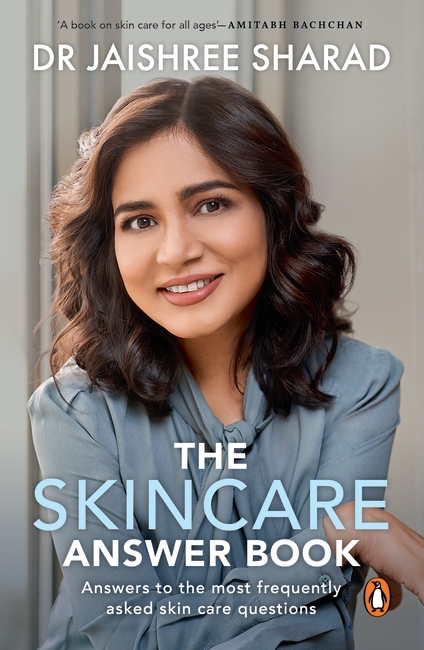 It can be very difficult to know how to take care of your skin properly, particularly with all of the advice and knowledge available. The Skincare Answer Book, which is written in a Q&A style, explains some of the most frequently asked skincare questions to help you cut through the jargon. This book will arm you with all the knowledge you need to take care of your skin, from questions on skin types and skin routines to more specific topics like serums, acne, hyperpigmentation, sun allergies, hair loss, anti-aging, rosacea, layering of skin, and common skin conditions like eczemas and skin infections.
A Man from Motihari by Abdullah Khan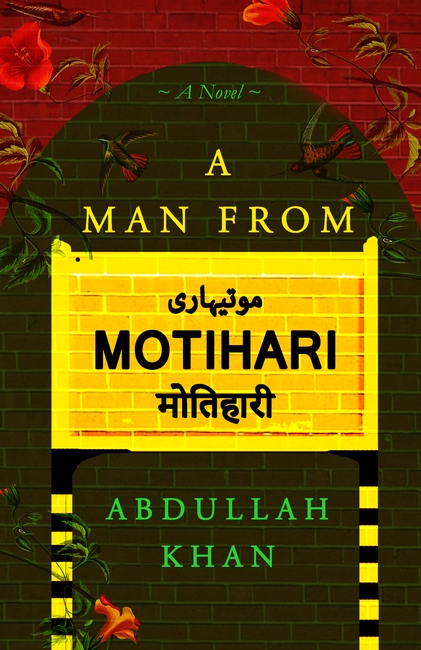 Aslam, a dapper aspiring writer who is healing from a failed relationship, and Jessica, a Los Angeles-based activist and actor in the adult entertainment business, accidentally cross paths and fall hopelessly in love. The story follows these two unlikely characters as they travel against the background of India's growing right-wing political forces. It transports you to rural India to reveal George Orwell's close relationship with Motihari, a tiny town in northern Bihar where Gandhi Ji conducted the first Satyagraha experiment.
The Miracle Makers by Bharat Sundaresan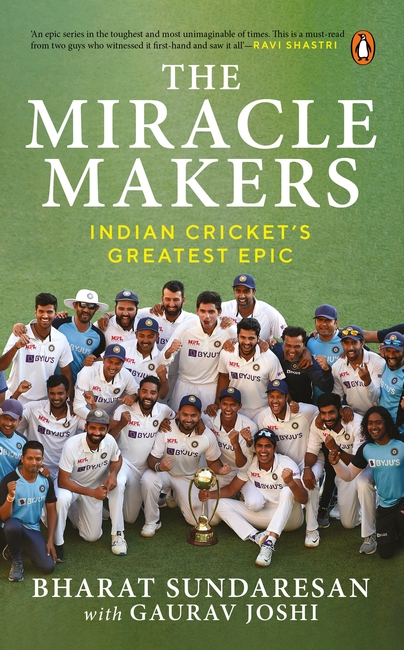 This book aims to transport you to the battleground of this unimagined script by including anecdotes from on and off the field, including talks with coaches, players, and other show stars, as well as feedback from his colleague Gaurav Joshi. It claims to bring to life the most exceptional cricket tour, possibly going all the way back to when the sport was first invented.
Basu Chatterji by Anirudha Bhattacherjee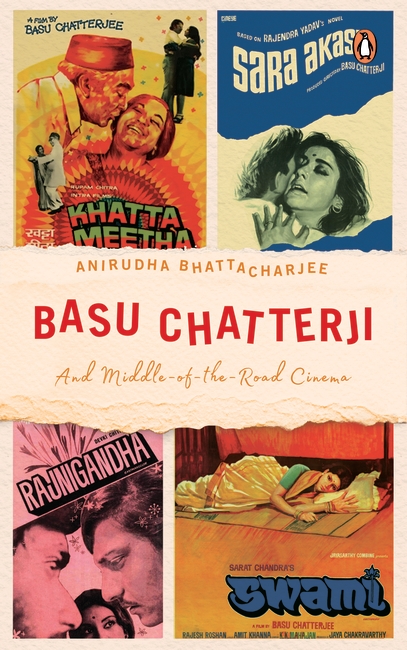 Basu Chatterji: And Middle-of-the-Road Cinema explores the making-of his movies through anecdotes. It situates Basu's film and television work in the context of the times, including Rajesh Khanna, Kishore Kumar, and Amitabh Bachchan's rise to fame, the Emergency, the revival of Sarat Chandra's tales, the advent of disco, and the decadent period of Hindi cinema in the 1980s. The book honours the achievements of one of Hindi cinema's most underappreciated but effective filmmakers.
Bipin by Rachna Bisht Rawat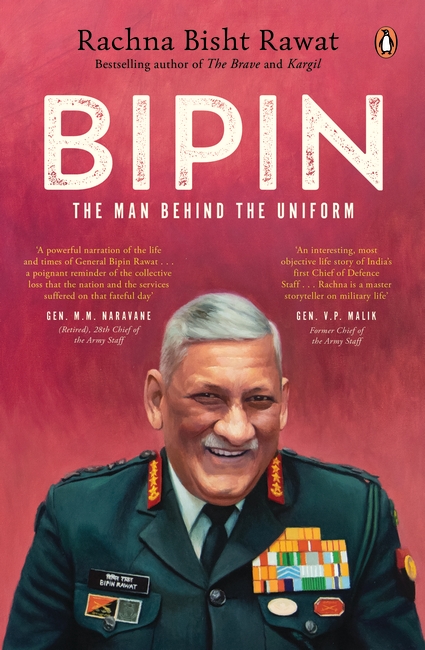 Bipin: The Man behind the Uniform is the story of the NDA cadet who was relegated in the third term for not being able to do a mandatory jump into the swimming pool; of the young Second Lieutenant who was tricked into losing his ID card at the Amritsar railway station by a 5/11 Gorkha Rifles officer posing as his sahayak; of the Major with a leg in plaster who was carried up to his company post on the Pakistan border because he insisted on joining his men for Dusshera celebrations under direct enemy observation; of the Army Chief who decided India would retaliate immediately and openly to every act of cross-border terrorism; of the Chief of Defence Staff who was happiest dancing the jhamre with his Gorkha troops.
Learn, Don't Study by Pramath Raj Sinha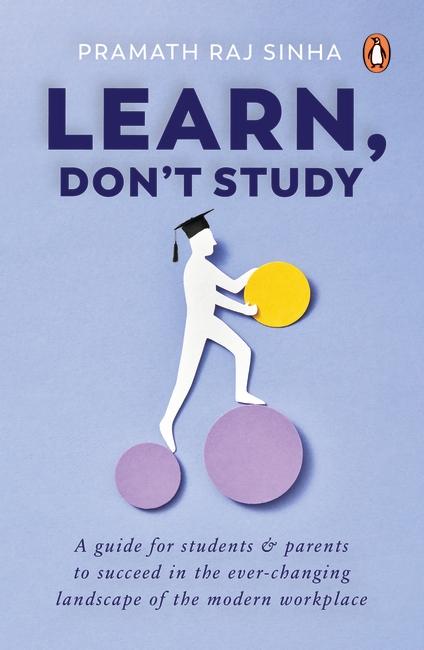 Pramath Raj Sinha has compiled the best and most useful advice for young people who are facing some of the most significant and difficult decisions of their professional lives in Learn, Don't Study, relying on his experiences of over twenty-five years in the field of education.
Multibagger Stocks by Prasenjit Paul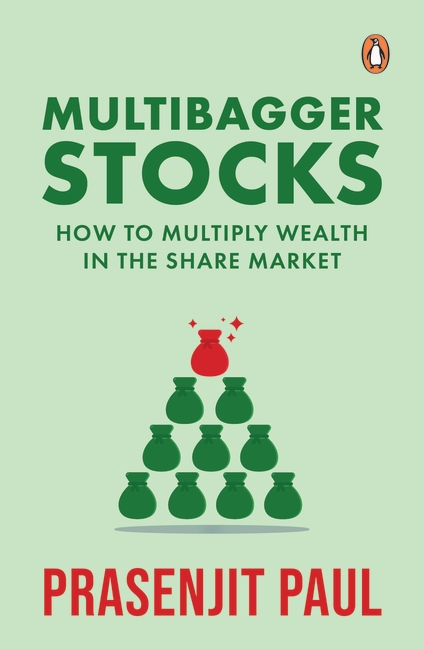 This book provides readers with a straightforward yet efficient method for locating stocks that have the potential to produce amazing profits. The three most important stock market investing questions are addressed, cutting through the clutter and noise: when to invest (enter the market), how long to remain invested, and finally when to leave. The book dispels the misconception that multibagger companies lack solid fundamentals by explaining why only stocks with solid fundamentals can grow to be multibaggers.
How Business Storytelling Works by Sandeep Das
The most important talent you need to thrive professionally in today's world of noise, competition, and significant technological disruption is business storytelling. Sandeep examines human development, behavioural psychology, and the film industry in this book to determine the fundamentals of good storytelling.
The Story of Tata by Peter Casey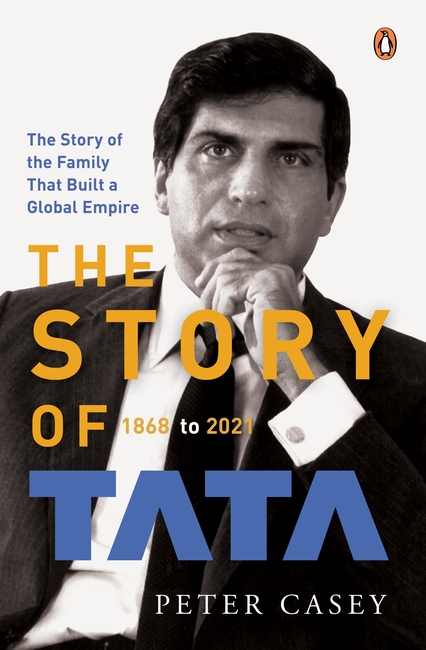 Insiders from the Tata businesses first share their stories with Peter Casey in this exclusive and approved book. This is a book that every business-minded person should read, from its humble origins as a mercantile company to its development as a successful yet charitable organisation to its recent brush with Mistry. Insiders from the Tata businesses first share their stories with Peter Casey in this exclusive and approved book. This is a book that every business-minded person should read, from its humble origins as a mercantile company to its development as a successful yet charitable organisation to its recent brush with Mistry.