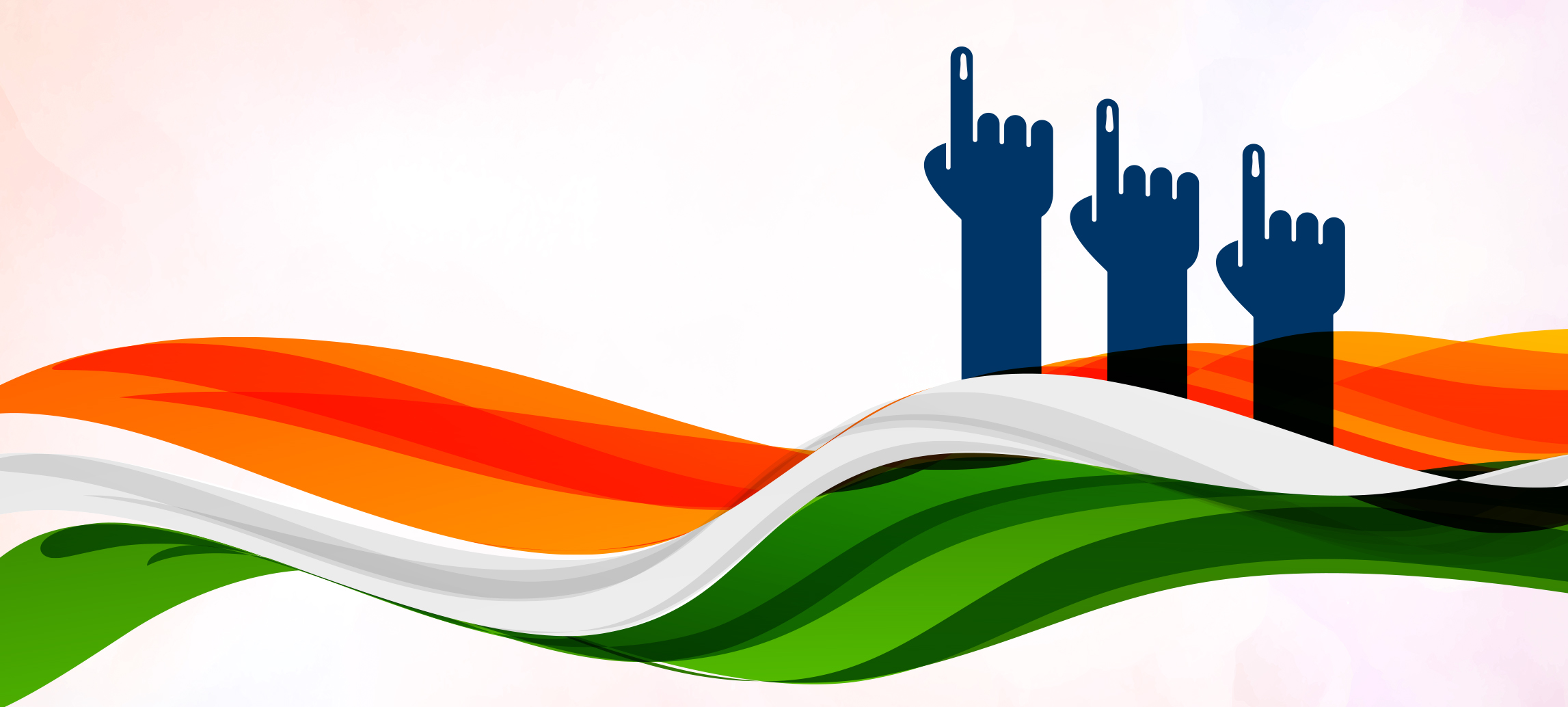 With the General Elections going on in full swing, it's needless to say that there's no better time than now, to get updated with the current political environment, in order to vote consciously!
Here's a list of books that will help you understand the A to Z of governance!
The Lost Decade (2008-18)
Before the global financial meltdown of 2008, India's economy was thriving and its GDP growth was cruising at an impressive 8.8 per cent. The economic boom impacted a large section of Indians, even if unequally. With sustained high growth over an extended period, India could have achieved what economists call a 'take-off' (rapid and self-sustained GDP growth). The global financial meltdown disrupted this momentum in 2008.
In the decade that followed, each time the country's economy came close to returning to that growth trajectory, political events knocked it off course.
In 2019, India's GDP is growing at the rate of 7 per cent, making it the fastest-growing major economy in the world, but little on the ground suggests that Indians are actually better off. Economic discontent and insecurity are on the rise, farmers are restive and land-owning classes are demanding quotas in government jobs. The middle class is palpably disaffected, the informal economy is struggling and big businesses are no longer expanding aggressively.
India is not the star it was in 2008 and in effect, the 'India growth story' has devolved into 'growth without a story'. The Lost Decade tells the story of the slide and examines the political context in which the Indian economy failed to recover lost momentum.
Didi: The Untold Mamata Banerjee
Mamata Banerjee, with her unique style of politics, was able to defeat the formidable three-decade-old Left Front Government in 2011. Exploring her struggles and achievements, Didi opens a window to the life and times of one of the most dynamic politicians of our country.
'The general elections of 2019 can see [Mamata Banerjee] play kingmaker . . . She is the only regional leader who can claim to have that kind of clout. Jayalalithaa is no more and Nitish Kumar has changed over to the NDA. The year 2018 also witnessed the demise of another pedagogue of Dravidian politics, K. Karunanidhi. With the Congress showing signs of resurgence, and regional parties agreeing to forge a Federal Front, Mamata is more than aware that if she gets her electoral mathematics right, she could play a decisive role in the next Lok Sabha polls-maybe even stand a chance at prime ministership.'
Behenji
"This revised edition of Behenji, first published in 2008, examines Mayawati's record as chief minister since 2007. It pinpoints the reasons behind the BSP's poor performance in the 2009 Lok Sabha polls, her return to the Dalit agenda prior to the 2012 assembly elections, as well as its surprising results. Also scrutinized are Mayawati's performance as a Dalit leader and administrator, besides the rampant corruption and failure of her social engineering project during these years. Though no longer likely to become prime minister, the author sees Mayawati playing a pivotal role in UP, and, indeed, Indian politics post the 2014 elections."

"Perceptions of Rahul Gandhi have ranged from the great Indian hope to that of an over- promoted dynastic scion. Everyone has an opinion, but the man himself remains opaque, his public persona confined to positions on political events, policies or programmes. Who is Rahul Gandhi—the real man—beneath the hype and the hatchet jobs? What are the ideas and influences that propel him? Who are his advisers? And how will he tackle his new responsibilities as his mother, Sonia Gandhi, makes way for him? Two young journalists, Jatin Gandhi and Veenu Sandhu, trace the evolution of the Rahul brand and explore the fascinating relationship between modernity and dynasty in this incisive political biography. "
The Great Disappointment
As the National Democratic Alliance (NDA) government completes its current term ahead of the General Elections 2019, it is time to evaluate its performance, specifically in terms of its management of the economy. This book is a critical assessment of five years of the brand of economics Prime Minister Narendra Modi has championed, often referred to as 'Modinomics'.
Brought into power with the biggest political mandate in almost three decades, did the NDA government succeed in gainfully transforming India's economic trajectory or did it squander a once-in-a-generation opportunity? The book conjectures it is the latter, and analyses why the Modi government's stewardship of the economy is a 'great disappointment'.
Half-Lion
"When P.V. Narasimha Rao became the unlikely prime minister of India in 1991, he inherited a nation adrift, violent insurgencies, and economic crisis. Despite being unloved by his people, mistrusted by his party, and ruling under the shadow of 10 Janpath, Rao transformed the economy and ushered India into the global arena. With exclusive access to Rao's never-before-seen personal papers and diaries, this definitive biography provides new revelations on the Indian economy, nuclear programme, foreign policy and the Babri Masjid. Tracing his early life from a small town in Telangana through his years in power, and finally, his humiliation in retirement, it never loses sight of the inner man, his difficult childhood, his corruption and love affairs, and his lingering loneliness. Meticulously researched and brutally honest, this landmark political biography is a must-read for anyone interested in knowing about the man responsible for transforming India. "
Rajneeti: A Biography of Rajnath Singh
Rajneeti mein ""neeti"" hai, to ""aneeti"" kyon?' – Rajnath Singh
Rajnath Singh rose from a Swayamsevak in the RSS to the Chief Minister of Uttar Pradesh, and also served as a Cabinet Minister in the Vajpayee Government. Jailed during the Emergency, Singh was the president of the BJP's youth wing, the Bharatiya Janata Yuva Morcha. A two-term President, Singh saw the elevation of Narendra Modi as the party's PM candidate and delivered BJP's biggest elections victory in 2014. Since then, as India's Home Minister, he has ushered in a new phase in the country's security where both internal and external threats have been minimised. Under Singh, the Red Menace from Naxalites and Maoists has been nearly wiped out, and the state of Jammu and Kashmir saw the first local body elections in over a decade. Read on to know more about one of the tallest politicians in present-day India. In a career spanning nearly fifty years, Rajnath Singh has not only witnessed but also played a significant role in shaping the history of this country. Drawing from a vast amount of research and in-depth interviews, Gautam Chintamani's engaging narrative reveals for the first-time a politician who never shied away from doing the right thing.
Democracy on the Road
On the eve of a landmark general election, Ruchir Sharma offers an unrivalled portrait of how India and its democracy work, drawn from his two decades on the road chasing election campaigns across every major state, travelling the equivalent of a lap around the earth. Democracy on the Road takes readers on a rollicking ride with Ruchir and his merry band of fellow writers as they talk to farmers, shopkeepers and CEOs from Rajasthan to Tamil Nadu, and interview leaders from Narendra Modi to Rahul Gandhi.
No book has traced the arc of modern India by taking readers so close to the action. Offering an intimate view inside the lives and minds of India's political giants and its people, Sharma explains how the complex forces of family, caste and community, economics and development, money and corruption, Bollywood and Godmen, have conspired to elect and topple Indian leaders since Indira Gandhi. The ultimately encouraging message of Ruchir's travels is that, while democracy is retreating in many parts of the world, it is thriving in India.
The Verdict
What are the key factors that win or lose elections in India? What does, or does not, make India's democracy tick? Is this the end of anti-incumbency? Are opinion polls and exit polls reliable? How pervasive is the 'fear factor'? Does the Indian woman's vote matter? Does the selection of candidates impact results? Are elections becoming more democratic or less so? Can electronic voting machines (EVMs) be fiddled with? Can Indian elections be called 'a jugaad system'?
Published on the eve of India's next general elections, The Verdict uses rigorous psephology, original research and as-yet-undisclosed facts to talk about the entire span of India's electoral history from the first elections in 1952. Crucially, for 2019, it provides pointers to look out for, to see if the incumbent government will win or lose.
Written by Prannoy Roy, renowned for his knack of demystifying electoral politics, and Dorab R. Sopariwala, this book is compulsory reading for anyone interested in politics and elections in India.
How to Win an Indian Election

What role do political consultants play in election campaigns? How are political parties using technological tools such as data analytics, surveys and alternative media to construct effective, micro-targeted campaigns? How does the use of money impact election results? What aids in the en masse dissemination of divisive propaganda and fake news? What does it take to win an election in India today? What is the future of politics in the country?
Written by a former election campaign consultant for a major political party, How to Win an Indian Election takes readers into the forbidden world of election war-rooms and gives them a glimpse of how strategy is formulated, what works with voters on the ground and what doesn't. Based on research, interviews and the author's own experiences, this book is invaluable for its insight into the inner workings of politics, political parties and what really makes for a winning election campaign.