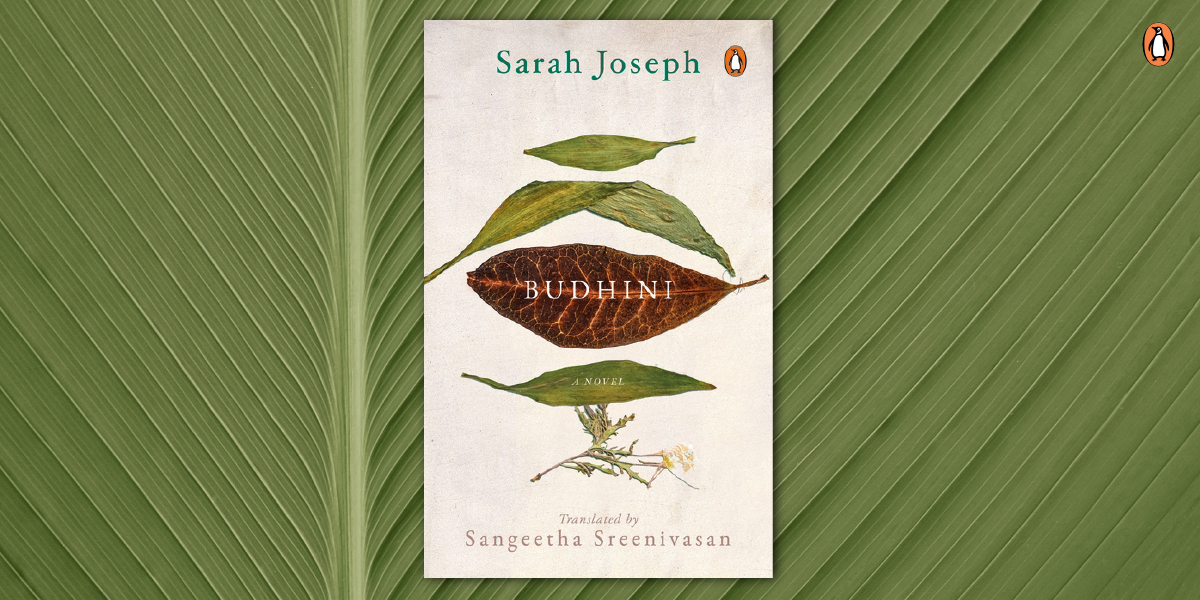 The story of  Budhini Mejhan is a nexus of several socio-political strcutures. She was ostrasized by her village and lost her job for an innocent gesture, which was seen as a violation of Santhal traditions. Through Sangeetha Srinivasan's beautiful translation, Sarah Joseph's literary sketch of Budhini Mejhan is vivacious, hopeful and endearing. Here is an excerpt:
~
Let us begin with the woman who persevered. Not how she recaptured the dancing ground, but how she ran incessantly without knowing whose land to set foot in. Waking up in the fourth phase of the night, she lit her stove and boiled some water. If she had a pinch of tea leaves or rice, she would have made some tea or gruel.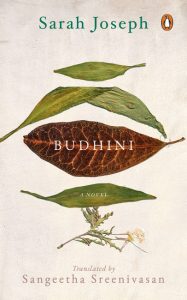 'Oye, Ratni, wake up! We have to be there straight away. Please don't wake your baba. The moment he's up he will start whining, "Why toil over something in vain, Ratni's ma? You have been running for a long time now, haven't you? Will your complaints reach their ears? Better get back to sleep than wear off the soles of your feet." But, Ratni, it doesn't work like that; we should barge in and vex them as often as not. In the end, they will be forced to make a decision. Your baba is depressed, but could we endure more than this! Put your blankets over those boys, Ratni. Poor kids, they have been cold all night. Here, take this hot water. It's not likely that Jauna Marandi will wait for us. His tongue has no bones. And if we don't make it on time, he will go on grumbling about it till we get there.'
Languorous but still on her feet, Ratni staggered out of the house. Could this shack covered with asbestos sheets, tattered burlaps and rags, sandwiched between the walls of two multi-storeyed buildings, be called a home? Shoving the ragged fabric covering the back of the house aside, the child squatted on the ground and peed. From the mud kanda on the ground, she diligently filled water in a coconut shell and rinsed her mouth and face. She shuddered because of the cold.
'Ratni Mei!' Hearing her mother call out in a hushed voice, she went inside without delay. A little black dog followed her into the room, squeezed itself to make space between the sleeping boys and then curled up on the floor. Looking into her eyes, it wagged its tail in concern.
…'We are very late, Ratni Mei. It seems Jauna Marandi has already left.' Ratni's mother was dejected. Loosening the knot at the end of her pallu, she took out some coins and counted. 'Jauna had promised to take us for free. What should we do now! I saved these coins to buy medicine for your baba, but now we will have to spend them on bus tickets. But if you can walk, Ratni, there is a shorter route through the forest.'
Ratni didn't say whether she could walk or not. Her teeth chattered, thanks to the cold.
While life saunters, the sun might as well rise in the west one day, marking the end of order. Then daybreak will turn into the hour of darkness. Like time suspended, nothing will be understood. Not everyone will overcome the bewilderment that is yet to come.
As Jauna's jeep climbed up the road from Asansol to Dhanbad, an arm adorned with thick silver bangles suddenly appeared right in front of his vehicle. A strong arm! Nothing else was visible in the fog. Jauna forced his weight down on the brake pedal.
'Get in,' he bawled.
The DVC workers noticed the woman and child get into the jeep through the impenetrable fog. The woman wore a mud- coloured sari with a green border and the girl a crimson sweater. The child carried a bundle of clothes which she hugged close in a bid to protect herself from the insufferable cold. She looked not more than seven or eight. The woman had a grey shaded shawl wrapped around her and a lengthy red fabric bag on her shoulder. There was no seat. They hunkered down on the floor.
It was only the next day that Jauna Marandi realized, much to his shock, that the woman and child had boarded his jeep and alighted at the gates of the DVC to commit suicide.
~
Budhini is an exploration not only of the social laws of identity through the story of Budhini Mejhan but also the imbalanced burden that modernization and urbanization places on communities reliant on ecological methods of sustenance.