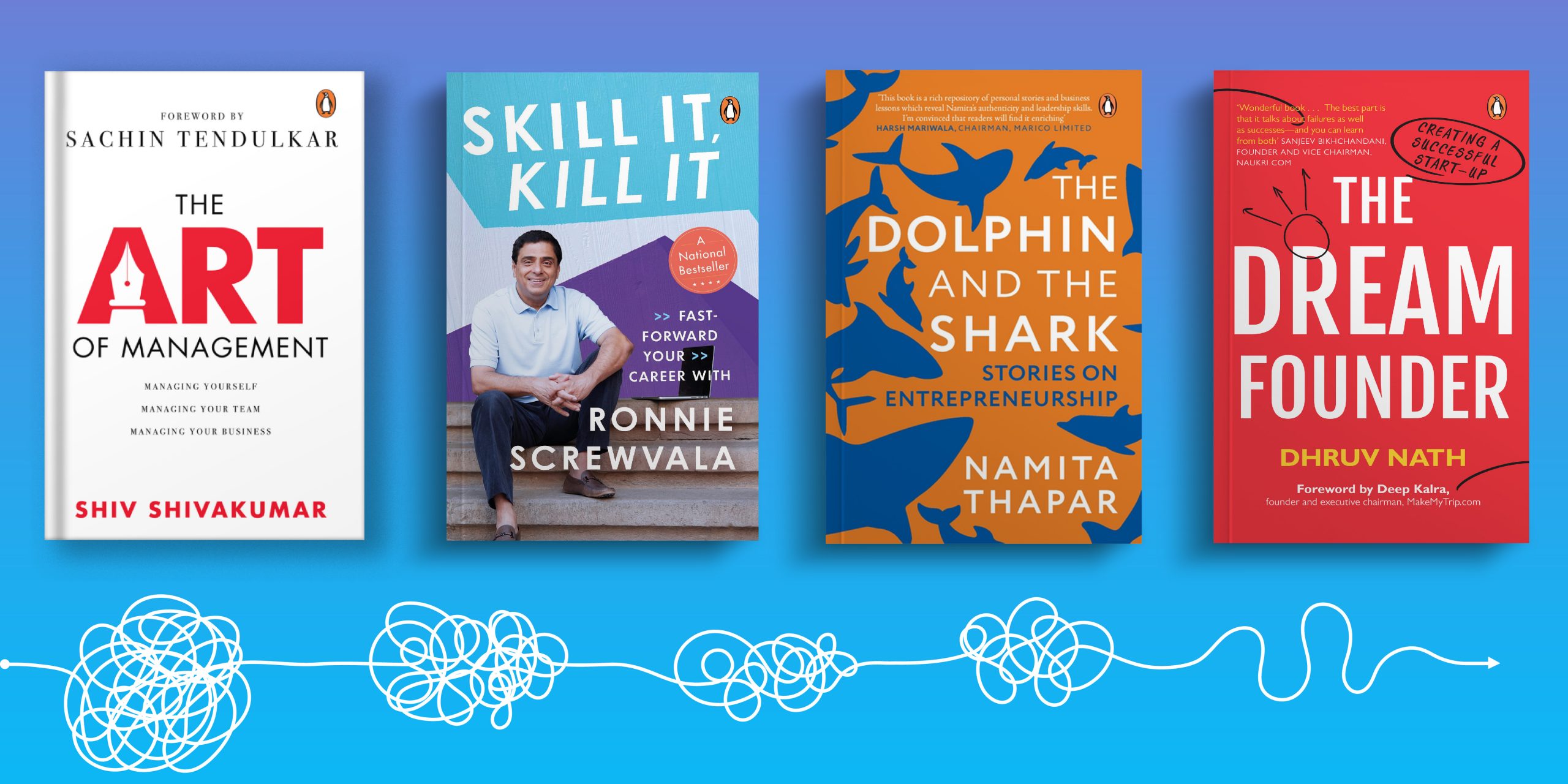 Everyone wants to own a business and become an entrepreneur these days. So, what can you do to stay ahead of the curve? Browse through this list of best books on business and entrepreneurship to ensure your success in all your ventures!
The Art of Management by Shiv Shivakumar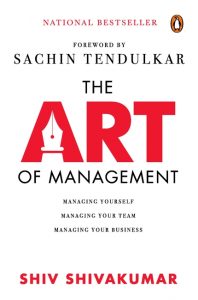 Careers are changing, and the capabilities required to stay relevant are changing even more rapidly. We seem to have endless choices, at least at the beginning of a career, but these start narrowing after middle management. How does one think about one's own life and career in this changing decade? In this book, Shiv Shivakumar points out that today, unlike in the past, all the three elements are your responsibility. With in-depth interviews with top leaders across the spectrum and an insightful foreword by Sachin Tendulkar, The Art of Management is a must-read.
The Dolphin and the Shark by Namita Thapar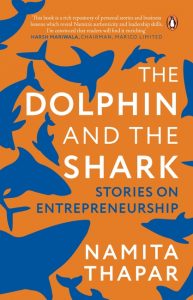 The Dolphin and the Shark is born out of Namita Thapar's experiences of being a judge on Shark Tank India and running the India business of the pharma company Emcure as well as her own entrepreneurship academy. The book emphasizes how leaders of today need to strike a balance between being a shark (aggressive leader) and a dolphin (empathetic leader).
Transform by Chandramouli Venkatesan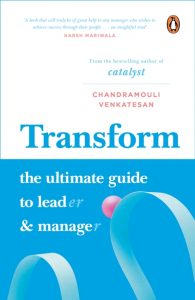 Transform focuses on people management, which the author demonstrates is a very important pillar of success. That is because leadership and managing are the means, while the end impact is what they do to people.
Insightful and practical, Transform is a comprehensive book on leadership and management which covers all important concepts while giving practical implementation techniques for each.
How Come No One Told Me That by Prakash Iyer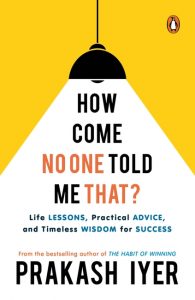 From the bestselling author of The Habit of Winning and The Secret of Leadership comes a new book on life and success. In How Come No One Told Me That?, bestselling author Prakash Iyer shares the stories and observations that have made an immense impact on his life.
The book is divided into ten sections, exploring life lessons, ways of improving oneself, leadership and the importance of doing small things right, among other subjects. Through powerful anecdotes and charming essays, followed by practical, actionable advice, this book will help you make those minor adjustments to your professional and personal lives that can truly make you unstoppable.
Design Your Thinking by Pavan Soni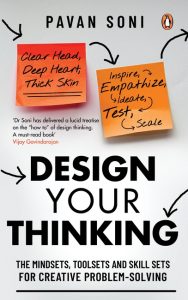 Creative problem-solving is at the heart of innovation, and some of the world's most innovative companies are very systematic in following this approach. Most people would assume that creativity and discipline can't coexist, and that only when resources are replete and the talent best-in-class can one be creative. But nothing could be further from the truth. In fact, creativity thrives amid constraints and calls for great discipline.
This book attempts to offer a practitioner's perspective on how the tenets, methods and discipline of design thinking can be applied across a range of domains, including to everyday problems, and help us become expert problem-solvers through the use of the appropriate toolsets, skill sets and mindsets.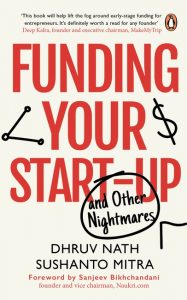 Funding Your Startup by Dhruv Nath and Sushanto Mitra
Are you finding it tough to fund your start-up? Especially in the post-COVID-19 world, where money is scarce? Well, then, this book is for you.
It takes you through stories of early-stage start-ups and how they successfully managed to raise funding. Even better, it takes you through stories of failures-start-ups that couldn't raise funding, and why. After all, you can learn as much from failures as you can from successes.
The Dream Founder by Dhruv Nath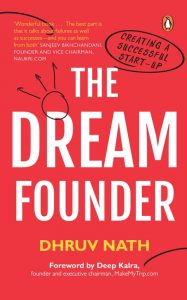 The DREAM Founder is an essential business and entrepreneurship guide for early-stage Indian start-ups. It also has interviews with some of the most successful entrepreneurs in the world of start-ups, such as Sanjeev Bikhchandani of Naukri.com, Deepinder Goyal of Zomato, Meena Ganesh of Portea Medical and Dr Annurag Batra of Businessworld.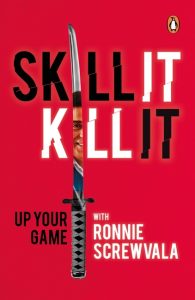 Skill It, Kill It by Ronnie Screwvala
In this book, Ronnie Screwvala shares personal stories and observations from his many failures and few successes to give you an insider's view of the 'invisible' skills, which can cut years off your learning curve. Practical, actionable and peppered with advice from successful leaders, Skill It, Kill It will ensure you're future-proof in these ever-changing times and ready to stand out among your peers.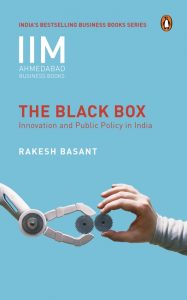 The Black Box
Combining insights from the disciplines of economics and management, the book highlights the complexity of policy choices, identifies certain focus areas and argues for consistency across various policy instruments to create an appropriate environment for innovation in India.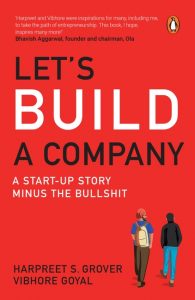 Let's Build a Company
Harpreet Grover and Vibhore Goyal met in college and then spent the next decade of their lives building a company before exiting successfully.
This is that story – the story that you don't always hear. But if you want to be an entrepreneur, and you prefer straight talk to sugar-coating, it's one you should read. The go-to book in the business and entrepreneurship guide!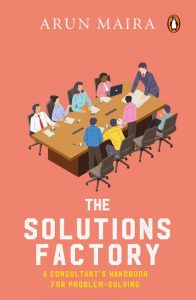 The Solutions Factory
In The Solutions Factory, Arun Maira digs deep into his experiences as a consultant and presents twenty human-led business stories that cover all kinds of problem-solving techniques told through carefully picked personal experiences and anecdotes. By distilling the essence of the work that consultants do, he offers a management handbook that is unique to Indian business and entrepreneurship practices. From cultural understanding to communication skills, this book illustrates the applicability of simple tips for a diverse range of business roles and levels.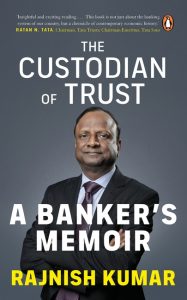 The Custodian of Trust by Rajnish Kumar
He was silently managing the crisis in India's banking sector then.
Now he shares these stories in his memoir.
In the aftermath of demonetization, the YES Bank fiasco, the crisis in Jet Airways and NPLs, among others, The Custodian of Trust is a candid memoir by the former Chairman of India's largest commercial bank. Anecdotal, engaging and evocative, this book is an unputdownable memoir of a former banker.
 Broke to Breakthrough by Harish Damodaran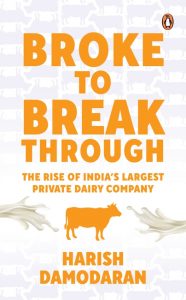 Broke to Breakthrough is a business biography of India's largest dairy products company – Hatsun Agro – and its founder R.G. Chandramogan.
Hailing from Virudhunagar district of Tamil Nadu, Chandramogan started this venture in 1970 as a twenty-one-year-old, making ice candies with three people in a 250 sq. ft. rented place and selling in pushcarts. By the mid-1980s, 'Arun' ice cream had become the market leader in the state. But Chandramogan didn't stop at that – he branched into the dairy business by leveraging his brand-building experience with 'Arun' and forging connections with farmers.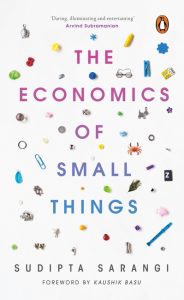 The Economics of Small Things by Sudipta Sarangi
In The Economics of Small Things, Sarangi using a range of everyday objects and common experiences like bringing about lasting societal change through Facebook to historically momentous episodes like the shutting down of telegram services in India offers crisp, easy-to-understand lessons in economics.