Our planet isn't doing that great. We know that. We hear it, read about it and even talk about it. But what really is the problem? Who is responsible, why is it happening and most importantly, what can we do?
The first step in the direction of change is awareness – understanding the problem and what steps we can take as individuals. And so, Penguin Random House India would like to share a list of some of the books that will help you get started on this journey.
Conflicts of Interest
India's foremost environmentalist, Sunita Narain, gives a personal account of her battles as part of the country's green movement. While outlining the enormous environmental challenges that India faces today, Narain talks about how corporate lobbies and political interests often scuttle their effective resolution. Conflicts of Interest also includes an 'environmental manifesto', a blueprint for the direction India must take if it is to deal with the exigencies of climate change and environmental degradation.
Environmentalism
In this book Ramachandra Guha, an acclaimed historian of the environment, draws on many years of research in three continents. He details the major trends, ideas, campaigns and thinkers within the environmental movement worldwide.
Massive in scope but pointed in analysis, written with passion and verve, this book presents a comprehensive account of a significant social movement of our times and will be of wide interest both within and outside the academy.
Thirsty Nation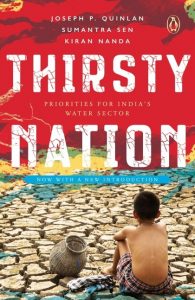 Presented in the book are innovative, cutting edge ways to combat the water crisis and ways of investing in the right projects. The roles of technology, finance, and a general view of domestic and foreign investment in water are explored by the authors and practical and lucrative financial advice is offered making it an important book in the present ecological and financial environment.
The Vanishing

The Vanishing takes an unflinching look at the unacknowledged crisis that India's wildlife faces, bringing to fore the ecocide that the country's growth story is leaving in its wake—laying to waste its forests, endangering its wildlife, even tigers whose increasing numbers shield the real story of how development projects are tearing their habitat to shreds. It tells us why extinction matters, linking the fate of wildlife to ours.
How to Avoid a Climate Disaster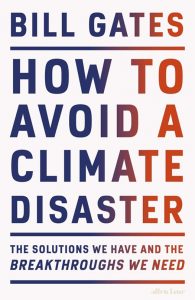 Bill Gates has spent a decade investigating the causes and effects of climate change. With the help of experts in the fields of physics, chemistry, biology, engineering, political science, and finance, he has focused on what must be done in order to stop the planet's slide toward certain environmental disaster. In this book, he not only explains why we need to work toward net-zero emissions of greenhouse gases, but also details what we need to do to achieve this profoundly important goal.