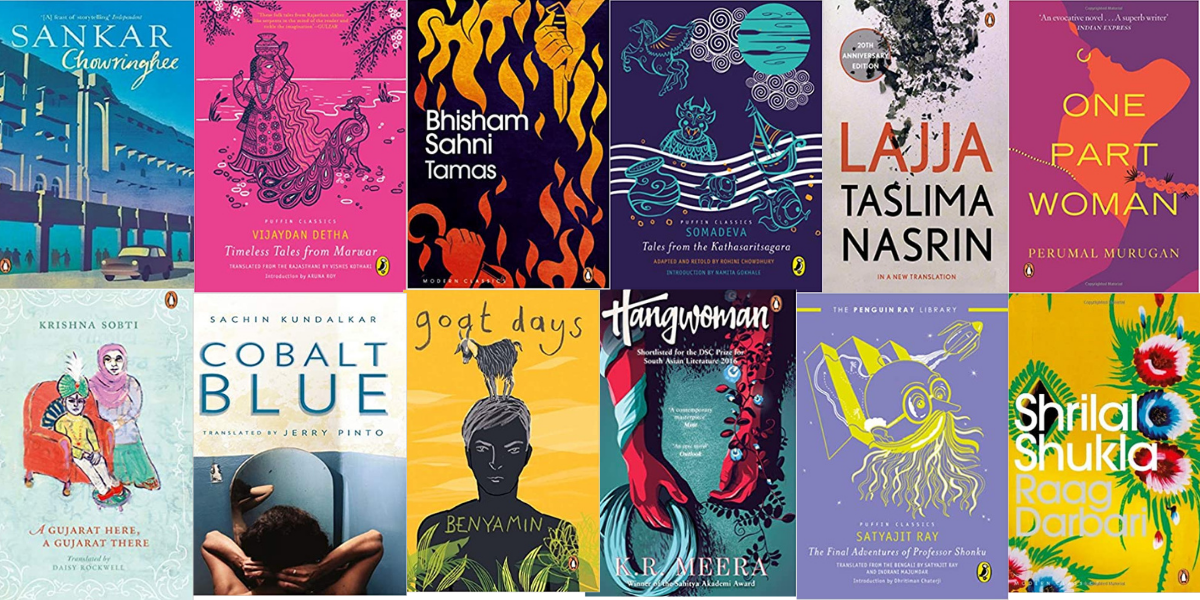 As readers, we love that our world is enriched by books from various languages, cultures, and countries. This has only been made possible by the immense contribution of translators from all around the world. To celebrate World Translation Day, which is celebrated on 30th September every year, and honour the work of translators everywhere, we have compiled a special list of works translated from various Indian languages into English.
Happy reading!
**
Chowringhee
Sankar, translated from Bengali by Arunava Sinha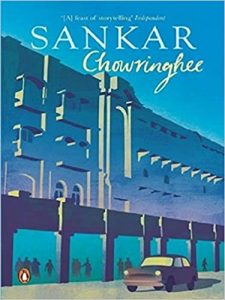 Set in 1950s Calcutta, Chowringhee is a sprawling saga of the intimate lives of managers, employees and guests at one of Calcutta's largest hotels, the Shahjahan. Shankar, the newest recruit, recounts the stories of several people whose lives come together in the suites, restaurants, bar and backrooms of the hotel. As both observer and participant in the events, he
inadvertently peels off the layers of everyday existence to expose the seamy underbelly of unfulfilled desires, broken dreams, callous manipulation and unbidden tragedy. What unfolds is not just the story of individual lives but also the incredible chronicle of a metropolis.
Raag Darbari
Shrilal Shukla, translated from Hindi by Gillian Wright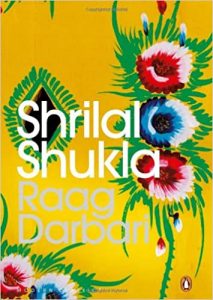 Raag Darbari's plot is set in Shivpalganj, which is a small village located in Uttar Pradesh. The narrator of this novel is Ranganath, who is a research student of History. He comes to visit his uncle, Vaidyaji, who serves as the head of the village and his supporters are placed at key locations in the village. Vaidyaji is a highly corrupt ruler who has defeated every individual who tried to stand against him. The readers are also introduced to Langad, who desires to carry out dealings in an honest manner. Things take a turn for Vaidyaji when some people try to bring him down from his influential position. The novel exposes the helplessness of intellectuals in the face of a strong and corrupt nexus between criminals, businessmen, police and politicians.
Tamas
Bhisham Sahni, translated from Hindi by Daisy Rockwell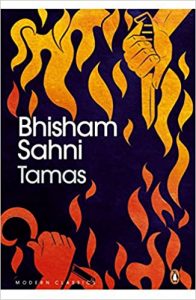 In a city in undivided Punjab, Nathu, a tanner, is bribed to kill a pig. When the animal's carcass is discovered on the steps of the local mosque the next morning, simmering tensions explode into an orgy of bloodlust. But in the midst of the ensuing carnage, despite the darkness of the times, rare moments of unexpected friendship and love also surface.
Winner of the Sahitya Akademi Award, Sahni's iconic novel about the Partition of India tells the tale of an unfolding riot from different vantage points. In Daisy Rockwell's definitive translation, this magnificent work comes vividly to life.
One Part Woman 
Perumal Murugan, translated from Tamil by Aniruddhan Vasudevan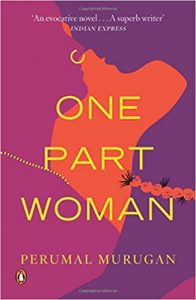 Kali and Ponna's efforts to conceive a child have been in vain. Hounded by the taunts and insinuations of others, all their hopes come to converge on the chariot festival in the temple of Ardhanareeswara, the half-female god. Everything hinges on the one night when rules are relaxed and consensual union between any man and woman is sanctioned. This night could end the couple's suffering and humiliation. But it will also put their marriage to the ultimate test.
Hangwoman 
K.R. Meera, translated from Malayalam by J. Devika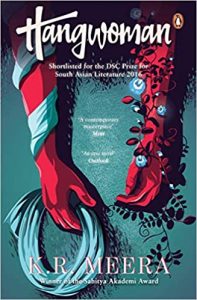 The Grddha Mullick family bursts with marvellous tales of hangmen and hangings in which they figure as eyewitnesses to the momentous events that have shaped the history of the subcontinent. When twenty-two-year-old Chetna Grddha Mullick is appointed the first woman executioner in India, assistant and successor to her father, her life explodes under the harsh lights of television cameras. When the day of the execution arrives, will she bring herself to take a life?
Lajja
Taslima Nasrin, translated from Bengali by Achinta Ghatak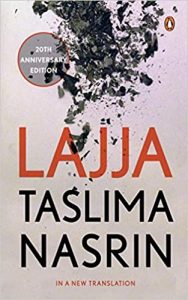 The Duttas-Sudhamoy and Kironmoyee, and their children, Suranjan and Maya- have lived in Bangladesh all their lives. Despite being members of a small, vulnerable Hindu community, they refuse to leave their country, unlike most of their friends and relatives. Sudhamoy believes with a naive mix of optimism and idealism that his motherland will not let him down. And then, on 6 December 1992, the Babri Masjid is demolished. The world condemns the incident, but its immediate fallout is felt most acutely in Bangladesh, where Muslim mobs begin to seek out and attack Hindus. The nightmare inevitably arrives at the Duttas' doorstep, and their world begins to fall apart.
Cobalt Blue
Sachin Kundalkar, translated from Marathi by Jerry Pinto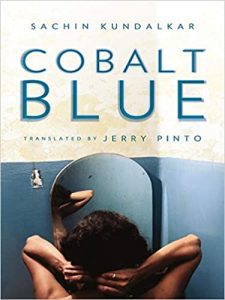 A paying guest seems like a win-win proposition to the Joshi family. He's ready with the rent, he's willing to lend a hand when he can and he's happy to listen to Mrs Joshi on the imminent collapse of our culture. But he's also a man of mystery. He has no last name. He has no family, no friends, no history and no plans for the future. The siblings Tanay and Anuja are smitten by him. He overturns their lives and when he vanishes, he breaks their hearts. Elegantly wrought and exquisitely spare, Cobalt Blue is a tale of rapturous love and fierce heartbreak told with tenderness and unsparing clarity.
A Gujarat Here, A Gujarat There  
Krishna Sobti, translated from Hindi by Daisy Rockwell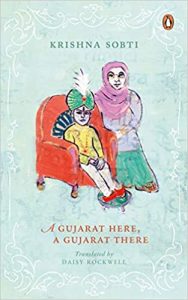 Delhi, 1947. The city surges with Partition refugees. Eager to escape the welter of pain and confusion that surrounds her, young Krishna applies on a whim to a position at a preschool in the princely state of Sirohi, itself on the cusp of transitioning into the republic of India. She is greeted on arrival with condescension for her refugee status, and treated with sexist disdain by Zutshi Sahib, the man charged with hiring for the position. Undaunted, Krishna fights back. But when an opportunity to become governess to the child maharaja Tej Singh Bahadur presents itself-and with it a chance to make Sirohi her new home once and for all-there is no telling how long this idyll will last.
Part novel, part memoir, part feminist anthem, A Gujarat Here, A Gujarat There is not only a powerful tale of Partition loss and dislocation but also charts the odyssey of a spirited young woman determined to build a new identity for herself on her own terms.
Goat Days
Benyamin, translated from Malayalam by Joseph Koyippally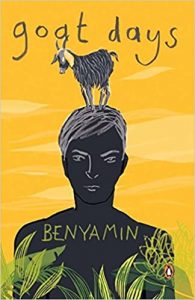 Najeeb's dearest wish is to work in the Gulf and earn enough money to send back home. He achieves his dream only to be propelled by a series of incidents, grim and absurd, into a slave-like existence herding goats in the middle of the Saudi desert. Memories of the lush, verdant landscape of his village and of his loving family haunt Najeeb whose only solace is the companionship of goats. In the end, the lonely young man contrives a hazardous scheme to escape his desert prison.
While we are at it, how can we forget our young readers? So here's a special list just for them!
Timeless Tales from Marwar
Vijaydan Detha, translated by Vishes Kothari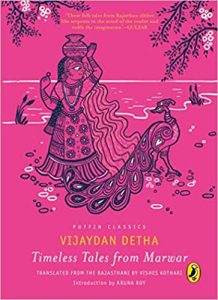 For centuries, Rajasthan has been a gold mine of oral traditions and histories with Padma Shri Vijaydan Detha being one of the foremost storytellers of all time. Timeless Tales from Marwar gives a new lease of life to his folk tales. Retold in Detha's magical narrative style complete with imagery, this selection offers some of the oldest and most popular fables from the Thar Desert region. Discover tales of handsome rajkanwars, evil witches, exploitative thakars, miserly seths, clever insects, benevolent snakes and more. Vishes Kothari's vivid English translation introduces one of the most venerated figures in Rajasthani folk culture to a wider audience.
Tales from the Kathasaritsagara
Somadeva, translated from Sanskrit by Rohini Chowdhury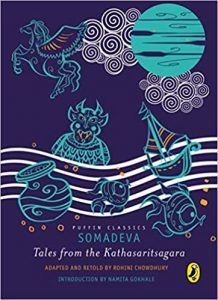 Do you know the story of Phalabhuti, who narrowly escaped a grisly fate?
Or of the kind-hearted Jimutavahana, who was willing to give his life to save a snake from death?
Or of young Shringabhuja, who married a rakshasa's daughter?
These are just some of the many tales that make up Somadeva's Kathasaritsagara, a classic work of Sanskrit literature that is full of memorable characters. Within the pages of this book, you will encounter demons and demi-gods, faithful guards and foolish villagers, golden swans, magic pots and even automatons made of wood! Adapted and wonderfully retold by Rohini Chowdhury, this is a timeless classic that will entertain and enchant readers everywhere.
The Final Adventures of Professor Shonku
Satyajit Ray, translated from Bengali by Indrani Majumdar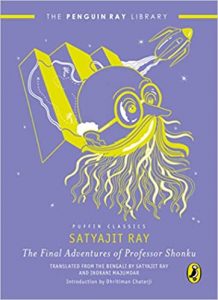 In this last volume of Professor Shonku's escapades, the brilliant and benevolent scientist travels around the world once more to face near death situations. Each nerve-wracking experience is faithfully recorded in his diary. We learn of Shonku being outwitted by his own invention, the Tellus computer; his helplessness when his arch-rival in Rome deliberately misplaces his wonder drug, Miracurall; and the thrilling discovery of a three-and-a-half-thousand-year-old sparkling diamond necklace and a papyrus in an ancient tomb in Cairo.