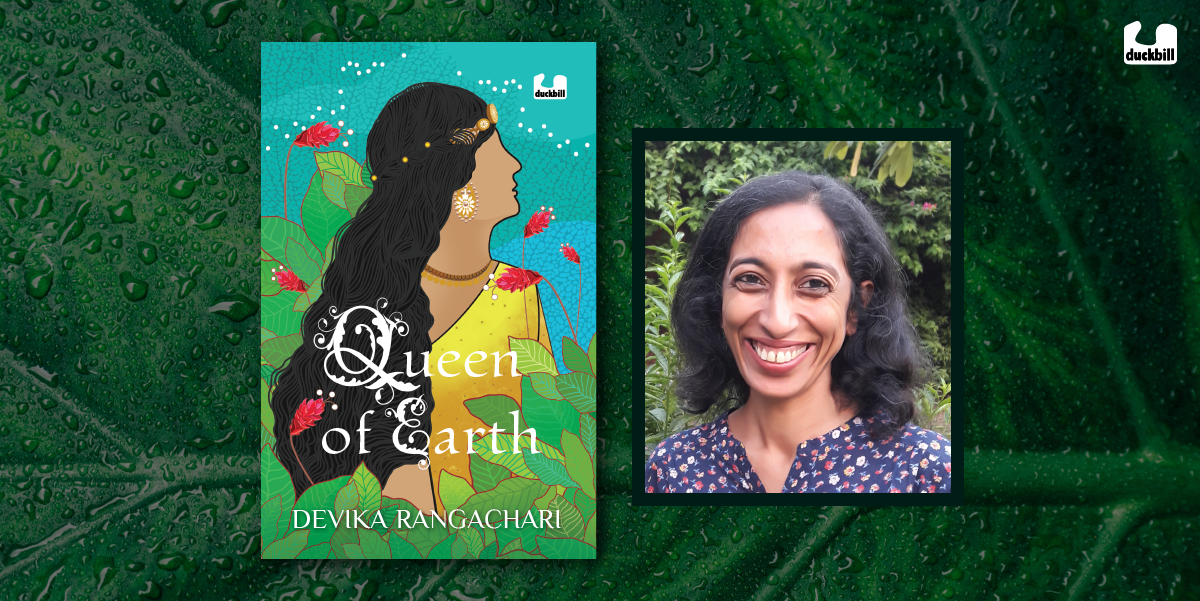 It is not for nothing that Devika Rangachari's new book is called Queen of Earth; we have been conquered completely by this wonderful historical narrative. Rangachari's research is urgent and important, and has given us a book that is poignant and inspiring in equal parts. We had a chat with the author and it was delightful.
Since you are a historian by training, was there something specific that led you to choose Prithvimahadevi as the protagonist for Queen of Earth?
Prithvimahadevi and her rule over the Bhaumakara dynasty in the ninth century CE formed part of my post-doctoral research on gender in early medieval Odisha. It was an extension of my doctoral research whose underlying essence was the manner in which women have been made practically invisible in the historical record due to an existing gender bias. The silences pertaining to Prithvimahadevi in the annals of the Bhaumakaras were intriguing given that the records of her family, the Somavamshis, indicate that she held her own over this rival dynasty for a period of time. The content of the inscriptions that she issued also contains clues to her political sagacity and shrewdness.
Most historians, on the other hand, in keeping with the ubiquitous gender bias that governs the writing of history, tend to ignore Prithvimahadevi's rule or dismiss it in a few grudging sentences, implying that her rule precipitated the downfall of the Bhaumakaras. Her story and the manner in which she has been viewed in later ages formed an immediate and striking parallel with Didda, the protagonist of my earlier work, Queen of Ice, who has been similarly vilified for being a strong and ambitious woman. It was for these reasons that I chose Prithvimahadevi as the protagonist of Queen of Earth. The story of this remarkable woman deserves to be more widely-known.
Gender-sensitivity is such an important qualifier for a genre like historical fiction for instance. What drove you to write these books for children?
The manner in which history is taught in schools only serves to deepen the gender bias that exists in the writing of past narratives. Textbooks continually underline the apparent irrelevance of women to the historical record by only focusing on what clothes or jewellery they wore and being arbitrary in their selection of names to include in the historical sequence. As a result, the overwhelming impression conveyed is of the men always being at the centre-stage of the polity, society and economy in the past, driving all the action and doing the things that mattered, while the women stayed indoors obsessing over what to wear.
This, as a gender historian like me knows, flies in the face of actual evidence. Original sources, such as texts, inscriptions and coins, reveal the palpable—and often powerful— presence that women had in all stages of history and it is very important to acknowledge this if we are to understand the past at all. Gender-sensitive historical fiction would go a long way in correcting this lopsided historical record—and this is the reason I wrote Queen of Ice and Queen of Earth, featuring strong women characters who left a mark on history but who have been virtually erased from it, legitimate parts of their collective past that children would probably never get to know about.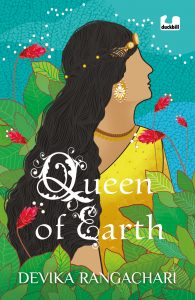 Who were your favourite writers growing up?
That is a rather tough question to answer! I read voraciously—anything and everything I could lay my hands on—so I had a very long list of favourite writers when I was growing up. To add to that, my school librarian realised that I was an advanced reader at a very early stage and challenged me with books that were way beyond my age range, so I discovered some wonderful writers through her, too. I loved Enid Blyton, of course, but not her most popular stories, such as her Famous Five series. Instead, I preferred her standalone books, such as The Six Bad Boys, The Family at Red-roofs and The Put-em-rights. I also loved Elinor M. Brent-Dyer's riveting Chalet School series about a school that started in the Austrian Tyrol and then moved to Guernsey and, subsequently, Switzerland. As I grew older, I added P.G. Wodehouse, Agatha Christie, Georgette Heyer, Mary Stewart and A.J. Cronin to my list of favourites.
What are your 3 desert island reads?
Touch Not the Cat by Mary Stewart, Up the Down Staircase by Bel Kaufman and The Code of the Woosters by P.G. Wodehouse. And a million others that I want to mention!
Do any of your characters resemble people you know in real life?
My early school stories regularly featured characters based on me and my friends. However, as my focus is on historical fiction now, my acquaintance with my characters is only through research. It must be noted, though, that Didda and Prithvimahadevi, the protagonists of my latest books, are very relatable people whose dreams, motives and actions have familiar resonances.
We hear you're a potato fan. What is your favourite way to eat potatoes– fried, mashed, roasted, something completely different?
Fried, mashed, roasted, boiled, baked—all forms of the potato are delicious—and eminently welcome. Wondering about potato ice-cream but not sure it's a good idea!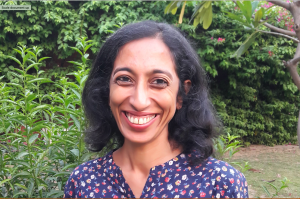 We also hear you're fond of libraries. Do you have a favourite one, or is there a library you haven't yet visited and want to?
The British Council Library in Delhi and the Dr. B.C. Roy Memorial Children's Reading Room and Library, also in Delhi, are my favourites. The place I most want to visit, though, isn't a library but a museum and visitor centre dedicated to children's literature—Seven Stories, the National Centre for Children's Books in Newcastle upon Tyne, England. Not only does it curate its own exhibitions of the best children's books, including original manuscripts and illustrations, but it also hosts workshops, seminars and author and illustrator visits throughout the year. I think I could live there perfectly well!
Do you have a writing routine? Is there a specific time of the day for example when you are most productive or get the most writing done? Or is your work pattern more flexible?
I am more a reader than a writer, so I could spend the entire day quite happily between the pages of a book. However, deadlines have an unnerving habit of looming, so that is when I write and then usually in the morning for a couple of hours. I do it fairly fast with very few drafts, so the entire process doesn't take too long. Mine is a rather flexible work pattern!
If you could meet one author, dead or alive, who would you meet and why?
I can't really choose! I would probably keep an entire day for meeting my favourite authors, scheduling different time slots for them and being in a joyous trance all through. There is so much I want to know from them—their motives for writing particular stories, the manner in which they honed their craft, their favourite writers and so on. If I had to choose, though, I would like to meet P.G. Wodehouse for his masterful blending of humour and language, and Hilary Mantel for her exquisite retellings of history.
—
~ We agree with you 100% Devika. Especially about the potatoes. ~