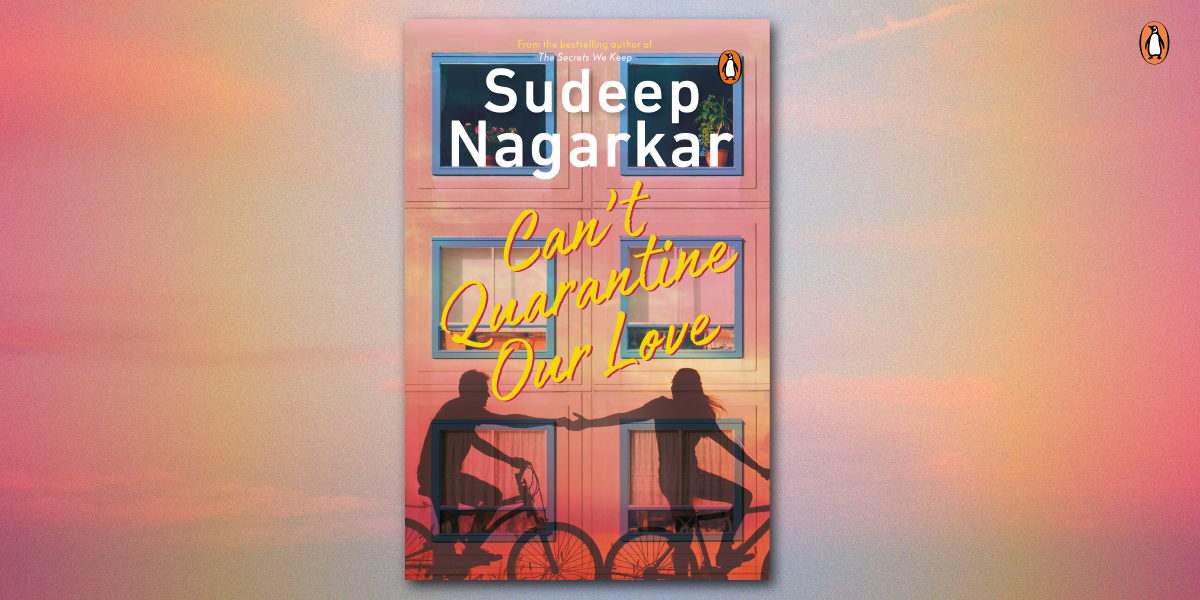 Avni believes true love is a myth. Unlike her gregarious Punjabi parents, she prefers to live in her own little world and wants nothing more than to be left alone with her books for company. When she comes across her new neighbour Sidharth, she is irked by his behaviour. A fun and outgoing Gujju boy, Sidharth is everything Avni detests. As fate would have it, he is instantly drawn to her on their first meeting. But Avni wants nothing to do with the boy who seems to be ruining her chances of securing the top position in college. A series of miscommunications makes Avni believe the worst of Sidharth, further ruining his hopes of ever having a chance at love.
Can't Quarantine Our Love is an epic love story of two neighbours with a twist of fate that puts everything they know to a heartbreaking test. Here's an excerpt from the book!
**
Sometimes life throws things at you that are way beyond your control. Sidharth chose to stay silent and not react to Avni's slap. He knew he was equally at fault. But he had to face the heat from the head of the department who had asked him to bring his parents to college the next day or else he would get suspended.
When he reached home, he barely interacted with anyone and went straight to his room and locked himself in. He wanted to spend some time just by himself and his thoughts. He felt anxious thinking Avni would never talk to him again and that it was perhaps over before it could even begin. Adding to his anxiety was the fact that he had to tell his mother about what had happened. He didn't know how to bring it up and called Bani for advice.
'My mom will kick me out of the house if she finds out what happened,' Sidharth said.
Bani tried to calm him down with an idea. 'Dude, do not tell your mom anything. I know someone who can come to college as your fake dad. He had acted as my fake dad in the twelfth standard when my parents were hauled up for my low attendance. No one will come to know, trust me. We can pay him with bottles of his favourite alcohol.'
'That's asking for more trouble. If I get caught, I'll get screwed,' Sidharth replied. He wasn't too enthused about the idea. 'I shouldn't have got drunk. It's all your fault. You pushed me to keep drinking. And I lost control.'
'Yes, and I also pushed you to dance with Avni without her permission, right?' Bani replied.
'Anyway, I think I have no choice.'
Sidharth hung up and stepped outside his bedroom. His grandfather was watching a reporter screaming on the top of his lungs on a prime time news show, unaware that Sidharth had some breaking news of his own.
'Mom, I need to talk to you.'
'I am busy right now, can't you see?' his mom said as she kneaded the dough for dinner.
But Sidharth pleaded with her and she finally stepped out of the kitchen, washing her hands in the basin on her way out. Nana knew something was up, and switched off the TV. As she stepped closer, his mother finally saw the bruises on his face. She panicked and rushed towards him.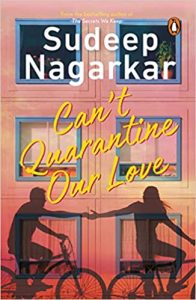 'What happened? Is everything okay?' she asked worriedly.
Nana walked towards him to inspect the bruises more closely. 'Did something happen in college?'
Sidharth didn't know what to tell them. He looked down, unable to make eye contact. He knew what would follow but somehow he gathered courage and spoke up.
'Mom, the thing is that today in college . . . we had a freshers' party and . . .'
'Come straight to the point. Did you pick up a fight with someone?'
How should I tell her? If I tell her about Avni, she'll take an avatar of Kali Ma. I better stick to the fight. 'Actually, I got into a fight with some seniors, and the professors saw it. They've called you to college tomorrow to meet the HOD.'
I want to tell her the entire episode. Why am I focusing on just the fight that happened after the party? If she comes to know about Avni tomorrow, she'll be even angrier. No . . . I can't tell her. I'll think of a more plausible explanation tonight.
His mom was devastated. He was half expecting her to slap him blue in the face, but she just stood in her place looking zapped. Sidharth could see tears in her eyes. He looked at Nana, who was his usual cool self.
'Mom, I am sorry.' He thought of telling her the whole story but just couldn't find the courage to do so.
His mother finally spoke up. 'Didn't I tell you that you have responsibilities? Do you know the amount of effort we are making so that you can get the best education? And how are you repaying us for it? It's hardly been a few days since college started, and look at you! These years will decide the course of your life.'
Damn, why are all parents as dramatic as a Sooraj Bharjatiya movie?
**