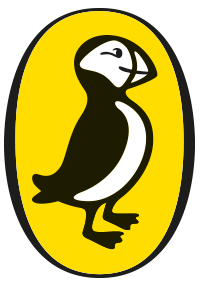 PUFFIN BOOKS 
Established in 1939, Puffin is one of the most iconic and diverse children's publishers in the world. In formats ranging from picture books to middle-grade fiction, non-fiction, reference and young adult, Puffin continues to be the go-to destination for your favourite children's books, be it classics or new and innovative works.
We believe that every reader has a book written specifically for their interests, and our list caters to the subcontinent's diverse readership. A picture book on facing your fears? Check. A series of chapter books with astonishing art and easy-to-digest text for early readers? Check. A history of medicine that'll leave your mind boggled? We have you covered.
The list of children's writers we have published includes stalwarts like Ruskin Bond, Sudha Murthy, Dr A.P.J. Abdul Kalam, R.K. Narayan, Satyajit Ray, Devdutt Pattanaik, Namita Gokhale, Paro Anand, Ranjit Lal, Anita Nair, Anita Desai, Derek O' Brien, Subhadra Sen Gupta, Deepa Agarwal, Roopa Pai, Payal Kapadia, and many more. The list includes a range of award-winning, eclectic titles with new and exciting additions every day. Your introduction to the imaginative and magical world of stories, storytelling and books starts with Puffin.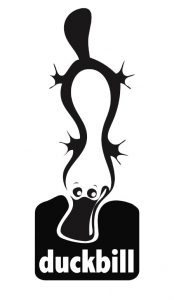 DUCKBILL BOOKS
Established in 2012, Duckbill Books is an exciting brand in children's publishing in India. Duckbill's books are not only for children who are just starting to read independently, but also for young adults. These books have been shortlisted for several awards and have won minor international ones and major national ones. Also, Duckbill books feature regularly on recommended reading lists for schools.
Our aim is to create books that help children understand the complex contemporary world. Our books, we believe, are compelling reading—with strong plots, humour and characters that readers can identify with, and imbued with values that are important for our times: equality of all races, religions and classes, tolerance, justice and kindness. Themes like homosexuality, single-parenting, war, living with disability and class differences are rare in Indian children's books. Duckbill is the answer to the huge gap in books for older children, offering creations that are fun and experiment with form and content.
Duckbill's other significant contribution has been to find and nurture fresh talent. Many of our authors are first-time writers, and some of them have gone on to win major awards.