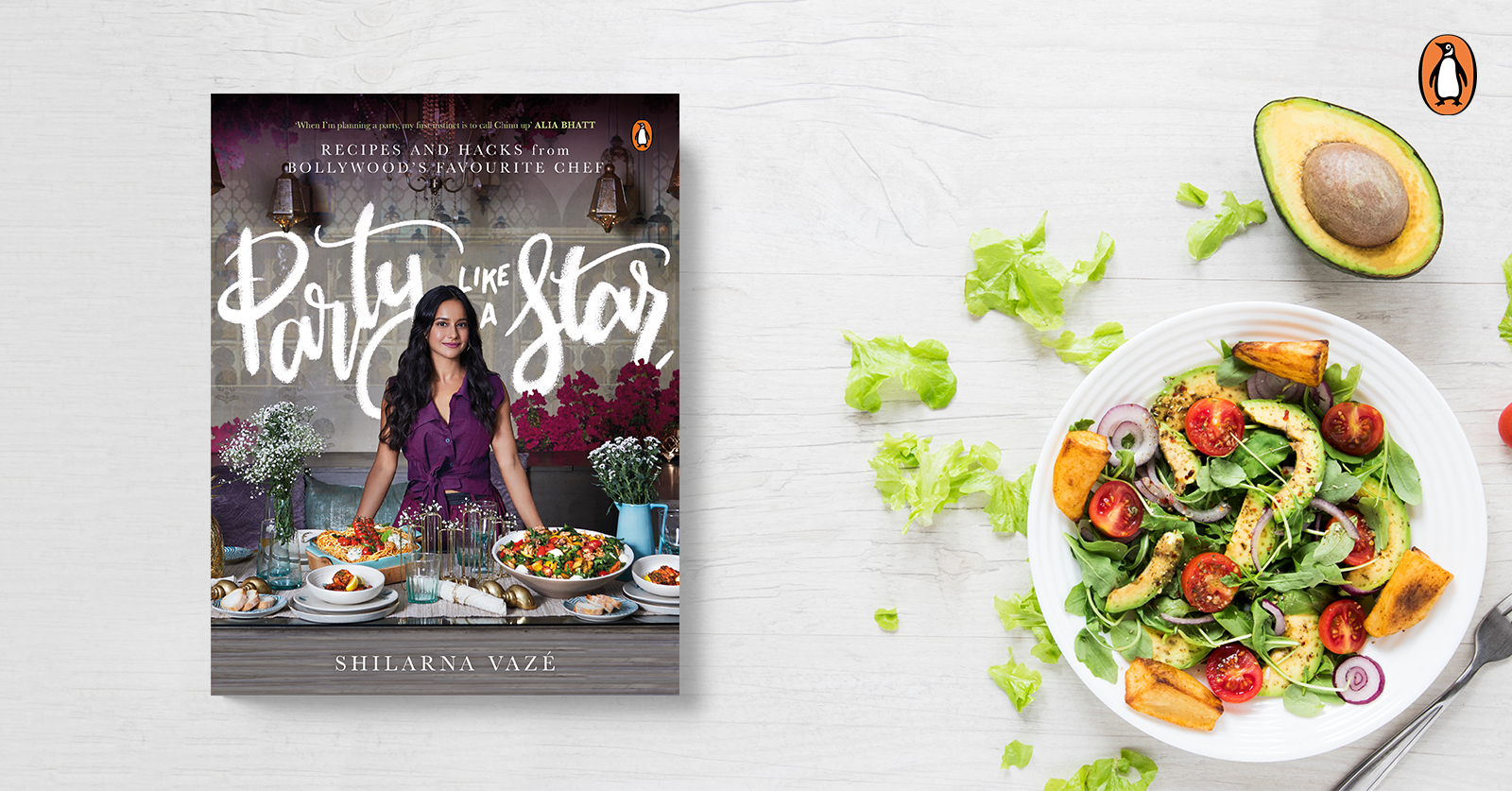 Shilarna Vaze, chef and founder of Gaia Gourmet, has cooked for the best parties and the biggest stars in Bollywood. In her book Party like a star, she shares the secrets of her scrumptious recipes, advice on picking the right party professionals and the key to indispensible checklists. Thrown into the mix are essential tips for décor, service, and menu planning, as well as expert and celebrity inputs on how to put together a perfect soiree.
Shilarna's journey from a budding epicurean to becoming a name to reckon with in the catering industry has all the sweet and savoury of her recipes.
Read on to know more about Shilarna Vazé and her super successful brand!
The Cordon Bleu–trained chef Shilarna Vazé has ten years of experience in creating sensational recipes for all preferences. She has successfully curated menus for varied events such as citrus-themed baby showers, all vegan birthdays and delectable brunches.

Juhu girl Shilarna met her chef husband, Christophe, on the beaches of Goa. Being obsessed with food as they are, she calls their union a 'match made in culinary heaven' and their daughter Zanskar the 'star in their universe.'

Shilarna and Christophe opened a restaurant called Gaia, in Goa, where the menu was inspired by all their favourite food. Their decision to move to a big city brought the restaurant and their Goa dream to an end.

While planning a larger canvas for her skills, Shilarna ran a short-lived sushi delivery service called Ninja Sushi.

Agreeing to a request made by a Ninja Sushi client, Shilarna and Christophe catered for a small baby shower which eventually led to the conception of Gaia Home Chef, their wildly popular catering service.

The phenomenal success of Gaia Home Chef led to a change in gears and Shilarna and team launched a gourmet catering company, Gaia Gourmet, which went on to become one of the better-known catering services in Mumbai and Goa.

With Gaia Gourmet, Shilarna and Christophe began catering for big international and domestic brands such as Raw Mango, Chandon and Christian Louboutin while continuing to arrange private home parties.

Shilarna is Bollywood's go-to chef when it comes to impeccably organised events. She has catered for high-profile celebrities like Priyanka Chopra, Sonam Kapoor, Shahid Kapoor and Aamir Khan.

Shilarna was voted one of the fifty most influential people in the Indian food scene by Conde Nast Traveller.

Shilarna Vazé (popular as Chef Chinu Vaze on Instagram and TV) is a chef, TV host, writer, influencer and mum. She also writes for several publications and blogs.
---
Putting the spirit of celebrations centre-stage Shilarna writes, 'There's going to be laughter in the air and shots going down gullets and hugging and kissing and good cheer. Forget about the society ladies who will dissect whatever outfit you might wear. Forget about the disapproving in-laws who might frown on the money spent. Forget about the stain on the carpet and the crash of wine glasses from behind the scenes. Look for magic and a pinch of salt.'
In a first of its kind, Shilarna's book offers unique recipes with engaging anecdotes from events she has catered interspersed with messages from her famous clients.