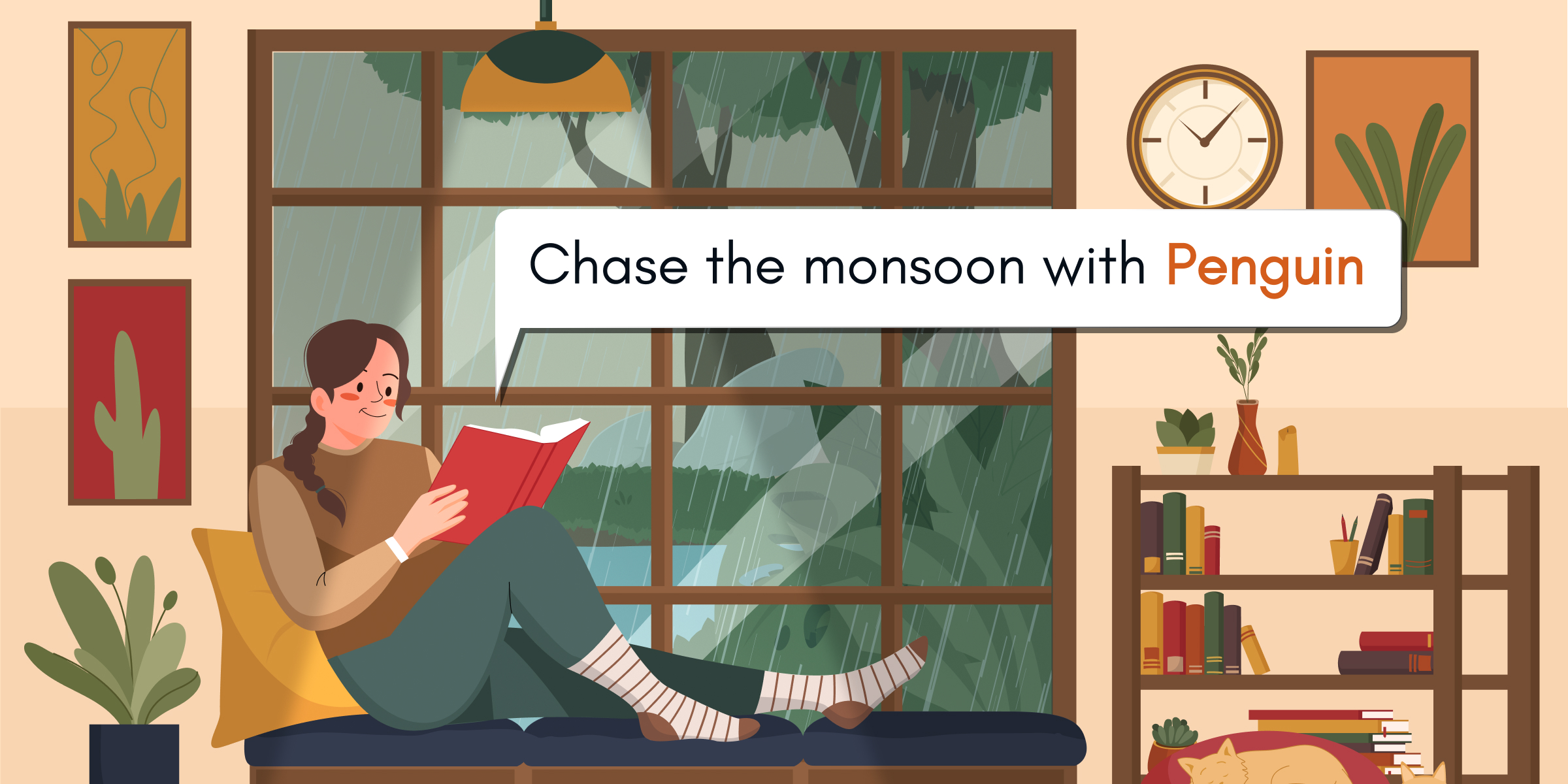 As the rainy season engulfs everything around you, we bring you some delightful monsoon reads to motivate, inspire, and entertain you. With inspiring stories that will stir your emotions, and enticing reads that will cheer you up as you watch the rain fall, take a look at our July releases!
Writer Rebel Soldier Lover by Akshaya Mukul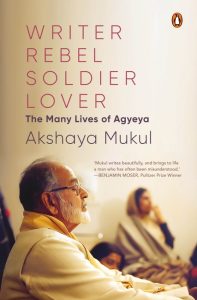 Sachchidanand Hirananda Vatsyayan 'Agyeya' is unarguably one of the most remarkable figures of Indian literature. From his revolutionary youth to acquiring the mantle of a (highly controversial) patron saint of Hindi literature, Agyeya's turbulent life also tells a history of the Hindi literary world and of a new nation-spanning as it does two world wars, Independence and Partition, and the building and fraying of the Nehruvian state.
Akshaya Mukul's comprehensive and unflinching biography is a journey into Agyeya's public, private and secret lives. Based on never-seen-before archival material-including a mammoth trove of private papers, documents of the CIA-funded Congress for Cultural Freedom and colonial records of his years in jail-the book delves deep into the life of the nonconformist poet-novelist. Mukul reveals Agyeya's revolutionary life and bomb-making skills, his CIA connection, a secret lover, his intense relationship with a first cousin, the trajectory of his political positions, from following M.N. Roy to exploring issues dear to the Hindu right, and much more. Along the way, we get a rare peek into the factionalism and pettiness of the Hindi literary world of the twentieth century, and the wondrous and grand debates which characterized that milieu.
Writer, Rebel, Soldier, Lover features a formidable cast of characters: from writers like Premchand, Phanishwarnath Renu, Raja Rao, Mulk Raj Anand and Josephine Miles to Prime Minister Jawaharlal Nehru, revolutionary Chandra Shekhar Azad and actor Balraj Sahni. And its landscapes stretch from British jails, an intellectually robust Allahabad and modern-day Delhi to monasteries in Europe, the homes of Agyeya's friends in the Himalayas and universities in the US. This book is a magnificent examination of Agyeya's civilizational enterprise.
Vishnu Purana by Bibek Debroy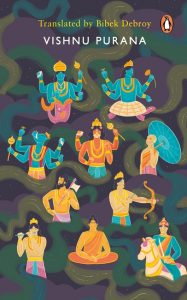 The Vishnu Purana is part of a series of eighteen sacred Hindu texts known collectively as the Puranas. It occupies a prominent position among the ancient Vaishnava Puranas which recount tales of creation and the many incarnations of Lord Vishnu. It describes the four classes of society, the four stages of life, and key astronomical concepts related to Hinduism.
Brimming with insight and told with clarity, this translation of the Vishnu Purana by Bibek Debroy presents readers with an opportunity to truly understand the classical Indian mythic texts. Debroy has previously translated the Bhagavata Purana, the Markandeya Purana, and the Brahma Purana.
Banaras Talkies by Satya Vas
Bhagwandas Hostel at Banaras Hindu University can be mistaken as being like any other college hostel, but that would be a gross error. For, among the corridors of BD Hostel roam never-before-seen characters: Suraj the narrator, whose goal is to woo a girl, any girl; Anurag De, for whom cricket is life, literally, and Jaivardhan, whose melancholia gets him to answer every query with 'ghanta'.
Follow the adventures of the three friends and others as they navigate undergraduate life in one of India's most vibrant colleges, plan to steal exam papers, struggle to speak to women, find friends in corridors lined with dirty linen, and forge lifelong bonds amid bad mess food.
First published in Hindi in 2015, Banaras Talkies has remained on the bestseller list since then. A slice-of-life novel, it captures college life with all its twists and turns. Written with the idiomatic flourish that is the hallmark of Banarasi colloquialism, this comic novel is one of India's great coming-of-age novels.
Shunya by Sri M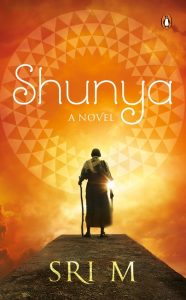 He appears out of nowhere in a sleepy little neighbourhood in suburban Kerala. He calls himself Shunya, the zero. Who is he? A lunatic? A dark magician? A fraud? Or an avadhuta, an enlightened soul? Saami-as they call him-settles into a small cottage in the backyard of the local toddy shop. Here he spins parables, blesses, curses, drinks endless glasses of black tea and lives in total freedom. On rare occasions, he plays soul-stirring melodies on his old, bamboo-reed flute. Then, just as mysteriously as he arrived, Shunya vanishes, setting the path for a new avadhuta, a new era. This first novel by Sri M is a meditation on the void which collapses the wall between reality and make-believe, the limited and the infinite. With its spare storytelling and profound wisdom, it leads us into the realm of 'shunya', the nothingness of profound and lasting peace, the beginning and end of all things.
Where the Sun Never Sets by Stuti Changle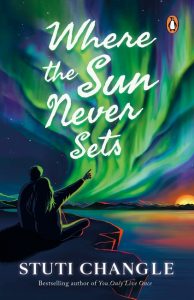 'A story about finding hope in the darkest of times that will brighten your day!'
If you find someone's diary, would you dare open it?
Well, if you chance upon your old diary, would you dare read through your past?
Iti is forced to move back to her hometown of Mussoorie amid worldwide lockdown to work on her first movie script. Iti's chance encounter with her first love, Nishit, reunion with her estranged best friend, Shelly, and nights spent reading her well-kept diary, make her best memories and worst nightmares come to life. She has always run away from her past, but now has no choice.
Will reading her diary prove to be an adventure worth taking for completing the script? Will life be the same? Ever?
Set in the COVID-19 lockdown, from the national bestselling author of On the Open Road and You Only Live Once, Where the Sun Never Sets is a riveting personal account of unforgettable childhood dreams, turbulent teenage years, complicated close relationships, human resilience, and the never-ending journey of growing up.
Apprenticed to the Himalayan Master by Sri M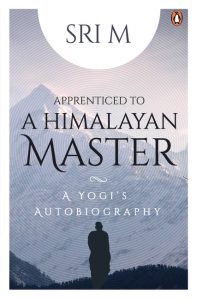 In this tell-all autobiography, Sri M writes about his fascinating journey as a young man from the southern coast of India to the mystical Himalayan Mountains. At the age of nineteen and a half, he felt an irresistible urge to go to the Himalayas in quest for his great Master. He finally met his Master at the Vyasa Cave, beyond the Badrinath shrine. After spending three and half years with his Master, wandering freely across the length and breadth of the Himalayan ranges, he was instructed to go back to live in the plains and lead a normal life. He started working for a living, fulfilled his social commitments and prepared himself to teach others all that he had learned and experienced. This book reveals the spiritual journey of a young lad from Kerala, who by his sincerity and dedication evolved into a living yogi. Sri M shares his knowledge of the Upanishads and spiritual insights born out of first hand experiences in his autobiography. Apprenticed to a Himalayan Master will make for an engaging and riveting read for those interested in the life and teachings of Sri M.
India's Money Heist by Anirban Bhattacharya
From the creator-producer of Savdhaan India, the producer of Crime Patrol, and the bestselling author of The Deadly Dozen: India's Most Notorious Serial Killers, comes the true story behind one of India's biggest and most sensational bank heists.
31st December 2007. New Year's Eve. A sleepy town in Kerala called Chelembra finds itself in the national headlines for India's biggest bank heist to the tune of a whopping Rs 8 crore which included 80 kg of gold.
A crime that was supposedly inspired by a Bollywood blockbuster, this is the sensational story of that heist seen from both sides of the coin-the planning and execution by the mastermind criminals, and the difficult, yet thrilling, investigation by the Kerala police team led by P. Vijayan.
Constructed from extensive first-person interviews of the police team that solved the crime and the confession details of the criminals, this is the true story of how India's biggest bank heist was executed and the cat-and-mouse game that ensued.
Yoga Also for the Godless by Sri M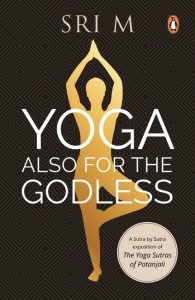 Practitioners of the ancient science of yoga have long contended that you don't have to be a Hindu, in the conventional sense, to practise yoga, even though its origins lie in India. Renowned spiritual teacher, author, social reformer, educationist and global speaker Sri M goes a step further in this new and path-breaking book-he proves that, let alone belonging to a particular religion, one doesn't even need to believe in God to be a true yogi. One of the best-known Vedantic scholars of our times, he draws on his deep knowledge of ancient Indian scriptures to prove that the godless are as capable as the God-inspired of reaching the pinnacle of self-realisation and bliss through yoga.
Based on a profound understanding of Patanjali's Yoga Sutras, this is a step-by-step guide to the theory and practice of yoga for those who seek to know it better, and also for the young and the millennial, who may be stepping out for the first time. In lucid prose, with photographs for visual aid, Sri M takes us through the most complex notions of breath, body and posture with admirable brevity and clarity.
Live Your Best Life by Dr. Amrinder Bajaj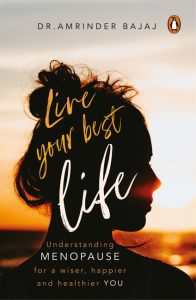 Understanding Menopause for a Wiser, Happier and Healthier You.
Jezebel by KR Meera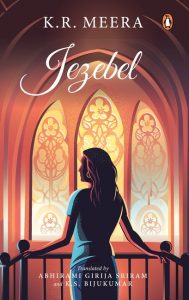 Jezebel, a young doctor in Kerala, struggles against the cruel realities of a patriarchal world-realities that not even her education, resolve or professional brilliance can shield her from. Her already contentious divorce proceedings go suddenly awry, and her unhappy marriage holds complex secrets. In K.R. Meera's blistering new novel, which takes the form of a courtroom drama to show us the rich inner worlds of its characters, we see Jezebel reflect on her life and its pivotal points as she takes the stand. Through her memories, we see her grow from a reticent, serious young woman to a rebel who refuses to bend to the conventions of society.
Like the Biblical story of Queen Jezebel, who was much maligned as a scheming harlot and infamously thrown to her death from her palace window, Jezebel is a novel that asks if independent women can ever live lives that are free of judgement K.R. Meera's hypnotic prose, in this elegant translation from the Malayalam by Abhirami Girija Sriram and K.S. Bijukumar, makes resonant allusions to the Bible in powerful ways that elucidate the correlations between legend and the protagonist's life while also exploring how sexuality and gender roles are manipulated by the dictates of society.
Madam Sir by Manjari Jaruhar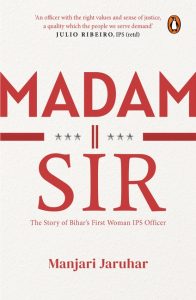 After an unexpected turn of events upended the homemaker role her parents had planned for her, Manjari Jaruhar overcame extraordinary odds to become the first woman from Bihar to join the country's elite police cadre.
A masterclass in courage, resilience and leadership by a woman who broke new ground and thrived despite being viewed with disbelief and derision by her colleagues, Madam Sir is a stirring account of a sheltered girl's rise to the top echelons of the Indian Police Service.
Set against the backdrop of significant events such as the Bhagalpur blindings, the 1984 anti-Sikh riots and Lalu Prasad's reign in Bihar, Madam Sir looks at the IPS from the inside, through a woman's eyes.
This is a story that will inspire you to pursue your dreams and infuse you with the spirit to reach impossible heights.
The Life and Times of George Fernandes by Rahul Ramagundam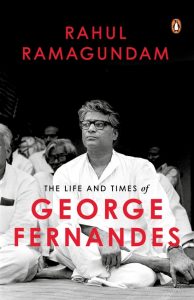 The Life and Times of George Fernandes chronicles the story of George, who rose from the streets of Bombay to stride the corridors of power. In this extraordinary biography, Rahul Ramagundam opens a window to George's political evolution and traces the course of the Socialist Party in India from its inception in 1930s to its dissolution into the Janata Party in the late 1970s. In the process, this book explores the trail of India's opposition parties that worked to displace the long-ruling Congress Party from its preeminent position.
A Thousand Kisses Deep by Novoneel Chakraborty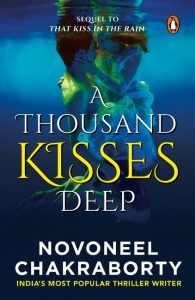 Humiliatingly rejected by Haasil, even after she thought she had him, Pallavi sets forth on a self-destructive path, seeking one life-thrill after the other. All she desires is to heal the wounds that haunt her every move, not allowing her to be herself. Neither can she forget Haasil nor can she reach him any more. That is, until she meets . . . Palki, Haasil's ex-wife who is presumed dead by the world.
Talking to Palki, Pallavi realizes she has found the ultimate weapon to destroy Haasil: the one man who changed her life and persona forever. She plans a deadly set of events that catch Haasil, Palki and his current love, Swadha, unaware. As the dice of destiny is rolled, the question looms: will Pallavi destroy Haasil irreversibly using his once true love, Palki, or will she, for once, come to terms with her deep love for him?
A Thousand Kisses Deep is an emotional whirlwind depicting modern layered relationships, lost love and how, sometimes, destiny's plans are quite contrary to what we have been coveting all our life. As Haasil, Pallavi, Palki and Swadha go about life seeking their personal answers and solace, they realize love, after all, is still not done with any of them . . .
Bhagat Singh by Satvinder Juss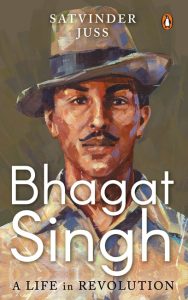 A timely antidote, this meticulously researched biography is an expansive foray into the life of Bhagat Singh. The volume deliberates upon his family from before when he was born, examining along the way the role that various episodes, policies and people played in shaping the identity of a legendary revolutionary, while also delving into his opinions on important questions of the time. It shines a bright light on the oft-ignored personal influences that made Singh who he was, along with the issue of his contested identity in today's politics. This is the definitive Bhagat Singh biography of our times.
Sone Chandi ke Buth by KA Abbas, edited by Syeda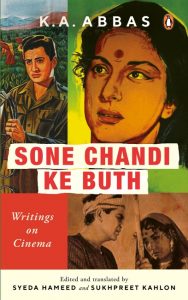 Sone Chandi ke Buth is a collection of writings on cinema that includes the observations, thoughts and
reflections of Khwaja Ahmad Abbas. Originally written in Urdu by the well-known journalist, screenwriter and film-maker, it has now been translated for the first time into English.
Where the Cobbled Footpath Leads by Avinuo Kire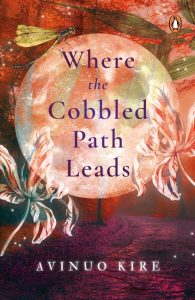 Where the Cobbled Path Leads is a folk fantasy novel, interweaving fantasy fiction with Naga spirit stories and folklore.
Eleven-year-old Vime is struggling to come to terms with the demise of her beloved mother. She has a special place she frequents-a cobbled footpath near her house which leads to a forest. On the day of her mother's death anniversary, not wanting to return home, Vime follows the cobbled footpath all the way to the deep end of the woods and discovers that the trail leads to a magnificent tree. She falls asleep under it only to wake up and find that the footpath has disappeared. Tei, a forest spirit, helps her relocate the missing pathway.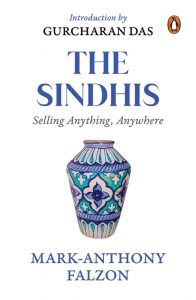 This book examines the social and cultural infrastructure that sustains Sindhi business and its trade networks. It provides a rich historical context to the narrative by tracing the origin of Sindhi Trade to the annexation of Sindh in 1843, when it was incorporated into an expanding global economy. The book also locates Sindhi business within the dynamics of the contemporary Indian diaspora and features several success stories both from India and outside. The book emphasizes the commercial inventiveness, spatial mobility, and adaptability of Sindhis—-the qualities crucial to building successful cosmopolitan businesses.
Lilavati by Govardhanram Tripathi
An exemplar of Indian literature-the only and heart-rending biography of a daughter by her father
In a moment of rare passion Govardhanram Madhavram Tripathi, author of Sarasvatichandra, exclaimed 'I only want their souls'. He was referring to the souls of his countrymen and women, which he sought to cultivate through his literary writings. Lilavati was his and Lalitagauri's eldest daughter. Her education and the writing of Sarasvaticandra were intertwined. She was raised to be the perfect embodiment of virtue, and died at the age of twenty-one, consumed by tuberculosis. In moments of 'lucidity' , she spoke of her suffering and that challenged the very foundations of Govardhanram's life. In 1905 he wrote her biography, Lilavati Jivankala. This is a rare work in biographical literature, a father writing about the life of a deceased daughter. Despite Govardhanram's attempts to contain Lilavati as a unidimensional figure of his imagination, she goes beyond that, sometimes by questioning the fundamental tenets of Brahminical beliefs, and at others by being so utterly selfless as to be unreal even to him.
Lilavati: A Life is a cross between literature in translation, social and political history, and women's studies. Tridip Suhrud's introduction dwells on the themes of the cultivation of selfhood, of nation and the ideal of sacrifice, which is sure to resonate with contemporary readership, especially women.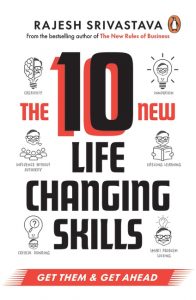 The earlier 3 Industrial Revolutions (3IRs) created blue collar and white-collar jobs, which required people to carry out instructions, not question authority and follow time tested systems and processes.
Now, we are in the midst of the 4th Industrial revolution (4IR), also called Industry 4.0. It is creating 'green collar' jobs, which need people to 'think, reflect and act'. To develop these abilities and perform the green collar jobs efficiently, it is critical that professionals develop certain skills -the 10 new life-changing skills:
1. Creativity
2. Innovation
3. Critical Thinking
4. Framing the Right Question
5. Smart Problem-Solving
6. Lifelong Learning
7. Storytelling
8. Influence Without Authority
9. Humanness
10. Entrepreneurial Spirit.
This book will introduce readers to these skills, which they can apply in their businesses and professions to come up trumps.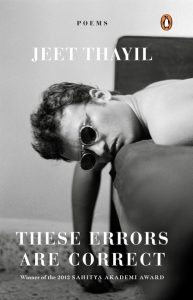 A meditation on grief, These Errors are Correct is Jeet Thayil's most intimate work to date. In poems of tenderness and rage, time blurs into a continuous present visited by Billy the Kid, the Buddha, Lata Mangeshkar, Jesus and Beethoven, by unnamed protagonists for whom faith and addiction are interchangeable, and by a remote god-like figure who will 'lick / your wound with his infected tongue'. A range of fixed and invented forms–rhymed syllabics, terza rima, ghazals, sonnets, the sestina, the canzone, stealth rhymes–make for a virtuosic, haunting collection. Originally published in 2008, the book has been out of print since 2010. With illustrations by the author, this new edition returns to the reader an essential and timeless book of poems. These Errors are Correct won the 2013 Sahitya Akademi Award.
A collaboration between Jeet Thayil and The Burning Deck, the track on the back flap appears as 'Aquatic' in These Errors are Correct, and as 'The River Under the River' on The Burning Deck album Where My Leaves Come to Rest. You can find the music of The Burning Deck on Bandcamp/Soundcloud & Spotify.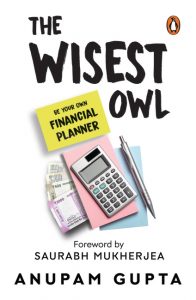 India is witnessing a major change in the way we look at money. Having reached the middle income status as a country, a vast section of the youth is now aspiring for higher financial goals. This large population is breaking away from its parents in almost every way, including financially. But the new generation of Indians entering the workforce demand more knowledge on their investments. They constantly grapple with complicated questions surrounding money: What do they do with their money? How do they plan for their future? Most of the time, they get bad advice. Mutual funds have not really delivered meaningful returns, stock selection is extremely complicated and sophisticated investments like PMSs, AIFs, etc., are only for the wealthy.
This book tries to help these young investors by offering them a framework they can use to create wealth in the long run. Using the wisdom and experience of Indian's top personal finance professionals, the book answers critical questions, such as: Should I rent a house or buy a house? Passive investing versus active investing? Stocks versus mutual funds? Debt funds or FDs? And finally – crypto or no crypto?
Do Different by Joy Bhattacharjya and Amit Sinha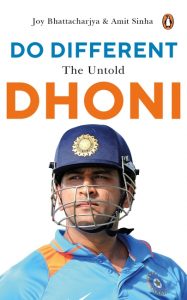 Out of the box thinking, ruthless pragmatism and an innate ability to understand, define and then redefine the game of cricket are probably the hallmarks of Mahendra Singh Dhoni's cricket. From hitting countless sixes in his school ground in the sleepy town of Ranchi to finishing a run chase with another towering six in a World Cup final against Sri Lanka, Dhoni's journey is undoubtedly one of the most iconic of our times. Many have tried to decode his mystique, and yet, every account seems to have fallen frustratingly short of capturing the essence of the man.
Instead, in Do Different, we offer diverse perspectives on the man: from a fellow wicketkeeper and competitor reminiscing on Dhoni's early years; to MSD's first agent with his perspective on the journey of brand Dhoni; to an international fast bowler who played with MSD since his first-class days and then starred for him in the Indian Premier League.
From the matches and moments that defined Dhoni in the IPL, in international cricket and even off the field, to his life beyond the game of cricket, this is your ultimate MSD book.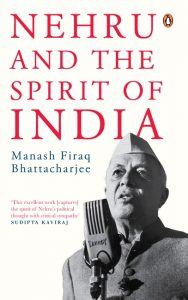 Jawaharlal Nehru was Plato's philosopher king, who 'discovered' an India that remains an undiscovered possibility. Nehru and the Spirit of India is a critical and nuanced perusal of his intellectual and political legacy.
From the 'politics of friendship' between Nehru and Sheikh Abdullah, Nehru's defense of secularism in the Constituent Assembly Debates, to what propelled Nehru to curb free speech in the First Amendment, Manash Firaq Bhattacharjee draws from political history to illuminate fierce debates in India today: Kashmir, the CAA, and hate speech. Be it contemporary events like the miracle of Ganesha drinking milk and the use of Vedic astrology in Chandrayaan-2, or the agonising suicide of a doctor, the author examines the fractured nature of Indian modernity, which Nehru had suggestively called a 'garb'. Bhattacharjee bolsters Nehru's view that India is enriched by the encounter of cultures and that we must not discard the past, but engage with it.
As a second-generation refugee, Bhattacharjee argues for a 'minoritarian' approach to national politics. Breaking ideological and disciplinary protocols, he compels us to learn from the insights of poets and thinkers. Lucidly written, this provocative book offers an original perspective on Nehru and Indian history.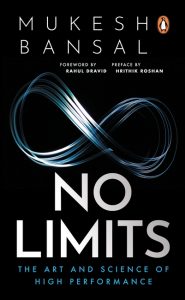 Tech entrepreneur Mukesh Bansal has been a lifelong student of human performance optimisation. He has studied the science behind it, and worked closely with high performers across business, sports and entertainment, to understand what it takes to transcend apparent limitations and achieve true potential.
Through his entrepreneurial experience and studying the field of health and fitness, Bansal came to understand the enormous power of plasticity: the ability of the human brain to rewire itself at will as we develop new skills. He also realised that high performers across domains rely on common tools that were embraced by ancient wisdom and are validated by modern science. Knowing that high performance is not a matter of genetics or luck is highly empowering.
No Limits distils Bansal's findings on talent, deliberate practice, mindset, habit, willpower and learning. It is a guide to maximising one's potential with well-defined strategies. So, no matter what you do, you can be a superior version of yourself, performing at increasingly better levels, constantly reaching higher.