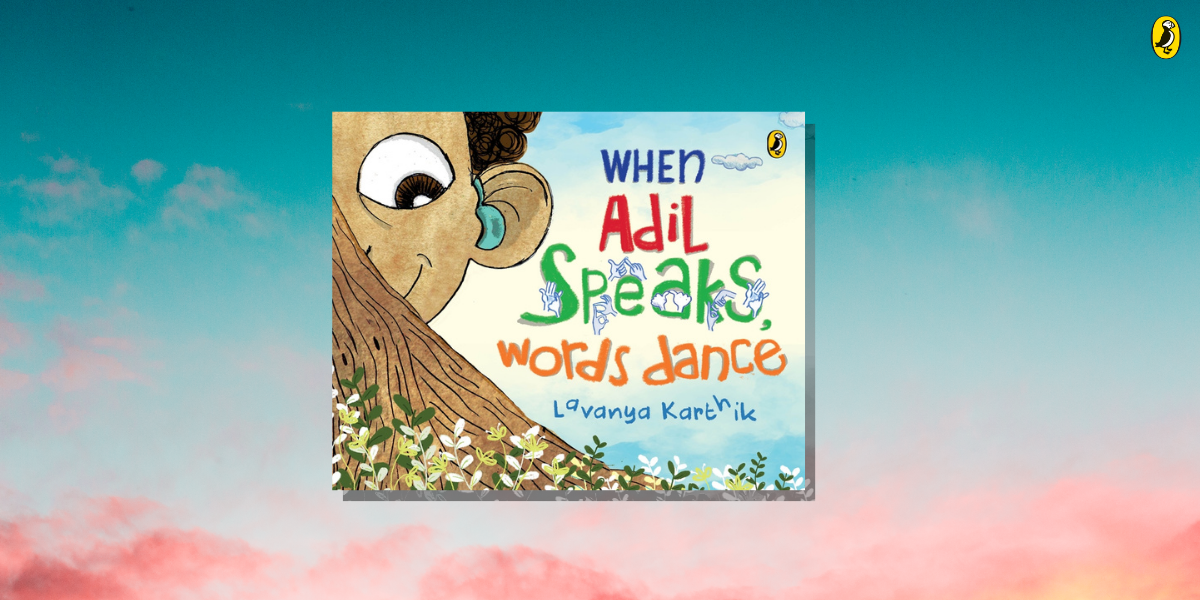 We have adored Adil ever since we got our hands on the book. We chatted with Lavanya Karthik, the author of When Adil Speaks, about her creative process, favourite books, and more!
How did Adil come into being?
LK: Adil was a little glimmer of an idea in my head for a long while. I wanted to explore the idea of communication in a picture book. I wanted to address the idea of diversity, as well as look at the little things that make us all the same – fear of not being accepted, shyness, wanting to be heard and seen.  And I was fascinated by sign language. I realised I could do all of this in one book and, slowly and steadily, these ideas developed into 'Adil'.
What was your creative process behind a children's book on inclusivity?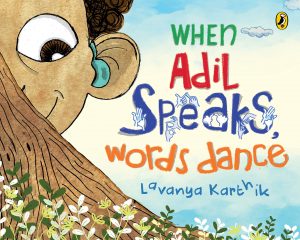 LK: While the central character is disabled, I did not want that to be the focus of the book. Rather, it is his personality that stands out – he is fun, popular, a great athlete. I wanted this book to be about communication, and finding ways to connect. And what better way to connect than through art!
This book then evolved quite organically, as I imagined how the story of Adil and his friend would develop, and how they would figure out a way to 'speak' without words.  Comics seemed the obvious choice; whenever I visit schools or conduct workshops, I find that kids – from the quietest ones to the noisiest, from municipal schools and elite private institutions – love drawing comics. They dive right in, drawing themselves as superheroes, confronting demons, making great speeches. filling up pages and pages with art and ideas.  Then they would gather around, inspecting each other's comics. What better way to make friends!
If you had to recommend a reading list on inclusivity for children (or adults!), which books would you add to it?
LK: This would really be a very, very long list! To narrow it down to a very short one,
Picture Books
I Didn't Understand by Mini Shrinivasan
Guthli Has Wings by Kanak Shashi
My Travelin' Eye by Jenny Sue Kostecki-Shaw
Middle Grade
El Deafo by Cece Bell
Caleb and Kit by Beth Vrabel
Simply Nanju by Zainab Suleiman
YA
Five Flavors of Dumb by Antony John
There Will be Lies by Nick Lake
Dear Rachel Maddow by Adrienne Kisner
Inclusivity and the idea of embracing difference is still a severely stunted conversation in the country. Do you think some level of sensitivity training should be mandatory, particularly for people working in educational institutions?
LK: I think we need to see inclusion as a basic human right and not as an act of benevolence. We need schools and playgrounds, systems and processes that can be accessed by everyone, and that acknowledge diversity, not enforce sameness. Sensitivity training is definitely important as a first step to enabling this.