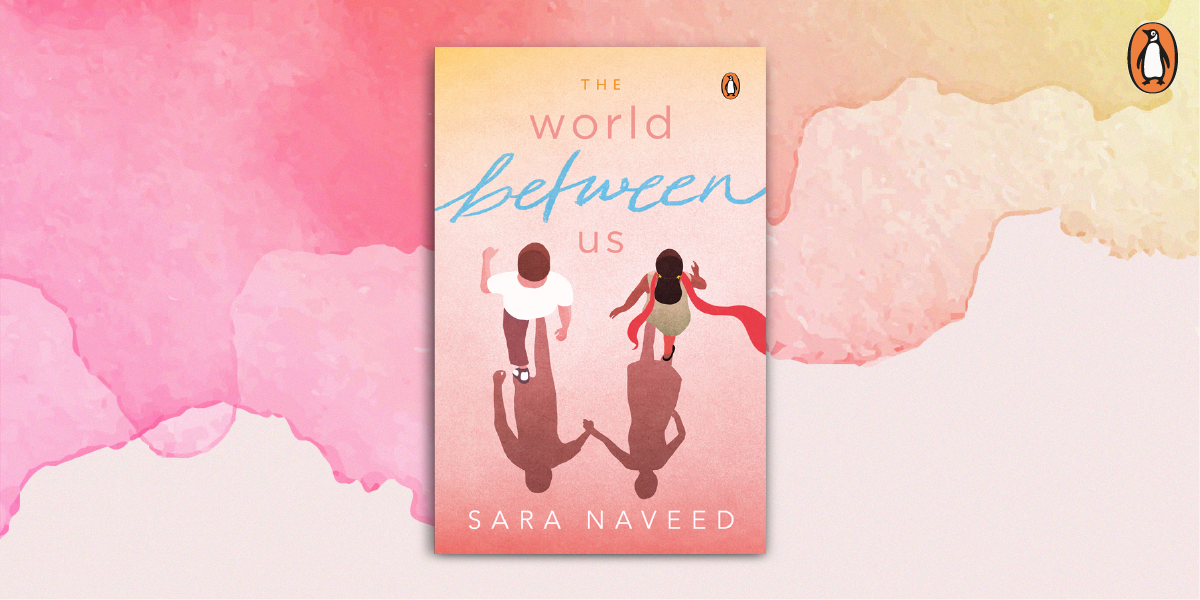 When Amal finds out that her disastrous Tinder match is now going to be her boss, she can't be more annoyed. Qais Ahmed is everything she never wants to be: narcissistic, manipulative and arrogant.
However, despite her relentless efforts, she is unable to resist his charm and wit and is drawn to him once she gets to know the real him.
She soon discovers that he isn't just a part of her professional life but has a deep connection to a past she is trying to forget.
Will this disturbing secret tear them apart or bind them together forever?
Read an excerpt from The World Between Us below:
'Looking for me?' I asked from behind her.
She spun around and looked at me. 'Qais!'
'Hi,' I said, smiling at her.
She quickly came up to me. 'Where were you yesterday? Why didn't you come to work? Do you know how worried I was?' I was silent all through her grand inquisition and just stood looking at her, admiring her.
'You went home that day without a word to me and then yesterday you didn't show up at all. You could have at least informed me. You got me so worried, you've no idea!' I could hear the panic in her voice. 'Qais . . . are you even listening to me? Tell me, what happened to you yesterday? Were you all right? Is everything okay?'
When I remained silent, she asked again, 'Qais, what's wrong? Talk to me!'
Gathering myself, I reached for her hands, my eyes downcast. 'Were you really worried about me?' I asked, my voice low.
'Of course, I was!' she exclaimed in a low voice to match mine.
'Why?' I asked, looking into her eyes.
'What?' she whispered, frowning.
'Why were you worried about me, Amal?' I asked, tightening my grip on her hands and drawing her closer.
'Qais . . .' she whispered breathlessly as the space between us reduced.
'Would you get worried if something were to happen to me?' I asked, looking deep into her eyes. She looked back at me but stayed silent. 'Would you miss me if I died?'
'Qais!' She put her finger on my lip. 'Please don't say that.' Her eyes welled.
'Tell me, would you care if I died?' I continued.
'Please . . . stop saying that,' she said as a tear rolled down her cheek, her finger trembling over my lips.
Taking advantage of her emotional vulnerability, I kissed her finger. She gasped and looked at me wide-eyed.
'Qais . . .' she whispered, shocked, taking a step back.
'I know you care . . . I know you do . . .' I said, reaching for her hand.
She withdrew her hand from mine and wiped her cheek. 'What . . . what are you saying?' she sniffed,
turning away.
'Just answer my question. Do you care for me?'
'Of course, I do. So what?' she asked, turning back to look at me.
I smiled. 'That means only one thing, Amal. You're in love with me.'
---
Is Amal in love with Qais? Read The World Between Us to find out!