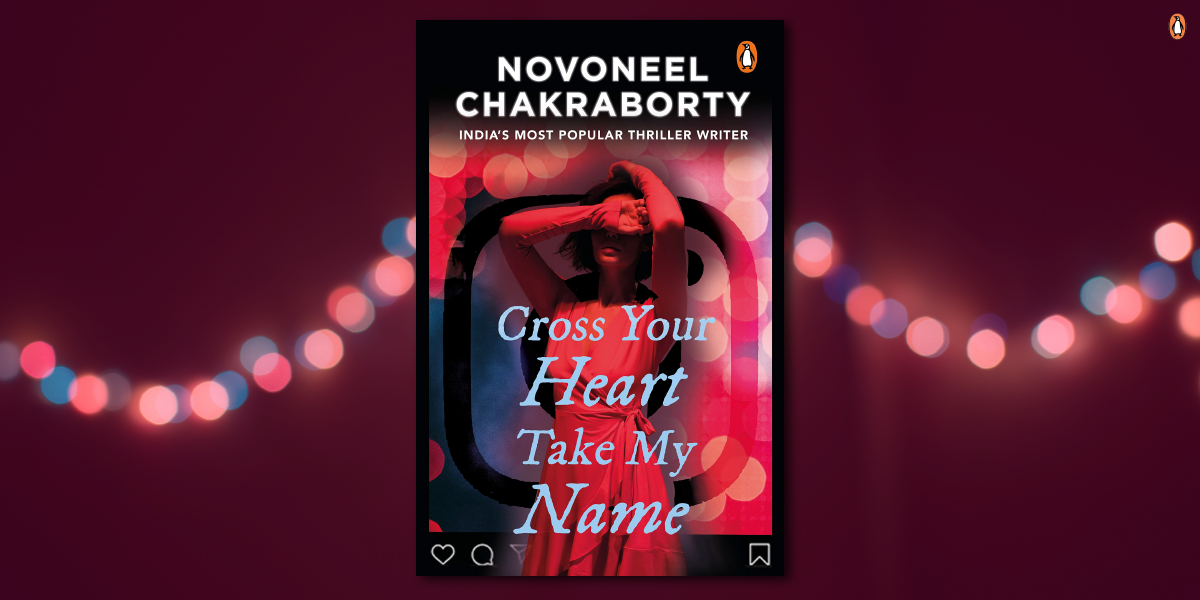 Garv Roy Gill and Yahvi Kothari are consumed by the proverbial once-in-a-lifetime kind of love. Bored with their mundane daily routine, their adventurous streak makes them decide, one day, to escape the present and begin a new reality somewhere far, far away.
The day arrives and we experience it through Garv's perspective. Things, however, don't seem to go to plan.
We picked the most enticing quotes to give you a glimpse into what the present looks like for him though Novoneel Chakraborty's thrilling writing from the prologue of his book, Cross Your Heart Take My Name.
Garv lights a cigarette early morning, unlike his everyday habit of smoking with his coffee at office.
'…But today was different. Or perhaps today was mundane but I was different.'
We get a glimpse into his emotional side this morning, knowing he is soon to leave everything behind.
'Leaving something behind always troubled me. But for the first time, I was seeking adventure in that "trouble"'
'Nobody knew I was going to disappear. It was unfair to my employees and the company. But the essence of this plan was to not think about others. It was about being selfish and living for yourself.'
He reminisces his relationship with Yahvi.
'I realized it was not about the number of meetings or the amount of time that you spent with a person, it was about how intense your feelings were for each other, how strong the bond was.'
'What did we have between us? This question had given me sleepless nights. I wanted to ask her so many questions.'
Unfortunately, things don't go as plan. Yahvi shows up at the meeting point late, only to say they must delay their plans. He drives to office.
'Though I wasn't supposed to go to work, the change in plan made me decide otherwise. I kept checking my phone for messages from her but there were none.'
Finally, before sleeping, he gets a message from her.
'I'm sorry I couldn't meet you today. Will meet you soon and discuss our plan. I have cancelled my ticket. Hope you have done it too.
I read the message again and again but still didn't understand what she was talking about. I replied: We did meet. What happened? All okay?'
What's happening? Why did the plan get cancelled and why did Yahvi act like they hadn't met at all. There's more thrill to come, get your copy of Novoneel Chakraborty's new book to join the journey!