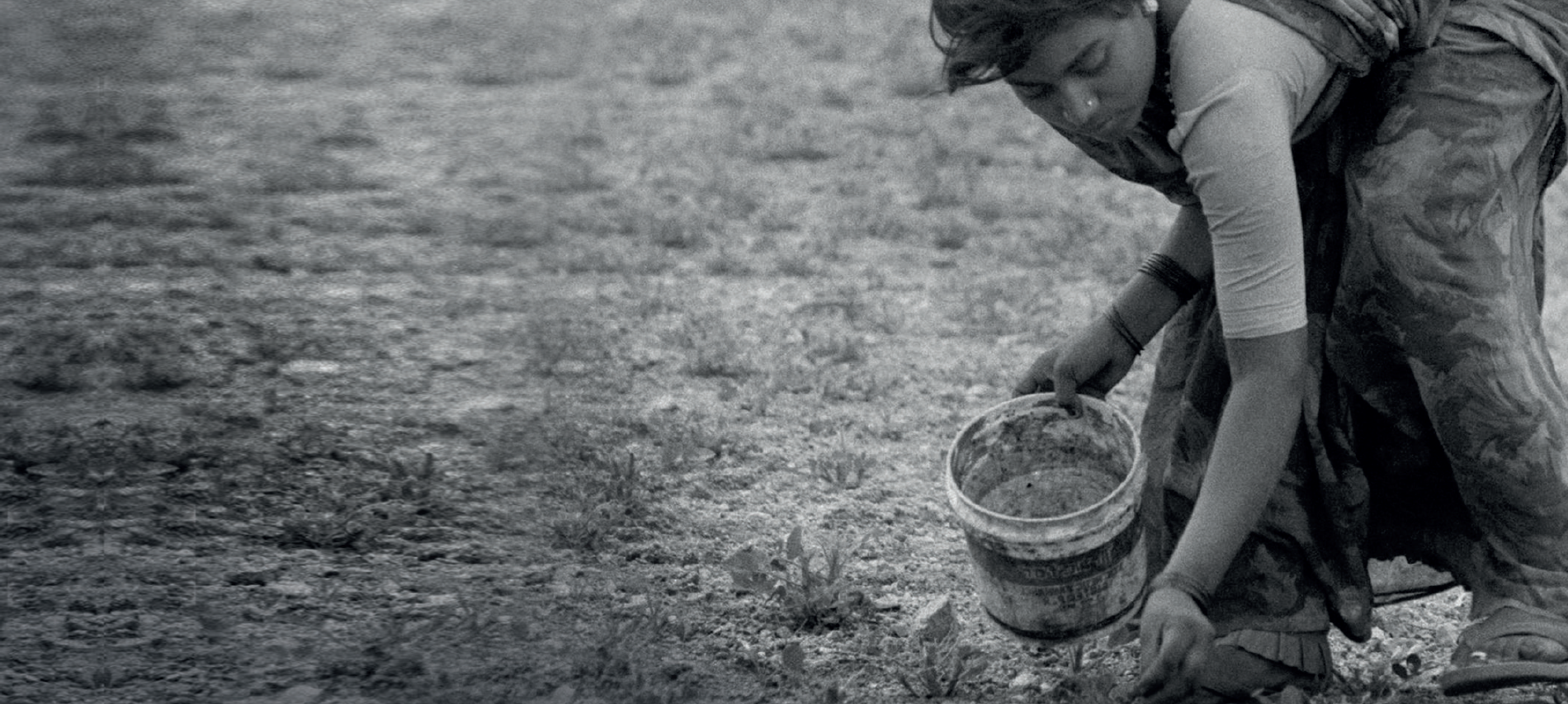 Palagummi Sainath has been a journalist and reporter for thirty-seven years and has covered rural India full time for twenty-five of those. His book, Everybody Loves a Good Drought, is the established classic on rural poverty in India. Twenty years after publication, it remains unsurpassed in the scope and depth of reportage, providing an intimate view of the daily struggles of the poor and the efforts, often ludicrous, made to uplift them.

Here's an excerpt from the new introduction to this critically acclaimed work.

———————————-

One of the first things people who have read Everybody Loves a Good Drought ask me is: 'How did you come to give this book its name?' I didn't. I just grabbed the idea from Ramji Lakhan. He was a peasant activist who organized agricultural labourers to fight for their rights in Palamu (then in Bihar, now in Jharkhand).
'We have a great drought going here,' he told me. 'The big people are making much money out of it. And the Block Development Officer (BDO) has gone to harvest the Third Crop.'

I was mystified. 'I know of the kharif crop, harvested in autumn after the rainy season. And I know of the rabi, sown in winter and harvested in spring. But what is this Third Crop?'
'Drought relief,' said Ramji. He'd been hoping I would ask. 'The money that comes in as relief makes the powerful richer than they were. It's quite a good business. We like a good drought here.'

He called the BDO the BTDO, or Block The Development Officer. 'No work takes place unless he gets his cut.' But he did not use the term Third Crop in English. He said teesri fasl. And that remains the title of the Hindi edition of this book.

Another common question: 'Have things changed in these districts since you wrote this book?' Yes. Not always for the better, though. The women stone-quarry workers of Pudukkottai, who drew inspiration from their strength as a collective, changed their world for the better. For many others living in the regions the book's stories come from, things got a lot worse. For a reason Ramji Lakhan understood very well even back then: growing inequality.

An India was emerging where new inequalities were feeding into old ones. Not by accident, but driven by human agency. Even in the year 2000, according to Credit Suisse's Global Wealth Databook, the top 1 percent of the Indian population held 36.8 percent of the total household wealth. By 2016, their share had risen to 58.4 percent, far ahead of their counterparts in the United States, whose share of wealth in their nation was 42.1 percent.

That also means the top 1 percent of Indians held a greater share of wealth that year within our nation than the top 1 percent of Americans ever did within their own. The same year, the Databook shows, the bottom 10 percent of Indians saw their share fall from 0.1 to -0.7 percent––suggesting that many millions whose assets were far lower than their liabilities were sinking further into debt.

The next two deciles, just above the -0.7 group, recorded shares of 0.2 and 0.5 per cent, respectively. Club those three together and it means the bottom 30 percent of the Indian population own next to nothing.
In the year 2000, Forbes listed nine Indians who were dollar billionaires. In 2011–12, when our Socio Economic and Caste Census found that the main breadwinner in 75 percent of rural households take home less than Rs 5000 a month, Forbes said we had fifty-five dollar billionaires. This year, India logged 101 dollar billionaires in the Forbes 2017 list. We now rank number four in the world in that distinguished line-up. But we also rank 131 in the United Nations Human Development Index.

This is where we needed the media to 'signal the weakness in society'. Instead, they celebrated this inequality. Unique success stories, and those on super celebrities, took centre stage. And we focused on how wonderful we were. A small part of the population surely did very well. Clinging to our delusions meant trashing the integrity of the data we gathered on ourselves. We did this with poverty numbers. We do it with farm suicide data.