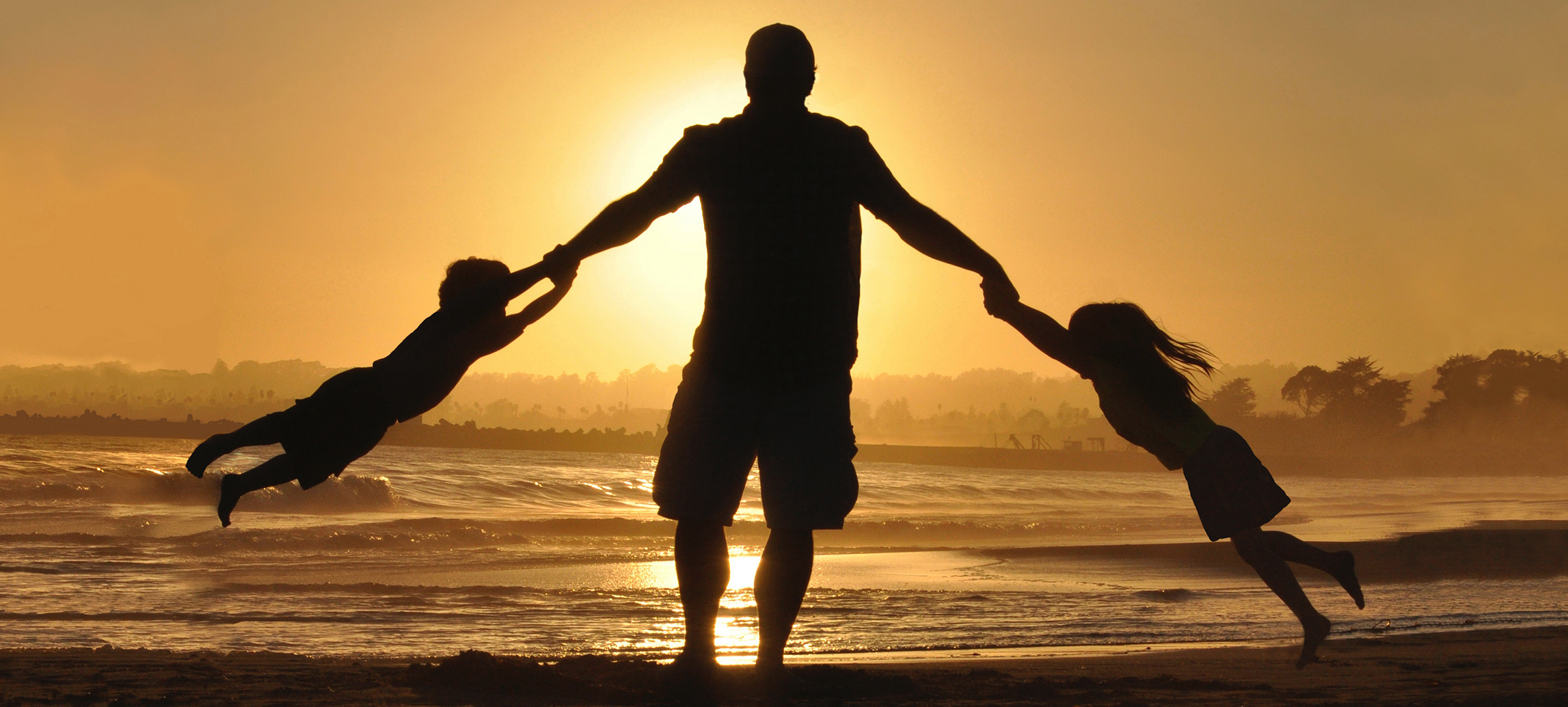 This Father's Day, while you celebrate your father and his contribution to your existence, let us take a moment to look at some of the not-so-great fathers ever written, in some of the greatest books ever written and sympathize with their unfortunate offspring. These fictional fathers, from ragingly violent to downright deranged, will hopefully make you appreciate your own so much more!
Go through our hall of paternal shame and decide if your own father deserves a few extra presents as a mark of your gratitude! After all, 'to quote one of our Dubious Dads, 'How sharper than a serpent's tooth it is to have a thankless child!'
---
Laius in King 'Oedipus'-Sophocles
The legends surrounding the royal house of Thebes inspired Sophocles (496–406 BC) to create a powerful trilogy of mankind's struggle against fate. King Oedipus tells of a man who brings pestilence to Thebes for crimes he does not realise he has committed and then inflicts a brutal punishment upon himself. With profound insights into the human condition, it is a devastating portrayal of a ruler brought down by his own oath
Terrible dad 101- Having been told by an oracle that his newborn son is destined to kill him. Laius binds the infant's feet together with a pin and orders his wife to kill him.
Walter Morel in 'Sons and Lovers' – D.H. Lawrence
Taking its autobiographical inspiration from D.H. Lawrence's experience of growing up in a coal-mining town, Sons and Lovers is a vivid account of the conflict between class, family and personal desires.
The marriage of Gertrude and Walter Morel has become a battleground. Repelled by her uneducated and violent husband, delicate Gertrude devotes her life to her children, especially to her sons, William and Paul – determined they will not follow their father into working down the coal mines. But conflict is evitable when Paul seeks to escape his mother's suffocating grasp through relationships with women his own age. Set in Lawrence's native Nottinghamshire, Sons and Lovers is a highly autobiographical and compelling portrayal of childhood, adolescence and the clash of generations.
Terrible dad 101-Alcoholic, violent and weak and insecure of his own position in his family
King Lear in 'King Lear' – Willliam Shakespeare
In William Shakespeare's moving tragedy of political intrigue and family strife, the ageing King Lear, tired of office, decides to split his kingdom between his three daughters, Goneril, Regan and Cordelia; but the decision to allot their share based on the love they express for him proves to be a terrible mistake. When Cordelia refuses to take part in her father's charade, she is banished, leaving the king dependent on her manipulative and untrustworthy sisters.
Terrible Dad 101- He distributes his wealth on the basis of flattery and fulsome declarations of love, while completely disregarding his youngest, devoted offspring in favour of his two older daughters.
Pap Finn in 'The Adventures of Huckleberry Finn'-Mark Twain
Mark Twain's witty, satirical tale of childhood rebellion against hypocritical adult authority, the Penguin Classics edition of The Adventures of Huckleberry Finn is edited with a critical introduction by Peter Coveney. Mark Twain's story of a boy's journey down the Mississippi on a raft conveyed the voice and experience of the American frontier as no other work had done before. When Huck escapes from his drunken, abusive 'Pap' and the 'civilizing' Widow Douglas with runaway slave Jim, he embarks on a series of adventures that draw him to feuding families and the trickery of the unscrupulous 'Duke' and 'Dauphin'.
Terrible dad 101-One of the most terrifyingly vicious fathers ever written, he is an alcoholic, racist, repellent individual who beats his son to extract whiskey money and almost murders him with a hunting knife.
Harry Wormwood in 'Matilda'- Roald Dahl
A splendiferous new hardback of Matilda, part of a collection of truly delumptious classic Roald Dahl titles with stylish jackets over surprise printed colour cases, and exquisite endpaper designs. Matilda Wormwood's father thinks she's a little scab. Matilda's mother spends all afternoon playing bingo. And Matilda's headmistress Miss Trunchbull? Well, she's the worst of all. She is a big bully, who thinks all her pupils are rotten and locks them in the dreaded Chokey. As for Matilda, she's an extraordinary little girl with a magical mind – and now she's had enough. So all these grown-ups had better watch out because Matilda is going to teach them a lesson they'll never forget.
Terrible dad 101-Pompous with a streak of venom jealousy, he really hates the fact that his daughter is a genius. He is somewhat verbally abusive and destroys her library books, before abandoning her without any noticeable qualms.
Adam Penhallow in 'Penhallow'- Georgette Heyer
The death of Adam Penhallow on the eve of his birthday seems, at first, to be by natural causes. He was elderly after all. But Penhallow wasn't well liked. He had ruled over his estate with an iron will and a sharp tongue. He had played one relative off against another. He was so bad-tempered and mean that both his servants and his family hated him. It soon transpires that far from being a peaceful death, Penhallow was, in fact, murdered. Poisoned. With his family gathered to celebrate his birthday, and servants that both feared and despised him, there are more than a dozen prime suspects. But which one of them turned hatred into murder?
Terrible dad 101-Vicious, domineering and gets his thrills from humiliating and controlling his family especially his sons.
Jack Torrance in 'The Shining' – Stephen King
Jack Torrance's new job at the Overlook Hotel is the perfect chance for a fresh start. As the off-season caretaker at the atmospheric old hotel, he'll have plenty of time to spend reconnecting with his family and working on his writing. But as the harsh winter weather sets in, the idyllic location feels ever more remote . . . and more sinister. And the only one to notice the strange and terrible forces gathering around the Overlook is Danny Torrance, a uniquely gifted five-year-old.
Terrible dad 101-Deranged dad who lets his personal and external demons send him on gleeful spree to murder his wife and son.