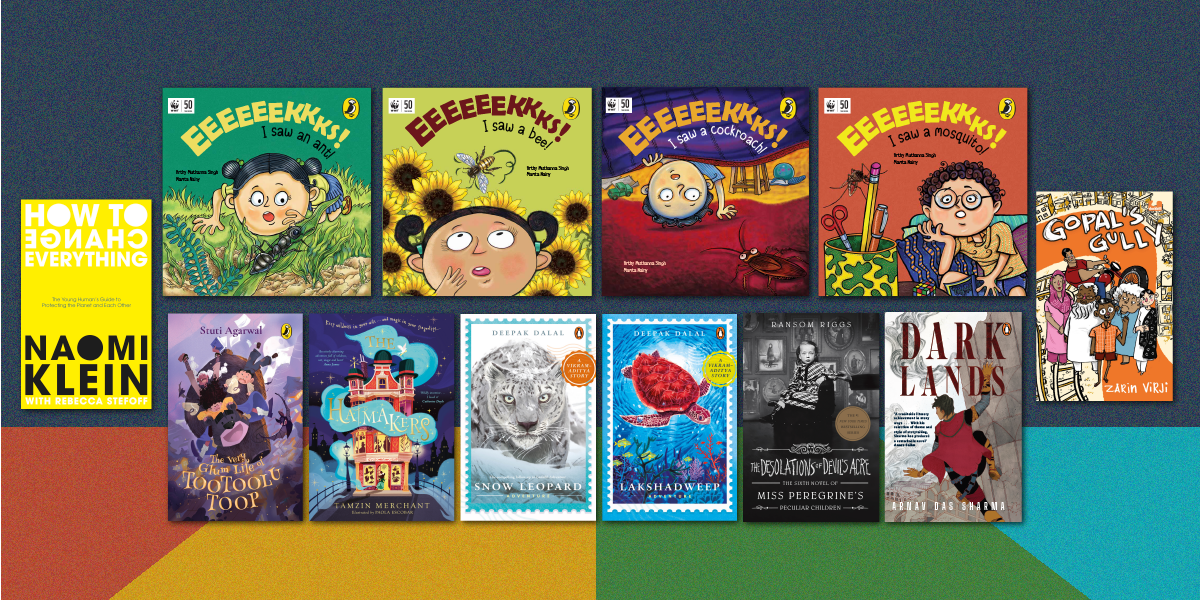 February may be the shortest month, but that doesn't mean our list of new reads won't be long! Here are some brand-new delights to make this month fabulous for you and the little ones: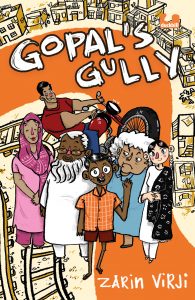 Gopal's Gully
by Zarin Virji
When Gopal's mother dies, his uncle brings him to Mumbai to get a job because he has few prospects as a Dalit boy in a UP village. Gopal is cast into the unfamiliar world of Squatters Colony, where he has no family or friends. He gets his first job at the bicycle shop owned by the sage Chacha and rapidly makes friends with the strange and diverse people who live in the community – Chacha's friendly daughter-in-law, the neighbourhood thug Raja, the three-legged Tiger and beautiful Ayesha. And he learns that when disaster strikes and lives fall apart, he too has a family in the gully.
Eeks Series
by Arthy Muthanna Singh & Mamta Nainy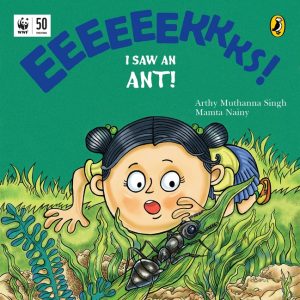 Eeks! I Saw an Ant!
Ants are small but that's not all! Enter the jaw-dropping world of ants and explore some fascinating facts about one of the most hard-working critters of the insect kingdom!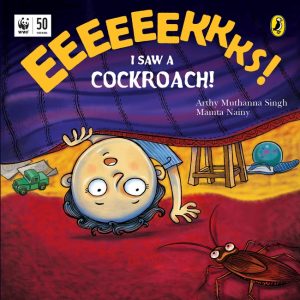 Eeks! I Saw a Cockroach!
Whether cockroaches fill you with dread or wide-eyed wonder, there's no denying the fact that they are some of the most amazing creatures of the insect universe. So, dash right into their wonderful world, find out everything about them and be prepared to be super surprised!
Eeks! I Saw a Bee!
What's the buzz about bees? What do they do all day? Why are they important? Find out everything about bees in this buzzing book and discover the big ways in which these little  insects contribute to our environment.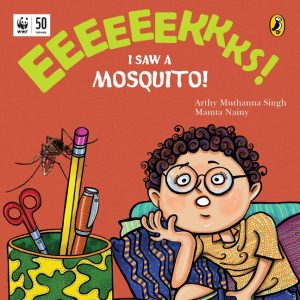 Eeks! I Saw a Mosquito!
Mosquitoes are mostly known as tiny troublemakers. But there are lots of interesting facts about these delicate insects. Read this book to find out about their many species, sizes, diets, homes and-most importantly-why they bite!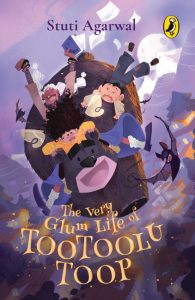 The Very Glum Life Of Tootoolu Toop 
by Stuti Agarwal
'To every witch, wizard and glum, I'm Tootoolu Toop, a ten-year-old, fully trained witch of the Oonoodiwaga tribe from the Darjeeling mountains. Like every other ordinary human who wants to live a life of magic, us witches and wizards want to experience the non-magical world too (I do for sure). For me, the 'ordinary' world is nothing short of an adventure. So I have left my tribe to live life as a glum.
This is my story.'
Tootoolu is on the run. From her mundane life of stirring grasshopper's legs into potions and  her underground home where her tribe has been in hiding for 569 years. Will Tootoolu find what she's looking for-best friends, books and a chance to be who she truly is?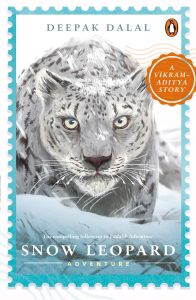 A Vikram–Aditya Story: Snow Leopard Adventure
by Deepak Dalal
Vikram and Aditya are back in magnificent Ladakh. Having finally freed their young friend Tsering from the hands of dangerous men, they've set themselves up for an even great challenge: to locate the the grey ghost of the Himalayas, the snow leopard. The boys join a team of ecologists and explorers in their search for this immensely rare and beautiful creature of the wild. But high up in the Himalayas, amidst daunting mountains and dark valleys, everyone has just one question on their mind: how do you study an animal you cannot find? Journey in search of the elusive Snow Leopard with an enthralling tale set in one of India's most splendid destinations.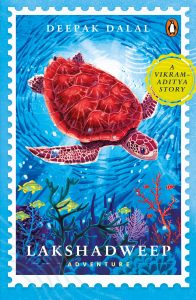 A Vikram–Aditya Story: Lakshadweep Adventure
by Deepak Dalal
Far out in the Arabian Sea, where the waters plunge many thousands of metres to the ocean floor, lie a chain of bewitching coral atolls-the Lakshadweep Islands. Vikram and Aditya dive into lagoons with crystal-clear water and reefs that are deep and shrouded in mystery. But when they stumble upon a devious kidnapping plot, their idyllic holiday turns into a desperate  struggle for survival. Forced out into the sea in the eye of a raging storm, they endure a shipwreck, only to be marooned on a remote coral island. Journey through these breathtaking islands with a tale of scuba diving and sabotage, set in one of India's most splendid destinations.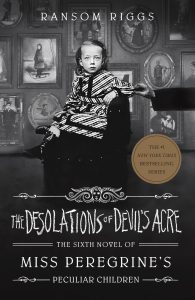 The Desolations of Devil's Acre
by Ransom Riggs
The last thing Jacob Portman saw before the world went dark was a terrible, familiar face.
Suddenly, he and Noor are back in the place where everything began – his grandfather's house. Jacob doesn't know how they escaped from V's loop to find themselves in Florida. But he does know one thing for certain: Caul has returned. After a narrow getaway from a blood-thirsty hollow, Jacob and Noor reunite with Miss Peregrine and the peculiar children in Devil's Acre. The Acre is being plagued by desolations – weather fronts of ash and blood and bone – a terrible portent of Caul's amassing army.
Risen from the Library of Souls and more powerful than ever, Caul and his apocalyptic agenda seem unstoppable. Only one hope remains – deliver Noor to the meeting place of the seven prophesied ones. If they can decipher its secret location. Jacob and his friends will face deadly enemies and race through history's most dangerous loops in this thrilling page-turner, the final adventure in the beloved Miss Peregrine's Peculiar Children series.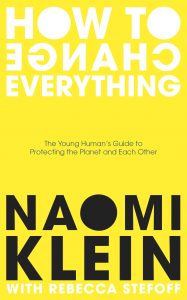 How To Change Everything
by Naomi Klein
'Young people are not just part of the climate change movement. They are
leading the way. Will you be one of them?'
Forget everything you think you know about climate change. Klein presents her urgent message about saving the environment by asking three simple questions: Where are we? How did we  get here? What happens next? From the Great Barrier Reef to Hurricane Katrina to school environmental policies to Greta Thunberg – climate change impacts every aspect of the world you live in. How to Change Everything will provide readers with clear information about how our planet is changing, but also, more importantly, with inspiration, ideas, and tools for action. Because young people can help build a better future. Young people can help change everything.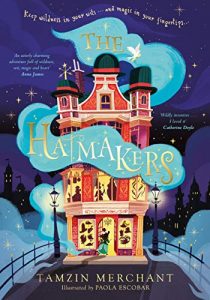 The Hatmakers
by Tamzin Merchant
Cordelia comes from a long line of magical milliners, who weave alchemy and enchantment into every hat. In Cordelia's world, Making – crafting items such as hats, cloaks, watches, boots and gloves from magical ingredients – is a rare and ancient skill, and only a few special Maker families remain. When Cordelia's father Prospero and his ship, the Jolly Bonnet, are lost at sea during a mission to collect hat ingredients, Cordelia is determined to find him. But Uncle Tiberius and Aunt Ariadne have no time to help the littlest Hatmaker, for an ancient rivalry between the Maker families is threatening to surface. Worse, someone seems to be using Maker magic to start a war. It's up to Cordelia to find out who, and why.
Darklands
by Arnav Das Sharma
India is reeling from an environmental catastrophe-water has replaced oil as the most valuable commodity and our cities have become nightmarish places infested with gangs, secretive corporations and powerful religious figures. An advanced form of technology enables the manufacture of humans in laboratories. In this dystopia, Haksh, born in a lab, does what he shouldn't have: he falls in love with a human.
Darklands is a coming-of-age novel about violence and transgression, and above all, love: both all-consuming and redemptive. Dark and bleak, it heralds journalist Arnav Das Sharma as a major new voice in Indian YA fiction.
~
Revamp those bookshelves! It's going to be an exciting month for the young ones (and the older ones!)