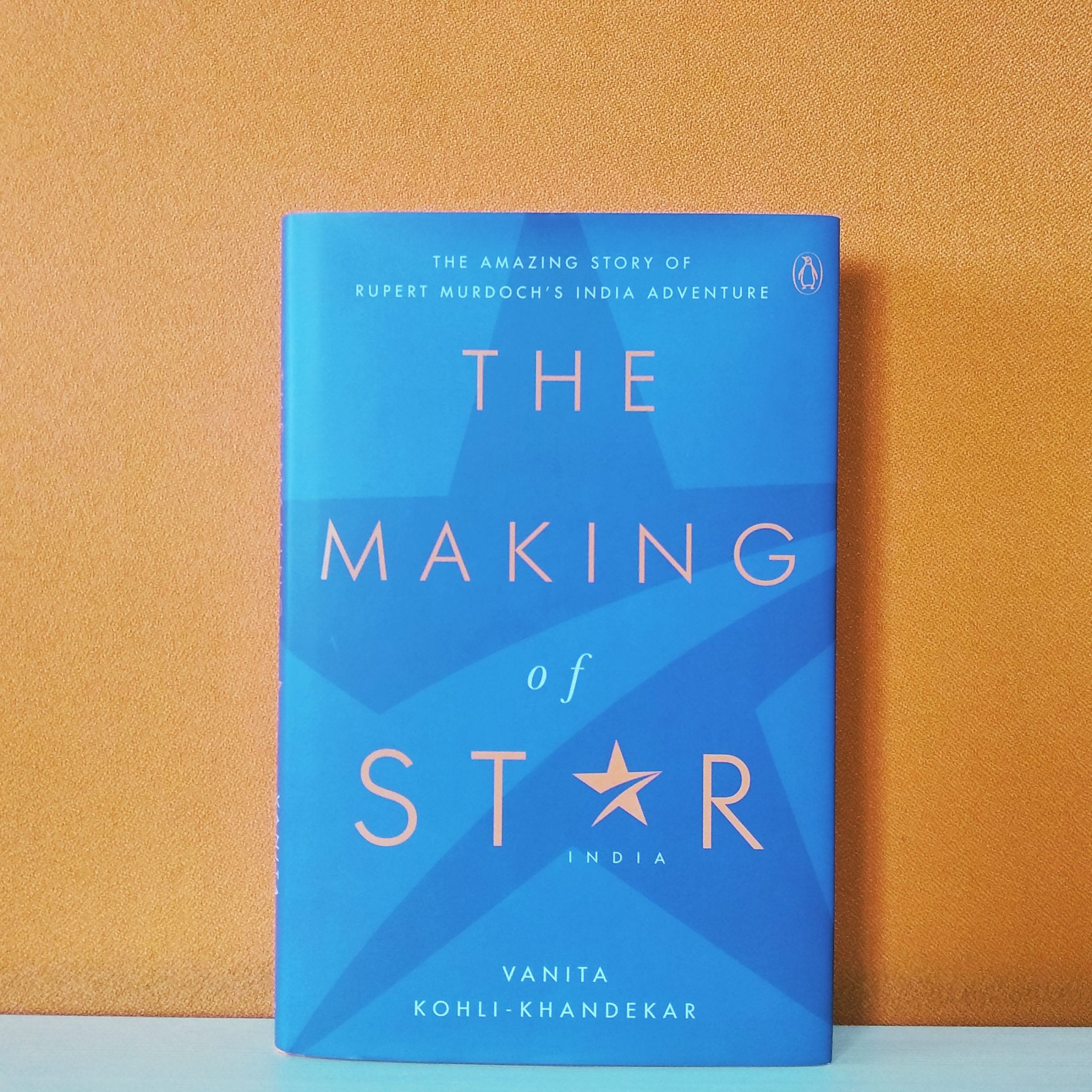 The Making of Star India by Vanita Kohli-Khandekar is the story of an audacious bet on an unknown market by one of the most colorful media owners in the world. When Rupert Murdoch, executive chairman, News Corporation, bought Star TV in the early 1990s nobody knew that it would become one of the three largest media firms in India with revenues of over $2 billion. Mr. Murdoch's News Corporation was the first major global media firm to showcase the potential of the Indian media market. Many other companies then followed his lead.
This book maps the ups and downs of Star India with interesting anecdotes. These feature a host familiar names – Richard Li, Rathikant Basu, Peter Mukerjea, Uday Shankar, Sameer Nair and both Rupert and his son James Murdoch.
Here are a few interesting firsts from Star in India:
Star's first big success in India was the creation of Channel [V], which created a buzz all over the world. It was also India's first music channel.
Star commissioned its first Indian show in the year 1993, called The India Show by Mr. Raghav Bahl.
Star appointed Mr. Rathikant Basu as its first CEO of News Television India in the year 1996. This was also Star's first senior appointment within India.
Star's first big success in the news industry in India was through an English news bulletin, Star News, in the year 1996. The show featured Mr. Prannoy Roy, whose rising popularity helped in the promotion of the news bulletin.
In the year 1998, Star came up with India's first private news channel Star News.
The year 2001, Star launched India's first private radio station – Radio City.
Star recorded its first successful year in India in 2003 on the back of popular shows such as Kaun Banega Crorepati, Kyunki Saas Bhi Kabhi Bahu Thi, on Star Plus.
In 2014 Star revived and put on the world stage an ancient Indian game called kabaddi, through the Pro-Kabbadi League. It is now the second most viewed game on TV after cricket.
---
The Making of Star India tells the thrilling story of Indian television through its most notable protagonist: Star TV . The book is available now!