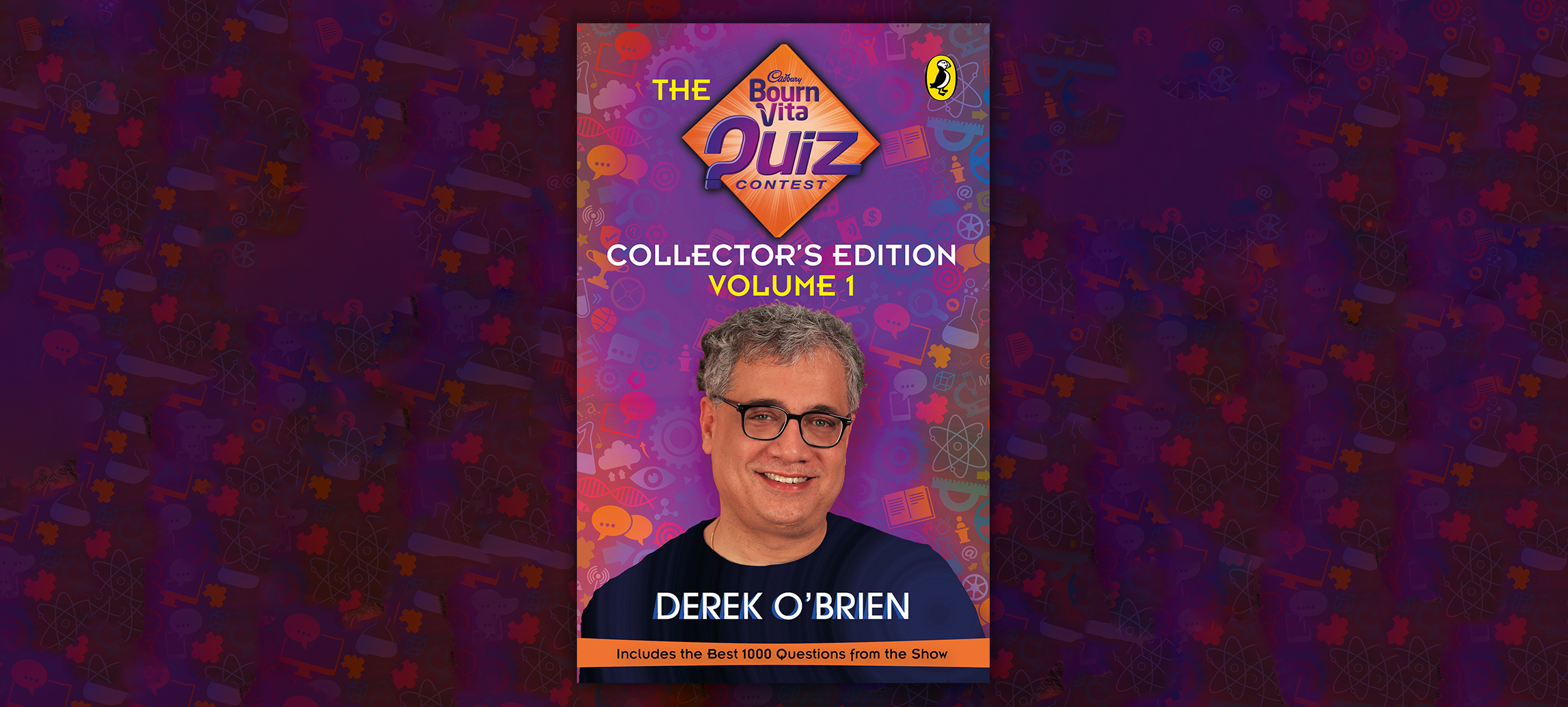 The award-winning Bournvita Quiz Contest started as a radio programme in 1972, then shifted to television in the 1990s. Since 1994, it has been hosted by Asia's best-known quizmaster, Derek O'Brien, in his inimitable style, and it holds the record for being the longest-running knowledge game show on Indian television. This definitive edition, The Bournvita Quiz Contest Collector's Edition comprises a selection of the best Q & As from this iconic children's show.
Here's what our readers have to say about the must-watch show of the '90s!
"I used to buy 1kg packs of Bournvita to be a prodigy child after reading this…amazing book!!"
– @karankumbria20
∼
 "The best thing that happened on the weekends. He was fun watching and learning."
– @bookaville
∼
"Every Sunday glueing on to TV and competing with cousins in who answers the most!!!"
– @amimehta
∼
 "The buzzer rounds!!"
-@nishtha.shah11
∼
"I used to tune in and realise how much I don't know( every time!). Derek was amazing throughout."
-@richa_reads
∼
 "The amazing way Derek used to narrate the questions and our real-time contest with cousins."
– @goodreadpoetry
∼
"The orange Bournvita mugs– Also our school hosted it once."
-@ashrey_official
∼
 "His voice"
-@divya_katta
∼
 "DEREK! The opening."
-@parinitie
∼
"the jingle"
-@pradishabrar
∼
"Challenging questions which increased my knowledge."
-@a2kamat
---
Featuring 1000 questions, carefully curated from the exhaustive twenty-year-old archives, this book is dotted with heartening anecdotes, fun trivia and thoughtful essays by people who worked on this much-loved show.