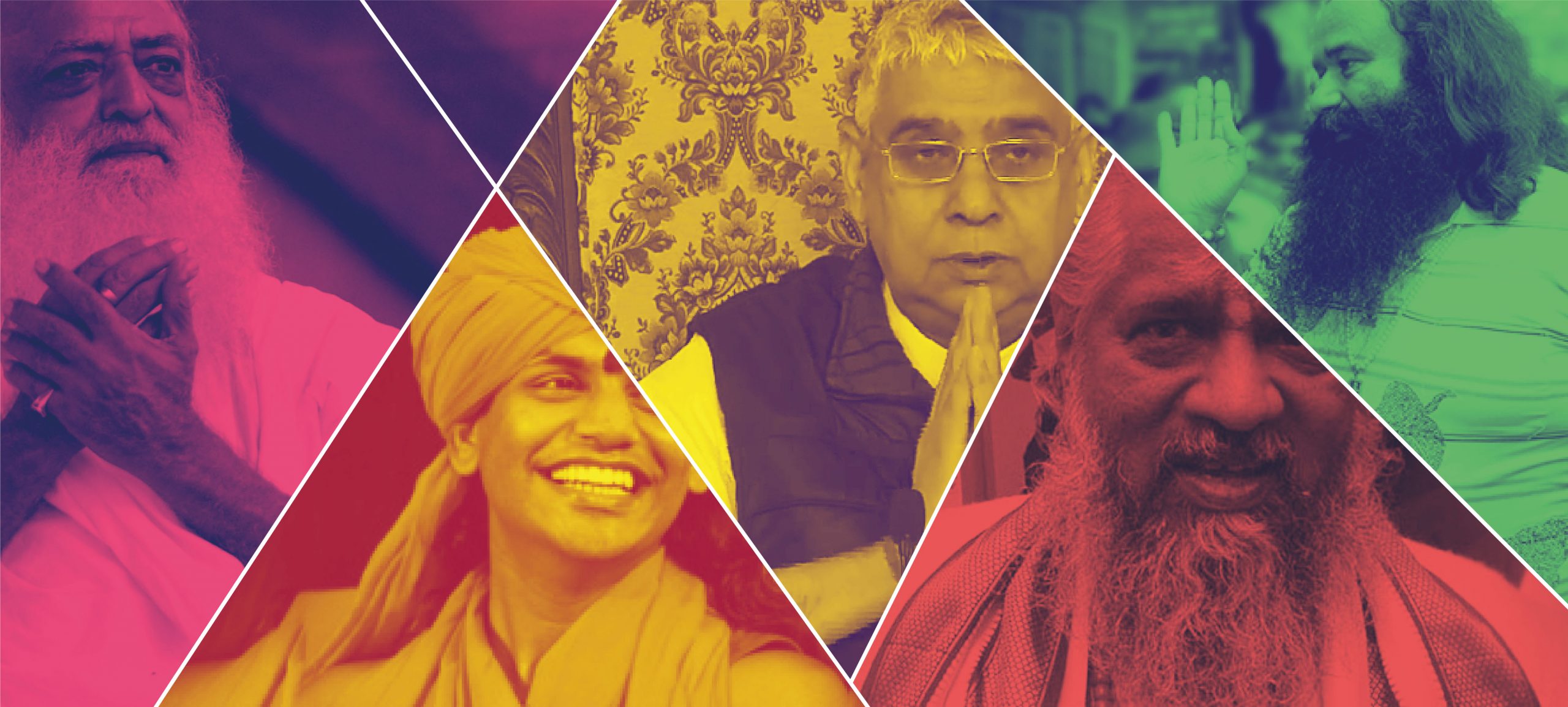 In August 2017, Gurmeet Ram Rahim the leader of Dera Sacha Sauda, was convicted to life imprisonment for raping two of his disciples. Just as Ram Rahim took over our timelines and imaginations- the pertinent question was: how did this man get millions of seemingly normal people to believe that spreading peace and equality involves rape, castration and violence? 
Just like Ram Rahim, there are several self-styled godmen who are wrapped in controversies and have allegedly committed heinous crimes. These are a few infamous godmen who thought they were invincible until the law caught up with them.
Asaram Bapu
Asaram Bapu preached the existence of 'One supreme conscious' and had rape allegations levelled against him.


Swami Nithyananda
Swami Nithyananda is regarded as a spiritual leader and believed by his disciples to be a reincarnated deity.


He claimed that the video was morphed and denied being the man in the video. In 2012, he was accused of rape by an Indian born American citizen.
Sant Rampal
This so-called godman claims to be a successor of Sant Kabir. He came into the spotlight after being charged with sedition, murder, attempt to murder and forgery.


Chandraswami
Chandraswami is best known for being the spiritual adviser of a former Prime Minister. He claimed to be able to read minds and cast spells on any individual.


Gurmeet Ram Rahim

This self-proclaimed godman headed the Dera Sacha Sauda sect since September 23, 1990. He fancies himself as the 'rockstar guru' as he is also a singer and actor. Anurag Tripathi's book, Dera Sacha Sauda and Gurmeet Ram Rahim: A Decade-long Investigation, reveals the atrocities perpetrated by him.