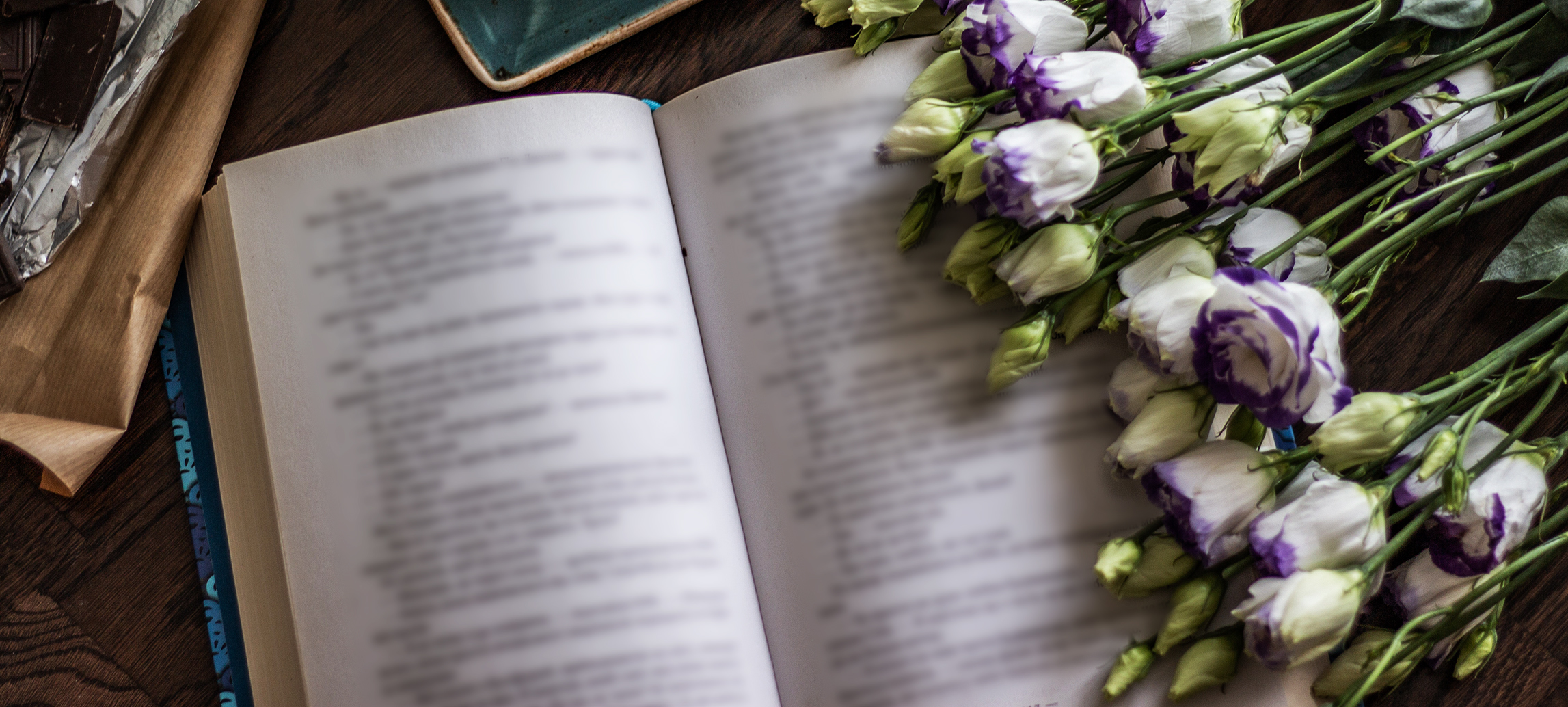 The month of June brings along with it lazy days and a summer sojourn in tow. Why not take some time out to go through our splendid list of much-awaited books for this month?
Gun Island
 
Bundook. Gun. A common word, but one which turns Deen Datta's world upside down.
A dealer of rare books, Deen is used to a quiet life spent indoors, but as his once-solid beliefs begin to shift, he is forced to set out on an extraordinary journey; one that takes him from India to Los Angeles and Venice via a tangled route through the memories and experiences of those he meets along the way. There is Piya, a fellow Bengali-American who sets his journey in motion; Tipu, an entrepreneurial young man who opens Deen's eyes to the realities of growing up in today's world; Rafi, with his desperate attempt to help someone in need; and Cinta, an old friend who provides the missing link in the story they are all a part of. It is a journey which will upend everything he thought he knew about himself, about the Bengali legends of his childhood and about the world around him.
Gun Island is a beautifully realised novel which effortlessly spans space and time. It is the story of a world on the brink, of increasing displacement and unstoppable transition. But it is also a story of hope, of a man whose faith in the world and the future is restored by two remarkable women.
My Seditious Heart

My Seditious Heart collects the work of a two-decade period when Arundhati Roy devoted herself to the political essay as a way of opening up space for justice, rights and freedoms in an increasingly hostile environment. Taken together, these essays trace her twenty-year journey from the Booker Prize-winning The God of Small Things to the extraordinary The Ministry of Utmost Happiness: a journey marked by compassion, clarity and courage. Radical and readable, they speak always in defence of the collective, of the individual and of the land, in the face of the destructive logic of financial, social, religious, military and governmental elites.
In constant conversation with the themes and settings of her novels, the essays form a near-unbroken memoir of Arundhati Roy's journey as both a writer and a citizen, of both India and the world, from 'The End of Imagination', which begins this book, to 'My Seditious Heart', with which it ends
The Magic Weight-Loss Pill

What's the one remedy common to controlling diabetes, hyperthyroidism, kidney and liver stones and excess weight? Lifestyle. Luke Coutinho, co-author of The Great Indian Diet, shows us that nothing parallels the power and impact that simple sustained lifestyle changes can have on a person who's struggling to lose excess weight or suffering from a chronic disease.

An immensely accessible guide, The Vedic Wedding will take you to the roots of the Hindu wedding ceremony, on a journey of its evolution from the Rig Vedic times to the present day. A.V. Srinivasan brings the best of his experiential wisdom as a Hindu priest and scholar in the US in uniquely accessible explanations of each ritual of the traditional ceremony, along with a wealth of knowledge about their origin, variations and significance. One of its kind, this book will help you understand and appreciate, as well as execute, the traditional Vedic wedding ceremony and get a flavour of India's wedding culture, its true meaning and significance.
The Deadly Dozen

A schoolteacher who killed multiple paramours with cyanide; a mother who trained her daughters to kill children; a thug from the 1800s who slaughtered more than 900 people, a manservant who killed girls and devoured their body parts.
If you thought serial killers was a Western phenomenon, think again!
These bone-chilling stories in The Deadly Dozen will take you into the hearts and heads of India's most devious murderers and schemers, exploring what made them kill and why?
The Reluctant Billionaire
 
Shanghvi is one of the most interesting and least understood business minds whose journey has been shrouded in mystery because of his reticence.
This book is an extraordinary story of an ordinary man, who chooses to stay anti-famous. He would rather have his face unrecognized, his story untold. But at a time, when a billion dreams are simmering in an aspiring India, this tale is for everyone who has once had a secret dream, an insanely bold one.
Super Century
 
What is it about the Indian psyche that makes us so incapable of fulfilling our promise as a nation? Why are we so averse to risk, resigned to mediocrity and mired in a collective lack of confidence? India has so much potential but seems forever stuck on the brink of actualization, unable to muster the political will and geo-economic force to clear the final bar. The stakes are higher than ever, and India's moment is now.
In Super Century, Raghav Bahl offers a cogent and candid assessment of how we got where we are and a clear blueprint of what we need to do, both at home and in the world, to fulfil our promise going forward.
India's Most Fearless 2

First-hand reports of the most riveting anti-terror encounters in the wake of the 2016 surgical strikes, the men who hunted terrorists in a magical Kashmir forest where day turns to night, a pair of young Navy men who gave their all to save their entire submarine crew, the Air Force commando who wouldn't sleep until he had avenged his buddies, the tax babu who found his soul in a terrifying Special Forces assault on Pakistani terrorists, and many more.
Their own stories, in their own words. Or of those who were with them in their final moments. The highly anticipated sequel to India's Most Fearless brings you fourteen more stories of astonishing fearlessness, and gets you closer than ever before to the personal bravery that Indian military men display in the line of duty.
Go!: India's Sporting Transformation 
Bright-eyed aspirants in sports-from badminton to gymnastics-are training across the country. Homegrown leagues are attracting the world's best athletes and professionals. The country boasts multiple World No. 1 teams and athletes, and sporting achievements are handsomely rewarded.
Much of this was simply unthinkable at the turn of the millennium. Today, there is no longer a doubt that an Indian can excel at sports. A country is changing the way it looks at sport and, along the way, how it looks at itself.
Go! features a never-before-seen collection of essays by leading athletes, sports writers and professionals, who together tell a compelling story of India's ongoing sporting transformation.
Beyond Asanas

Have you ever wondered how these names for yoga poses came about, inspired from animals, nature, and even sages?
Using thirty carefully researched asanas, yoga teacher Pragya Bhatt draws upon her own yoga practice and research to make a connection between ancient Indian mythology and modern yoga practice.
By depicting the beauty and form of each asana through the lens of Joel Koechlin, this book intends to add meaning and value for practitioners and non-practitioners alike, shedding new light on a familiar subject.

Sufi is the story of two boys who grew up in Dongri, Mumbai.
One of them, Iqbal Rupani, aided and abetted by a corrupt policeman, is drawn towards criminal activities in his teens. As he becomes powerful and influential as a racketeer and smuggler, he creates a puritan code of conduct for himself: no drinking, no smoking and no murders. He comes to be known as 'Sufi' because of his principles and philosophical manner of speaking.
The other boy, Aabid Surti, grows up to become a famous author. How did the lives of these two boys, which began on such a similar note, diverge so drastically? This book presents an astonishing real-life story, with the sweep and scale of Kane and Abel, told by one of India's most beloved storytellers.
Cricket Country
This is a capacious tale with an improbable cast of characters set against the backdrop of revolutionary protest and princely intrigue. The captain of the Indian team was nineteen-year-old Bhupinder Singh, the embattled Maharaja of Patiala. The other cricketers were selected on the basis of their religious identity. Most remarkable, for the day, was the presence in the side of two Dalits: the Palwankar brothers, Baloo and Shivram.
Drawing on an unparalleled range of original archival sources, Cricket Country is the untold story of how the idea of India was fashioned on the cricket pitch in the high noon of empire.
Bulletproof

A first-of-its-kind account, Bulletproof is the story of a female combat journalist and her encounters with insurgency from north-east India. Going beyond mere statistics, of deaths and arms recovered, and other documentary evidence, it shows us how conflict impacts women, children, health, environment, sanitation, wildlife and society. This book is a collection of rare human stories from one of the most under-reported regions in the world.
The Body Myth
Mira is a teacher living in the heart of Suryam, the only place in the world the fickle Rasagura fruit grows. Mira lives alone, and with only the French existentialists as companions, until the day she witnesses a beautiful woman having a seizure in the park. Mira runs to help her but is cautious, for she could have sworn the woman looked around to see if anyone was watching right before the seizure began.
Mira is quickly drawn into the lives of this mysterious woman Sara, who suffers a myriad of unexplained illnesses, and her kind, intensely supportive husband Rahil, striking up intimate, volatile and fragile friendships with each of them that quickly become something more.

Afghanistan, 1977. Kanishka Nurzada, the son of a leading carpet seller, falls in love with his friend Maihan, with whom he shares his first kiss at the age of sixteen. Their romance must be kept secret in a nation where the death penalty is meted out to those deemed to be kuni, a derogatory term for gay men. And when war comes to Afghanistan, it brings even greater challenges-and danger-for the two lovers.
From the cultural melting pot of Kabul to the horrors of an internment camp in Pakistan, Kanishka's arduous journey finally takes him to the USA in the desperate search for a place to call home-and the fervent hope of reuniting with his beloved Maihan. But destiny seems to have different plans in store for him.
Intimate and powerful, The Carpet Weaver is a sweeping tale of a young gay man's struggle to come of age and find love in the face of brutal persecution.
An India Reimagined

M.N. Buch, known as the architect of Bhopal, was awarded the Padma Bhushan in 2011. He studied economics at Cambridge University before joining the Indian Administrative Service (IAS) in 1957. He famously wrote five letters to former Prime Minister Manmohan Singh-ranging from the deterioration of the Indian Institutes of Technology (IITs) to Indo-American relations and how India must not be deferential to the US, and to assert the country's right to help rebuild Afghanistan.
This book is a collection of twenty articles that have been divided into six major themes, namely the IAS, reforms (police, judiciary and electoral system), economics, social challenges (health, corruption and reservation), and governance and environment. Original and thought-provoking, this is a must-read for those concerned with the idea of India and how change can be brought.