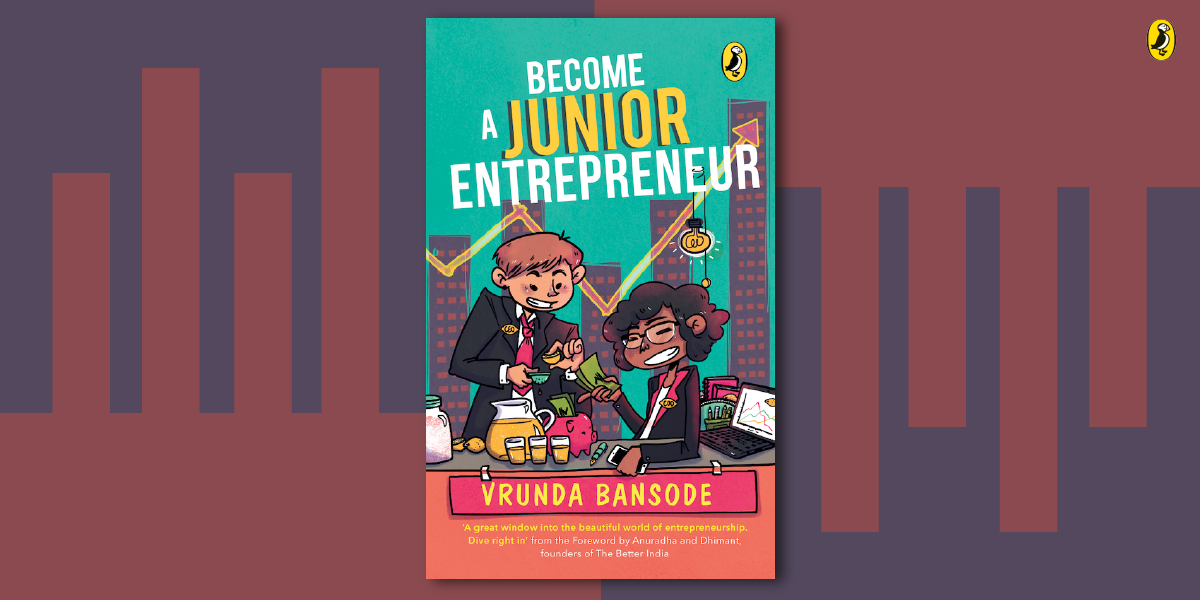 Entrepreneurs are bringing education online, connecting families at the touch of a button and revolutionizing the shopping experience-in short, they're changing the way we live.
Following the success of Become a Junior Inventor, Vrunda Bansode gives every kid a hands-on crash course in entrepreneurship in her new book, Become a Junior Entrepreneur. Here is a checklist on how you can convert an idea into a venture, from the book.
---
Think of all the things that you can build on to develop your business as an entrepreneur and note them down. Right now, do not think of constraints. Just think of all that you would like to do. Innovate. Invent. Dream big! Now comes the reality check. Let us think of what you can actually work towards and have a good chance of succeeding at. How does one figure that out? Try to answer these questions for each of the businesses you have listed:
Do I myself have the skill of making this product or delivering this service?
(Hint: If you want to start a baking business but do not know how to bake, the answer would be No. If you want to start a web design service and are good at using design softwares yourself, your answer is Yes.)
Do I know who might be the customers for my business and can I reach them easily?
(Hint: If you are developing a book-trading app and know that many of your friends will use the service, your answer is Yes. But let's say you are considering starting a garden clean-up service and don't have any houses with gardens around you, the answer is No.)
Do many people need this product or service?
(Hint: Everybody needs and buys toothbrushes regularly, so the market is large. But not everyone needs dental braces, so the market is much smaller.)
Roughly how much money is needed to start this business and will I be able to get it through my savings, allowances and borrowings from family and friends?
Can I start working towards this right away – at least within a few months?
For any idea that you end up with more No-s than Yes-es, mark it as a passion to be pursued later. Where your Yes-es are more than the No-s, get going! If you have a Yes for all five questions, that's a great place to start. But if you had to scrap all of your ideas, don't be hassled. Just start again or see if you can modify an idea you like even a little until you get all five Yes-es.
Another great way to start is to team up with your friends. You will have more helping hands and great ideas on board, and there's nothing wrong with having a little bit of fun on the side. Many great start-ups started with a team of founders rather than a single founder.
If it is not just you, but you and a group of friends who want to start a business together, then do the above as a group exercise. The group together will then have the skill of ideation, knowledge, access to prospective customers and the ability to get the money or seed capital—as it is called in the business world—to start your new business.
From sifting through ideas to running a business, Become a Junior Entrepreneur accompanies the reader through every stage of turning a nascent dream into a commercially viable start-up.