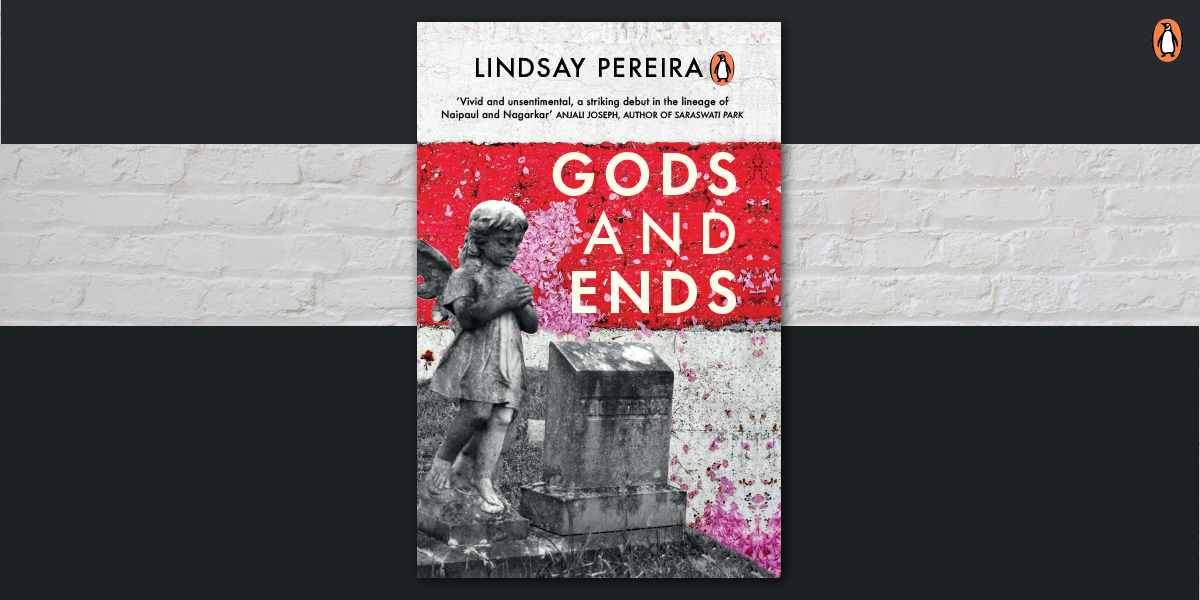 Philomena Sequeira knows what she wants by the time she turns fourteen. Her father wants something else. Her neighbours deal with adultery, abandonment and abuse, by hoping for a place in heaven.
Life is unyielding for the tenants of the rundown Obrigado Mansion in Orlem, a Roman Catholic parish in suburban Bombay. They grapple with love, loss and sin, surrounded by abused wives and repressed widows, alcoholic husbands and dubious evangelists, angry teenagers and ambivalent priests, all struggling to make sense of circumstances they have no control over.
Gods and Ends takes up multiple threads of individual stories to create a larger picture of darkness beneath a seemingly placid surface. It is about intersecting lives struggling to accept change as homes turn into prisons. This is a book about invisible people in a city of millions, and the claustrophobia they rarely manage to escape from.
**
The well appeared to have been there forever, sunk into the earth at a time when there couldn't have been too many people around to use it. And yet, as any careful observer might have noticed, it had once been cared for, its sides carefully scoured, solid stone steps marking circles as they disappeared into its gloomy depths. Until the outer wall collapsed, sliding slowly into the murky green water, there may have been a few informal meetings held nearby. Some of the early residents of Orlem may well have stopped to chat around it on sunny mornings, to discuss dissolute husbands or the latest scandal from the goan villages they came from, while stooping down to draw water.
On the night of 24 December, only one voice was heard. It was between 1 and 2 a.m., and the water lay undisturbed, its opaque surface broken only by lethargic leaves slipping, sliding, gliding down from laburnum trees looming darkly above and around the well. The only other sound came from an unsteady stream of urine pattering down, over the ruined edge, through a space where the wall once stood.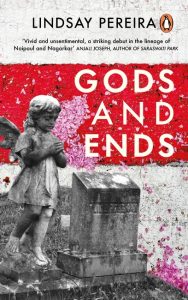 'Come from England, come from Scotland, come from Ireland,' the voice slurred tunelessly. 'Looking out for a pleasant holiday? Come to Bombay, meri hai.'
Jude Sequeira pissed his cares away. He was dimly aware about urinating into a source of drinking water for some of his neighbours, but was too drunk to care. The half bottle of cheap whisky he had consumed lay volatile in his stomach, warming him, while making his head swim ever so gently. The song he was singing continued to pour out of him, its lyrics a jumble. After singing it twice, he looked up and stopped in awe. Above him, in a hole cut out through the trees that formed a canopy, a few stars twinkled brightly. He couldn't remember the last time he had seen stars.
Smiling to himself, he shook his penis half-heartedly, the last few drops wetting his toes. As he tried to zip up, something caught his eye. A mouse? A cat? Swaying slightly, he turned. There was a sudden moment of clarity when he recognized the figure standing before him. His lips moved as he struggled to articulate something that seemed to be just out of reach. Teetering for a few seconds, suddenly on the brink of sobriety, he slipped. The splash echoed briefly before receding into the night. The waters closed over, stifling a scream before it reached his throat. As he went down, Jude found the name he was looking for.
On the ground above, all that remained were his slippers: a pair of grimy Bata chappals, their blue straps long faded. In time, a milky sun rose, its appearance heralded by noisy sparrows.
**