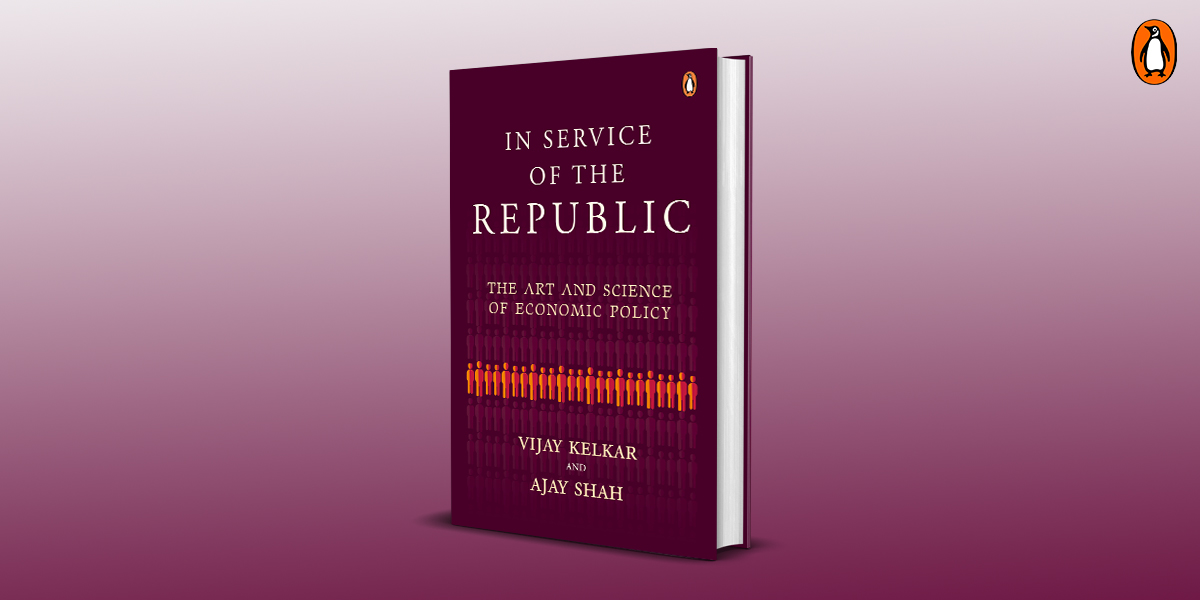 Professional economists and former civil servants, Vijay Kelkar and Ajay Shah have spent twenty years of their lives thinking about and attempting to work on these questions:
Why did the reforms introduced from 1977 onwards deliver success during 1991–2011, but falter thereafter?
Where did Indians falter?
How can this course be changed?
How can Indians get rich before they grow old?
And one question above all else: What do Indians need to do to make their tryst with destiny?
The result of their attempt is In Service of the Republic, a meticulously researched work that stands at the intersection of economics, political philosophy and public administration.
Read on to get to know these economists and authors better!
Vijay Kelkar
Dr. Vijay Kelkar is one of India's most eminent economists and technocrats, and a renowned public policy thought-leader.
He served the Government of India in senior positions: as petroleum secretary, finance secretary and chairman of the Thirteenth Finance Commission of India. He also served as director of the United Nations Conference on Trade and Development (UNCTAD) and as executive director of the International Monetary Fund.
In 2011, the President of India conferred the Padma Vibhushan upon him, the second-highest civilian award for distinguished and exceptional service to the Nation.
Dr. Kelkar is also Chairperson for a committee constituted by the Government of India on Revisiting and Revitalizing the PPP model of Infrastructure Development; and Chairman for a committee constituted by the Government of India to prepare a roadmap for enhancing the domestic production of oil and gas, with sustainable reduction in import dependency by 2030. (Source: NIPFP)
He holds a BS from the University of Pune, MS from the University of Minnesota and PhD from the University of California, Berkeley. He has taught at the Administrative Staff College of India, Hyderabad; Center for Economic Development and Administration, Kathmandu; South Asia Institute, Heidelberg University; and University of California, Berkeley. (Source: IIHS)
Ajay Shah
Ajay Shah has worked at the Centre for Monitoring Indian Economy, the Indira Gandhi Institute for Development Research and the Ministry of Finance. He is currently, a professor at the National Institute of Public Finance and Policy (NIPFP).
His research interests include policy issues on Indian economic growth, open economy macroeconomics, public finance, financial economics and pensions. In the past decade, he was extensively involved in the policy process in the reforms of the equity market and the New Pension System. (Source: NIPFP)
He has a BTech in Aeronautical Engineering from IIT, Bombay, and a PhD in economics from the University of Southern California, Los Angeles.
Ajay thinks that his brain has two parts that he nurtures. The part that lives in Mathematics and Computer Science makes him a child of the world of science and reason. The other wing lives in the world of politics and thinks of the state, public policy, and ways to fix the world. (Source: YourStory)
---
Put together, these two have spent sixty years in the field and hope that this book will trigger many crucial and relevant conversations.