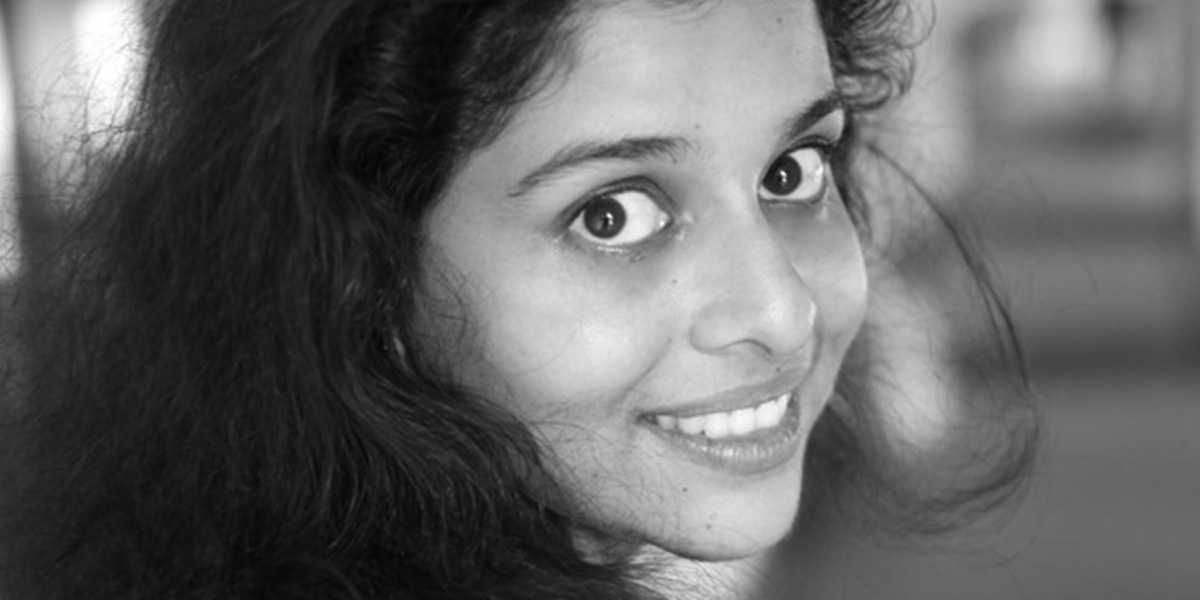 Krishna Udayasankar is the author of the bestselling Aryavarta Chronicles (Govinda, Kaurava, Kurukshetra) based on the Mahabharata.
She has also written a book based on the founding legend of the island of Singapore titled 3 and the fantastical Immortal.
Read to know more about the prolific author and her writing process:
What inspires you to start writing?
My ideas usually come to me as a scene, an interaction between characters. Most of the time, there's dialogue involved, and they're talking about something that connects with me – an issue that bothers me, something that makes me feel very sad or something that makes me extremely glad and excited. It's almost like these amazing characters turn up at my doorstep and ask me to join them on a quest, and then nothing is the same again. Writing is truly an epic adventure!
Were any of your characters inspired by people in your life?
Characters ARE people in my life – in their own right. But no; rarely are characters inspired by people in my life. Of course, when it comes to little details – particularly behaviors and gestures or ways of speaking, I sometimes look to things I see or notice – especially in strangers – to add colour to a character.
The exception to the above, however, are the lions in Beast. A lot of their attitude and behavior – from their moods and sulking to their playing and their fights – have been modeled on my canine-fur children, Boozo, Zana and Maya. Actually, now that I think of it, they do inspire my characters – the human ones – too, across all my books: All that is good in characters – their love, loyalty, resilience, etc – comes from the Huskyteers.
What is it about writing that you like the most and why?
To live a thousand lives, to meet beings from across time and space, to do things that I've never had the chance to do – writing is like having imaginary friends and living in imaginary worlds and still being (more or less) socially-acceptable. But I also love the craft of writing; the putting words together to paint pictures, I love being able to work with language and communicate. Last but not least, I love how, over the years, writing has led me to connect with thousands of readers – many of whom become friends. What's there not to love?
Who is your favourite author?
Isaac Asimov, Rudyard Kipling, Bill Watterson, Kalki Krishnamurthy and many, many more. Why? Because they brought alternate universe to life.
What advice do you give to new authors?
I've realized that the "advice" I give changes over time – usually because, as the saying goes, we teach best what we need to learn. Right now, the advice I need to give and hear both is to remember why you began writing. We start with dreams, with stars in our eyes and visions of changing the world through our words, but time takes its toll on us all, regardless of how much we have written or published. The process can feel frustrating, the outcomes pointless. At those moments, more than ever, it is important to remind yourself of why you began writing in the first place.
Where do you see yourself in 5 years?
I don't. I'm not good at long-term planning or even projecting! Besides, five years ago, I hadn't thought I would be where I am today. Indeed, for many years in my life, I'd given up on my childhood dream of being a writer. That I am here today putting down this answer in words is completely unexpected. So, five years hence – only time shall tell.
---
Check out the fantastic backlist of Krishna Udayasankar featuring titles like Govinda, Kaurava, Kurukshetra, 3 and Immortal.