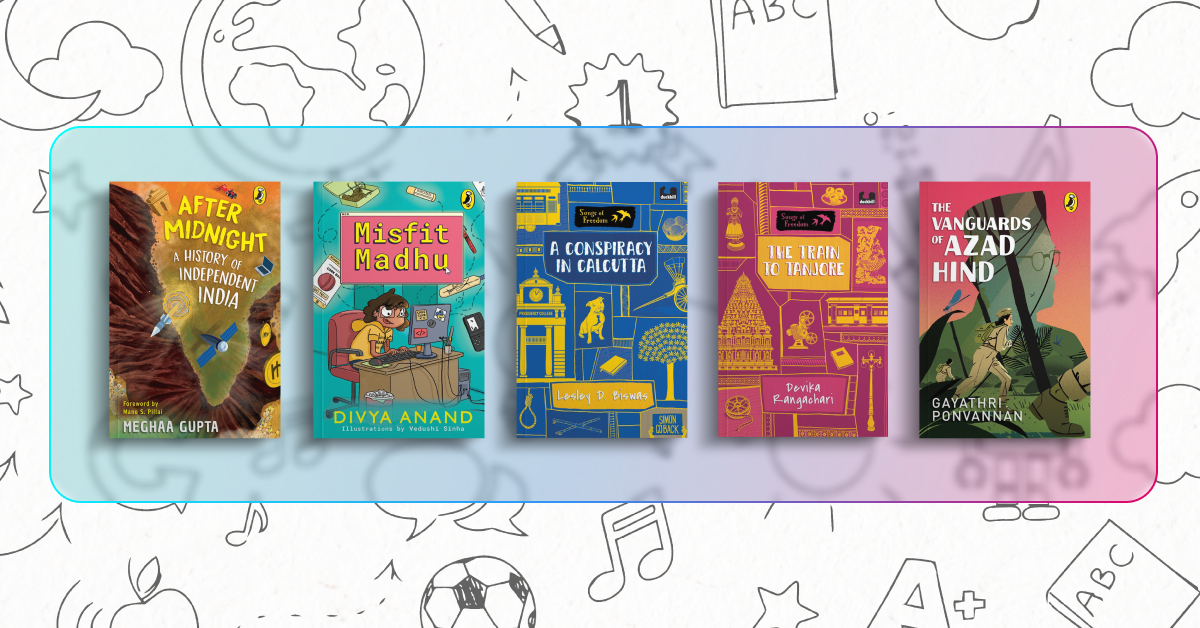 We have published amazing books in August for you and our young readers. So, spend the holidays and long weekends with your little ones reading them stories of courageous people and helping them understand India's history.
The Train to Tanjore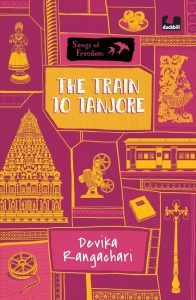 Tanjore, 1942
There are few excitements in Thambi's quiet life. There is the new hotel, disapproved of by elders, which lures him with the aroma of sambar with onions. There are visits to the library to read the newspaper, and once in a while, a new movie at the Rajaram Electric Theatre. More disagreeably, there are fortnightly visits from his uncle to lay down the law.
When Gandhiji announces the Quit India movement, Tanjore is torn apart by protests. The train station-the lifeline of the town-is vandalized. Mysterious leaflets are circulated, containing news that newspapers do not publish. And inspired by the idea of a free India and his own dreams of being an engineer, Thambi must find the courage to do what he believes is right, even when it endangers all he holds dear.
The Songs of Freedom series explores the lives of children across India during the struggle for independence.
A Conspiracy in Calcutta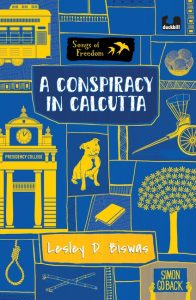 Calcutta, 1928
As the student protests gather momentum all across Calcutta, and police atrocities grow, ten-year-old Bithi wants to join in the struggle for freedom.
But living in a society where her best friend is to be married and just the fact that she is going to school is regarded with disapproval, how can Bithi play a substantial part? How can she fight those who are dearest to her? Discouraged but not daunted, Bithi schemes and plots and lies and is drawn into unexpected danger-all for the sake of fighting injustice in all its forms.
The Songs of Freedom series explores the lives of children across India during the struggle for independence.
After Midnight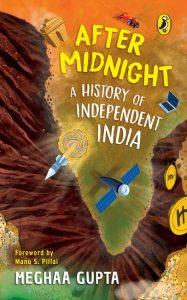 At the time of independence, few believed that a country made up of over 500 princely states and British provinces could survive as a nation, even for a few years. That a land stripped of its riches, wracked by disease and famine and divided along tense communal lines, could thrive in its ambition and aspirations. Yet, in 75 years since independence, India has grown beyond anyone's expectation. Today it's an Asian powerhouse, poised to become the third largest economy in the world. In many ways, this is one of the greatest underdog-beating-the-odds stories in world history.
How did India get this far? What were the sweeping social, cultural, scientific, political, military, environmental and economic developments it witnessed along the way? Interspersed with personal anecdotes, illustrations, infographics, informative timelines and pull quotes, After Midnight gives a powerful context to the present and revels in the diverse and remarkable ideas that have come to shape this great nation. It attempts to provide young readers with perspective, meaning, and food for thought as they try to comprehend the many facets of this fascinating country. This well-researched, accessible and definitive handbook tells the story of India like never before.
The Vanguards of Azad Hind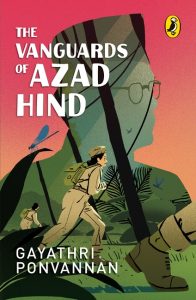 The year is 1943 in British India . . .
Kayal is a 16-year-old freedom fighter who takes part in marches, burns British goods and sabotages trains-all without the knowledge of her law-abiding family. So, it comes as quite a surprise when Kayal discovers that her aunt Uma is a soldier in the Azad Hind Fauj, the all-volunteer Indian National Army from Southeast Asia led by Subhash Chandra Bose, which aims to free India!
By what Kayal considers a huge stroke of luck, Uma agrees to take her along to a recruitment camp in Burma. Suddenly, the war, which had once seemed a distant thrill, now becomes a horrific reality.
Packed with adventures of teenagers as they join military boot camps, and set off on the most exciting journey of their lives, The Vanguards of Azad Hind is an ode to the Azad Hind Fauj and its women's unit, the Rani of Jhansi regiment, whose soldiers proved to be trailblazers with their feisty passion to fight for India's freedom.
Misfit Madhu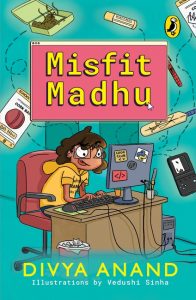 Madhu is a shy middle-grade developer who spends her holidays creating her dream app, 'School Santhe'. Soon, the app goes viral…and so does she! And why not? After all, an app where everyone at school can trade stuff is the app they've all been waiting for! Madhu now sets her sights on winning the GoTek young developers contest.
But when School Santhe is used to selling leaked test papers, she's faced with the hardest decision of her life:
a) Shut down the app that made her popular?
b) Or stay silent and become part of something…criminal?
As her dreams begin to crumble – with the entire school now blaming her for the mess her app has caused – Madhu realizes that sometimes, it's far easier to debug an app than it is to debug your life!
Get your copies of these books from your nearest bookstore or via Amazon.